Dog owners tend to have dog loving friends and family which means we're always on the lookout for great Christmas gift ideas for dog lovers. Owner of Ruff and Tumble, Alison, has a drawer in her spare room packed with dog Christmas present ideas that she collects from all the shows she attends throughout the year - very organised! Most of us don't have this opportunity, so we have gathered together some great ideas for the doggy people in your life. Whether it's a doting dog dad or daughter, groomer, dog walker or vet, we have the best gift ideas for your dog owning, dog loving and dog helping pals right here!
A really unique but useful Christmas gift for your Vet, who you may not know well but feel very indebted to, is this Sophie Allport Christmas Tray. Perfect for using in the surgery when everyone wants a cuppa, it's sure to go down well.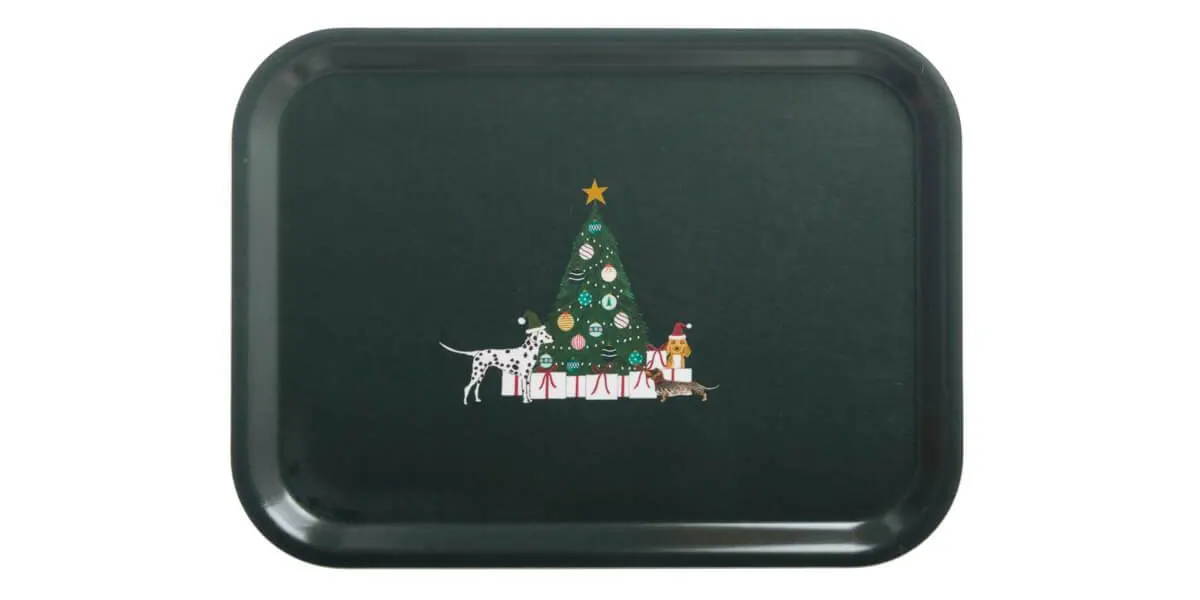 When it comes to Christmas gifts for Dog Walkers, they may have all the kit they need down to a fine art, but we know they'll always use a Ruff and Tumble Drying Coat in the car and home - Drying Coats keep them sane! Why not buy the Christmas Limited Edition for them? You'll know they won't have it as it's new every year, exclusive and a bit special! In Ruby and Plum, with a green velvet trim, it's as gorgeous as it is useful.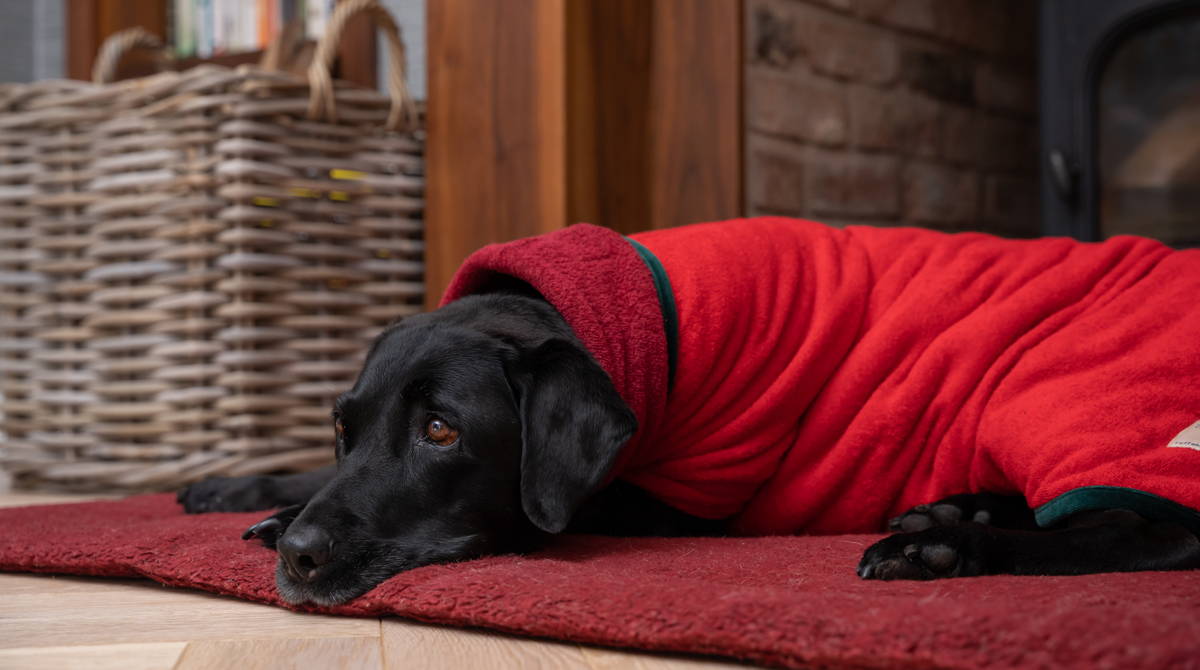 Christmas presents for dog owners are never simple because we can be an opinionated lot. Factor in the age of the dog and the relationship, which is always unique, and it can suddenly seem impossible finding the best Christmas gifts for the dog lovers in your life. This is where we know practical dog present ideas win every time. Ruff and Tumble Dog Drying Mitts, once given, will be forever used. Infinitely easier to wipe paws and legs with than flappy thin towels, these double layered gloves are useful on the go, in the car and in the house. Bulk buy offers in the Ruff and Tumble Christmas Collection Shop give you the chance to have five pairs for the price of four!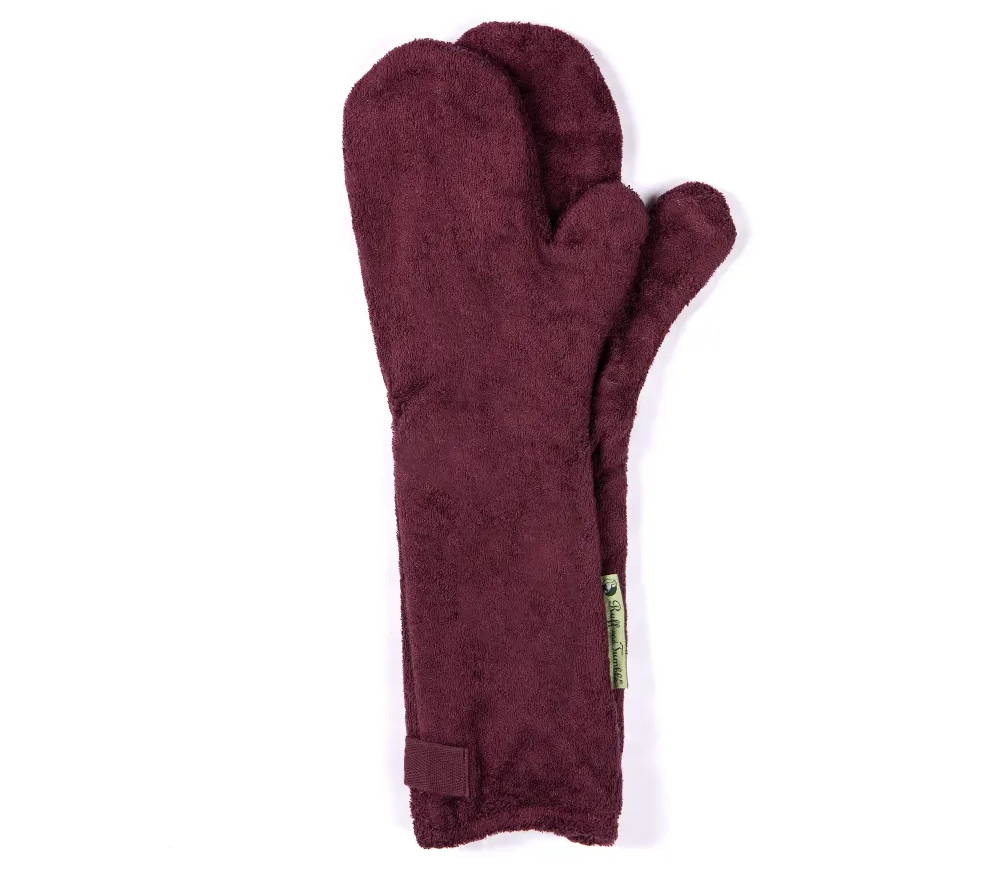 If you are a new dog owner and are looking for a 'thank you' good Christmas gift for the Dog Breeder you bought your dog from, checkout our Christmas Decorations which are just £7.95 and light enough to post cheaply. We have over 25 breeds to choose from. Sophie Allport has some super home ranges by dog breed, so you can choose from aprons, gloves, towels, dog beds etc, all by breed, from Spaniels and Terriers to Labradors.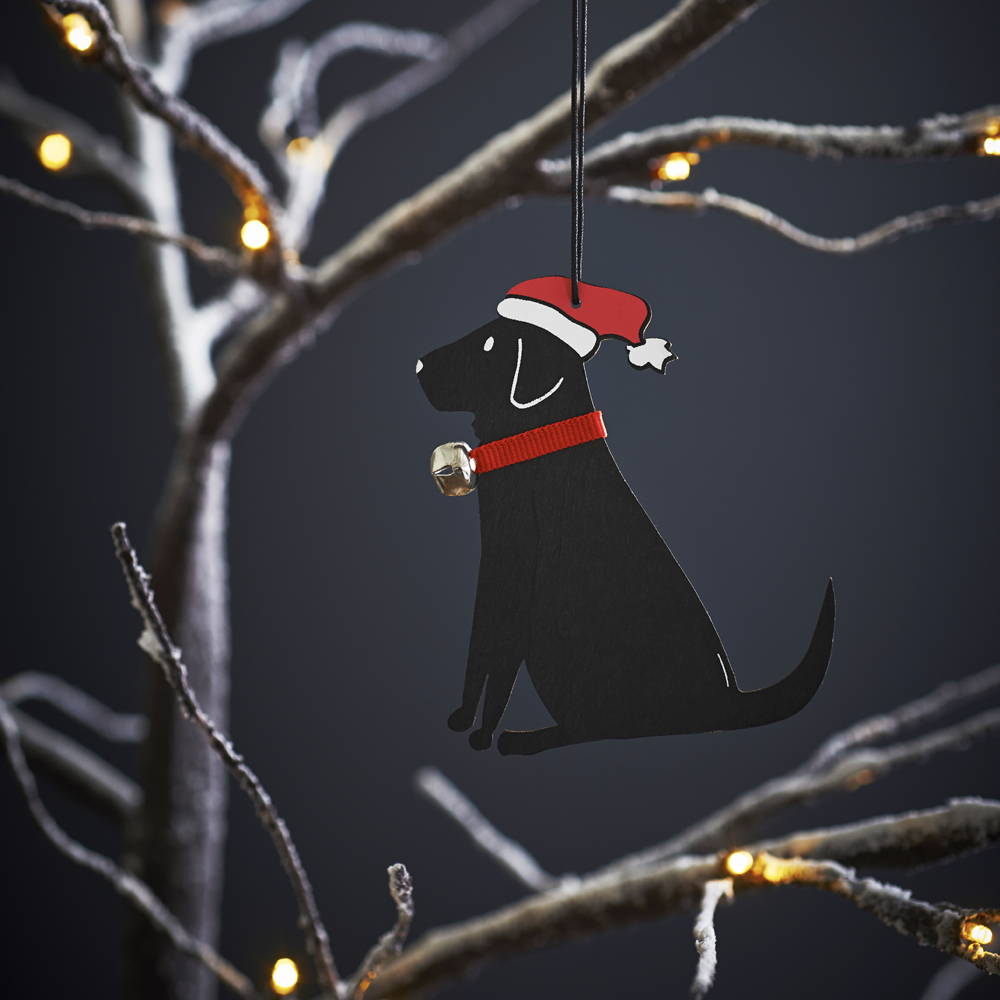 It's always an option to choose something to enhance the home if you are on the lookout for cool presents for dog lovers. We love these new Rattan Peel Charley Chau stylish dog baskets. Unlike plastic dog beds, they instantly enhance and complement a stylish home. This Calming Doughnut Bed from Wayfair is perfect for a younger dog or new dog owner, because it will help the dog to feel secure and 'cuddles' the dog. If you know someone with a big boot room, this Rattan Pet House from Cox and Cox is so stylish. Dogs love to get into things, and against a radiator, in a Drying Coat of course, this is the perfect 'drying off' place.
Sometimes it can be a bit daunting to choose an appropriate Christmas present for a dog groomer, because it feels as if they know more than us about doggy products! Why not send them some NEW Ruff Fresh and Spritz? It's so new they may not yet have heard of this odour beating natural and gentle dog wash and dog spray. Made with the essential oils of Rosemary and Eucalyptus, they'll be excited to try this delicious new shampoo!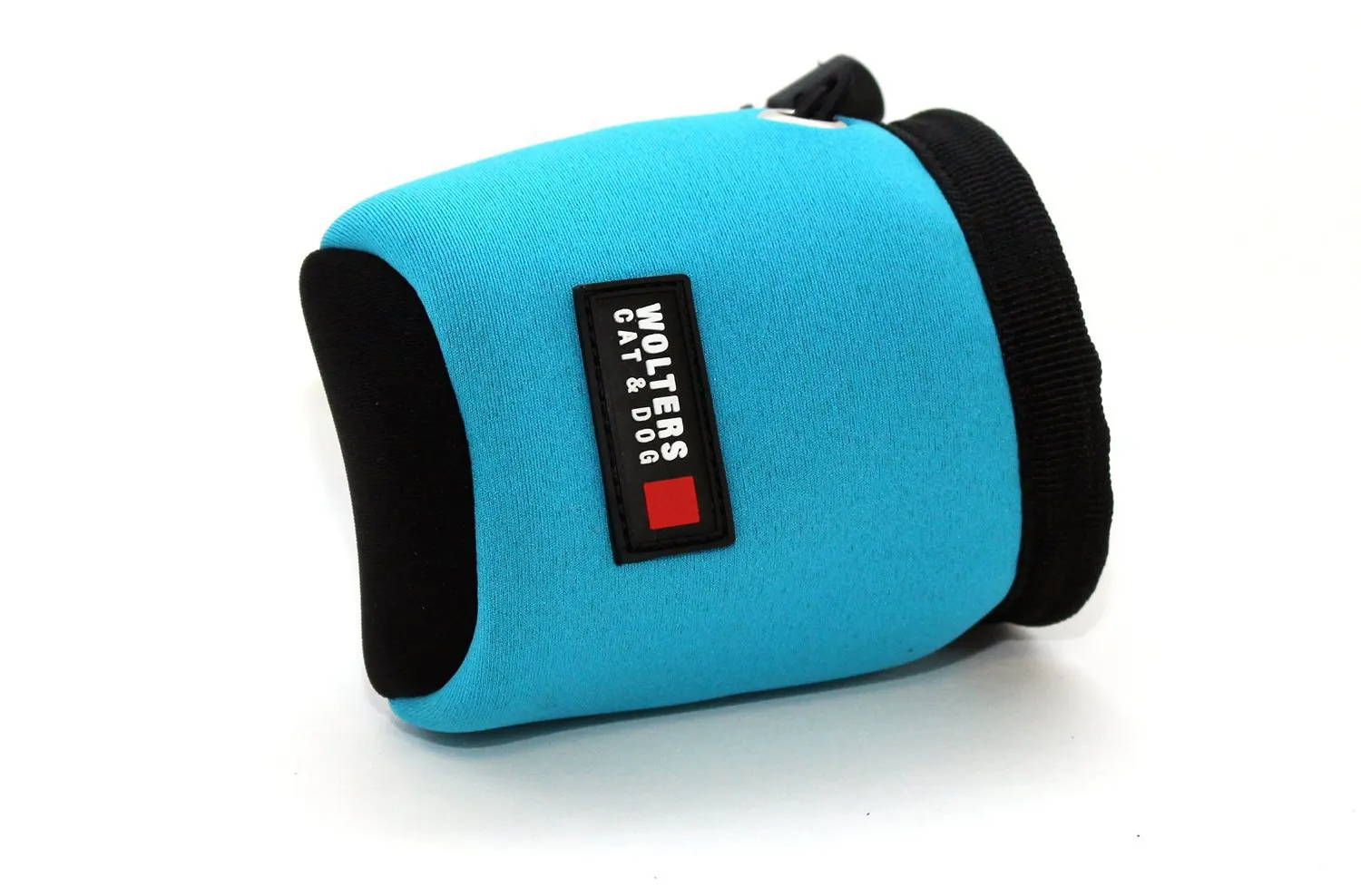 We know there have been many new dog owners this year in the UK, and a Christmas present for your dog trainer may be one you are keen to buy, out of sheer gratitude! Dog trainers love Leads because they spend so much time with their dog on one, and it's so important in training. Ruff and Tumble Leads come in thick/slim/clip/slip styles and seven colours. Made of soft fabric, they fit neatly in a pocket, are finished in brass and leather and look far more expensive than their £13.95/£15.95 price tag. Treats play a big part in training, so this handy Dapper Dog Treat Bag is the perfect Christmas gift for dog trainers. With a handy drawstring inner pouch it's possible to access treats quickly without them all falling out, and it attaches easily to a belt or a waistband.
At the end of the day, the best presents for dog lovers are ones which dogs and owners both love. If you are looking for the ultimate premium drying package, check out the Design Collection Drying Coats and matching Mitts. These striped Drying Coats are beautifully soft, stylish, warming and drying. Personalise for £8 and you'll hit the unique christmas gifts for dog lover's jackpot!