I love walking my dogs on the Norfolk coast, and I passionately believe that dogs are happiest and healthiest when running around outside, whatever the weather. Whilst I'm devoted to my dogs, I am also realistic about the mess they make every day. My car and home were often sandy, muddy and smelly! 
I wanted and needed a Drying Coat but just couldn't find one good enough.  Made of nasty synthetic fabric, ill-fitting and uncomfortable, my dogs didn't like them, and neither did I!  So, ten years ago on my kitchen table, I designed the first Ruff and Tumble dog Drying Coat because what I needed just didn't exist.  The natural cotton towelling coats I had made for my dogs attracted so much attention at the beach, I made some more, and a business idea was born…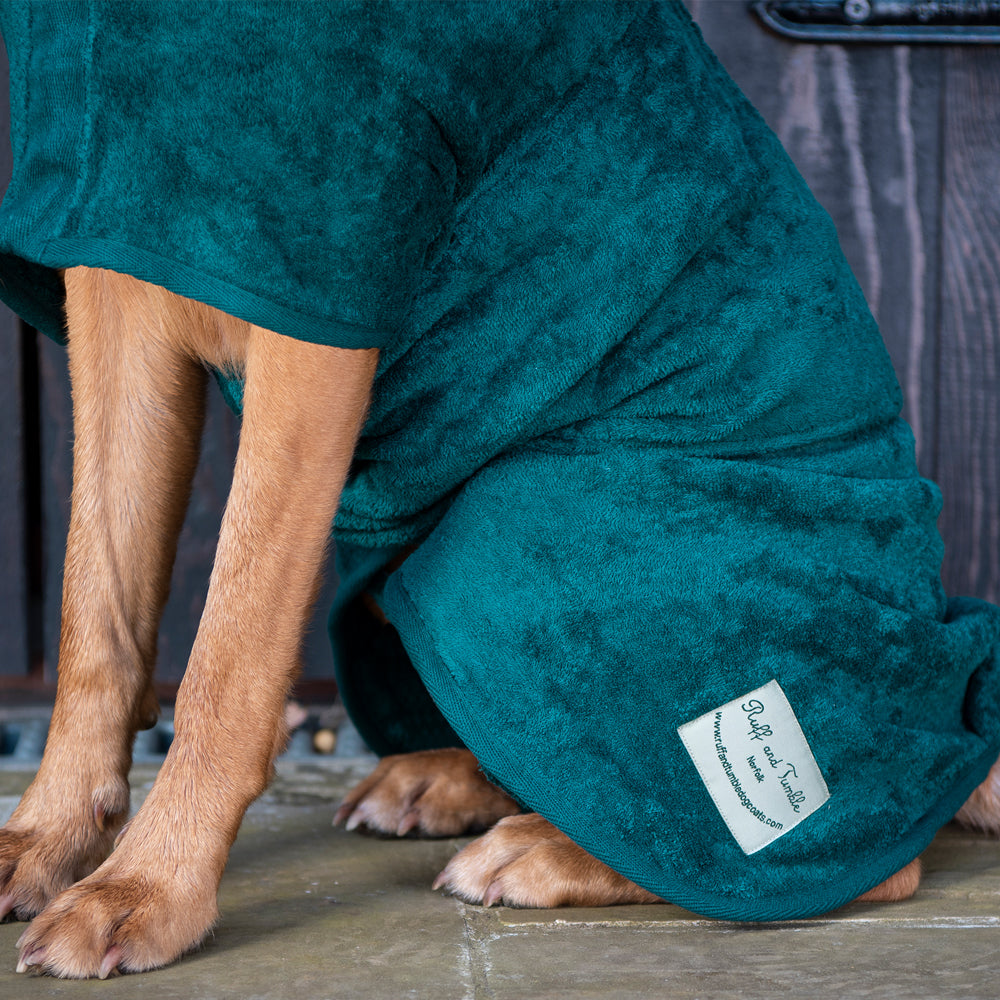 MY SOLUTION
Ruff and Tumble Drying Coats have many detailed design features, making them effective at drying, comfortable to wear and stylish too. 
I searched everywhere for the best quality cotton towelling and eventually found it in Turkey. Unlike man-made fabrics, like plastic microfibre, natural cotton towelling breathes, and is much more comfortable and efficient at drying.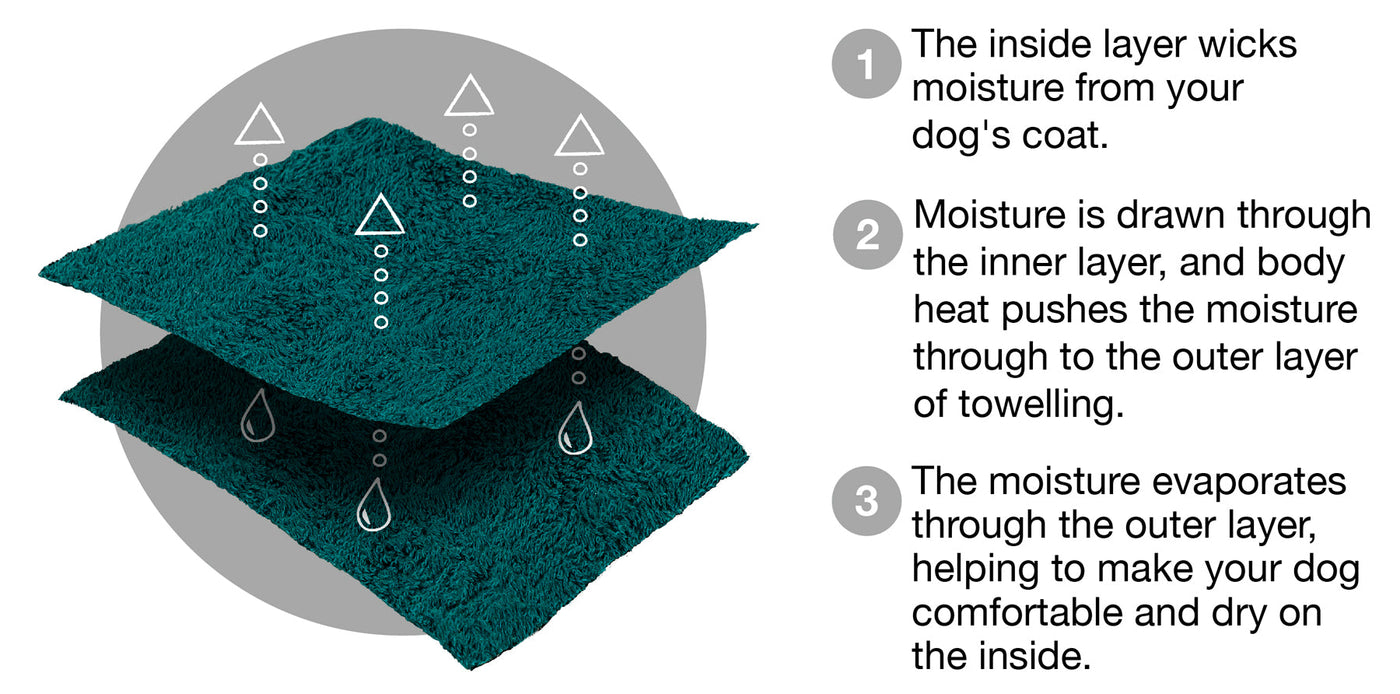 THE SCIENCE
A crucial feature of our Drying Coats is that we use two layers of towelling. This is key because the under-layer wicks away the moisture from the dog's fur. Their body heat then pushes the moisture through to the outer layer of the coat, thus ensuring that the dog does not sit in a damp towel. The dog dries first, followed by the coat which dries itself from the inside out whilst being worn. This makes the Ruff And Tumble Drying Coat more effective at drying than single layered coats.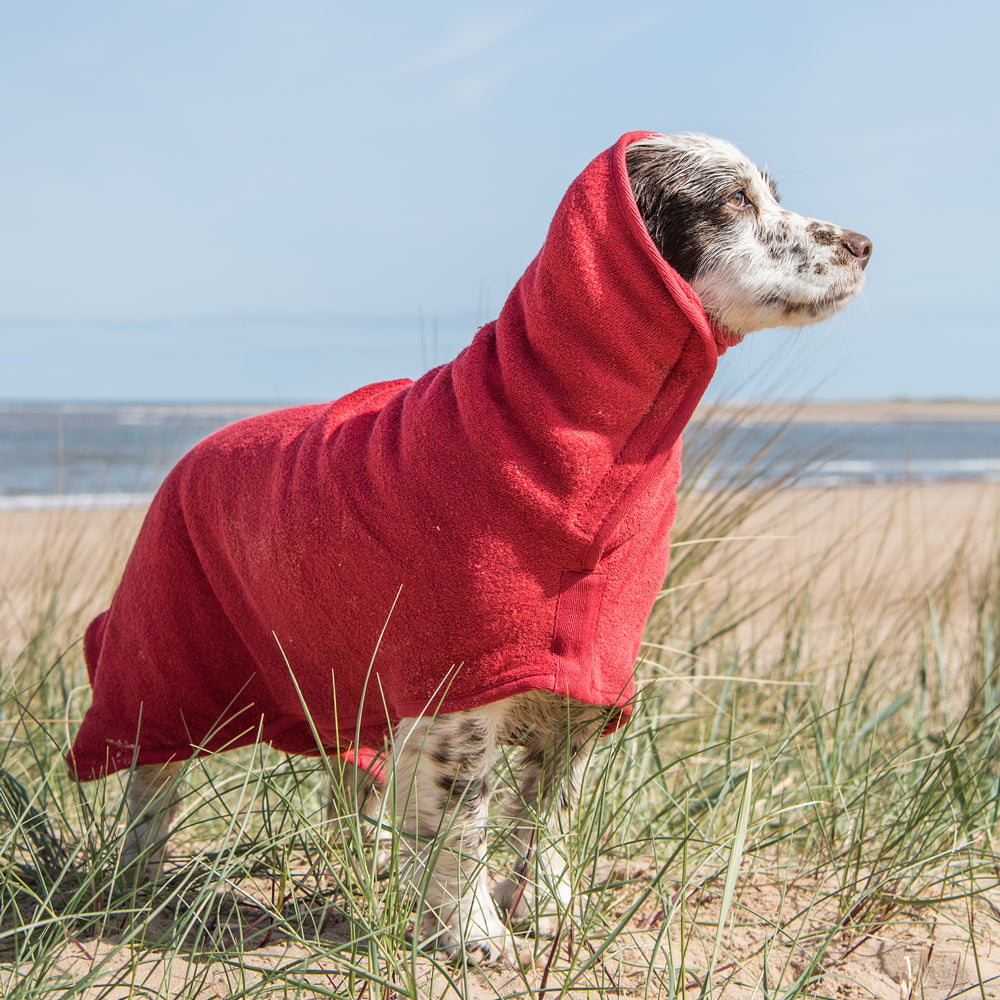 THE FIT
We use Velcro for fastening because it's quicker and easier to use, as well as being more comfortable for the dog than straps or a tie around the middle. There is a lot of tailoring in our coats too: clever darts and tucks ensure the coat fits snugly like a proper dressing gown. 
A very popular detail of every coat is the thick collar which folds up into a hoody and dries the ears and head. 
The final unique difference is the very wide belly flap. The underside is the dirtiest and wettest area, so we designed the belly flap to be generous for maximum effectiveness.

MY VISION
Ruff and Tumble is now a successful family business and we are proud to be selling our products to customers all over the world from New Zealand to Iceland. Since the very first Drying Coat, designed in desperation, I have expanded the Ruff and Tumble range to include Drying Mitts, Bed Covers, Throws, Leads and a Shampoo and Spritz - all practical in so many ways for all dogs.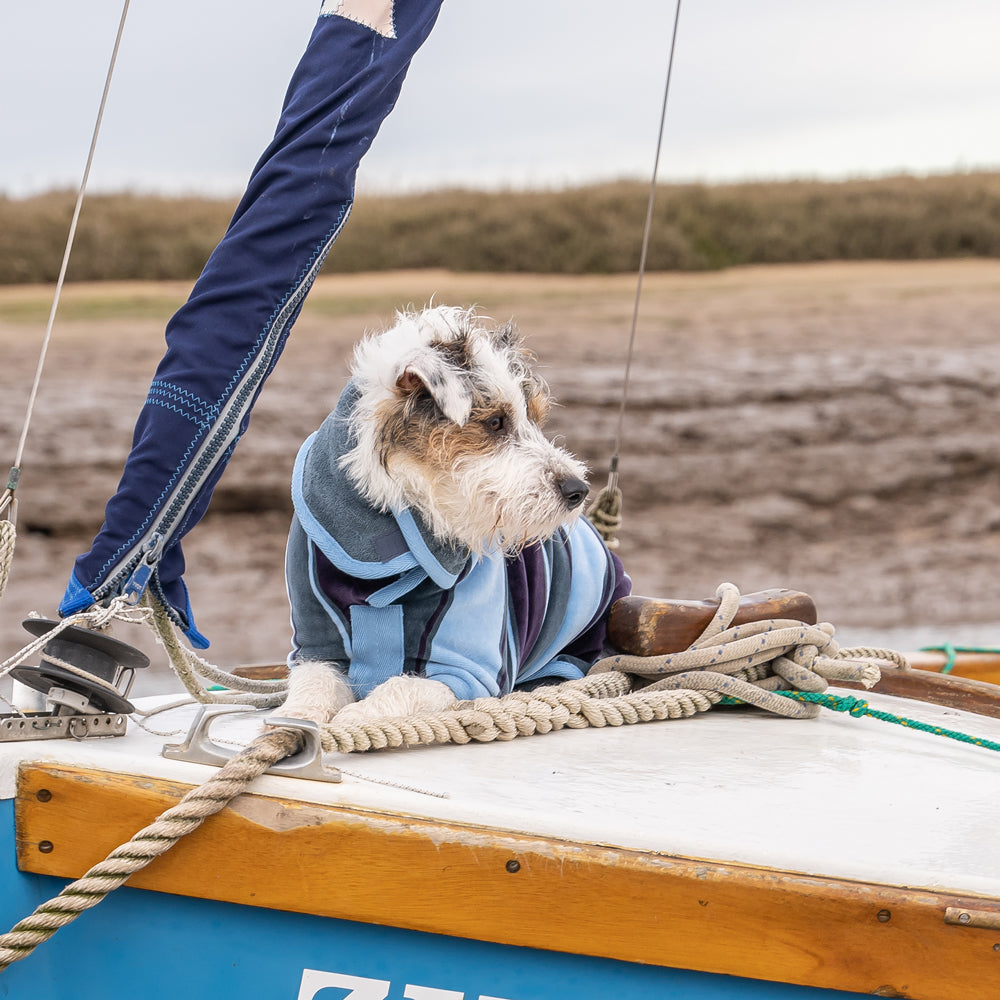 THE FUTURE
I continue to tweak the design of the coats and add new sizes because every time I go to a show, I'm on the receiving end of ideas and suggestions from our enthusiastic customers. I don't think I'll rest until every dog lover has some Ruff and Tumble products in their life because they have made such a positive impact on mine.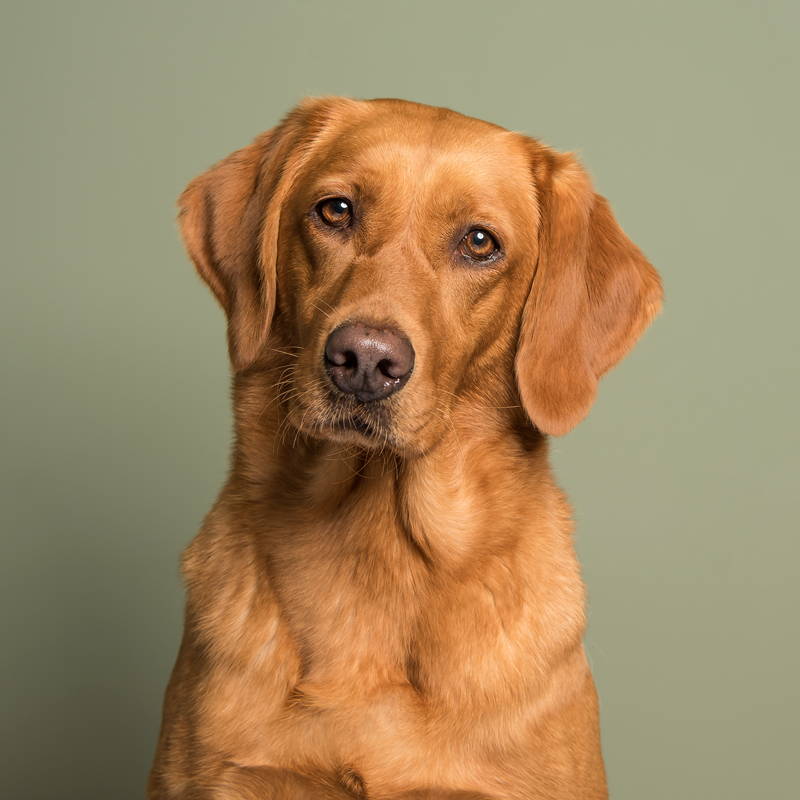 MEET THE TEAM
Now you know the Ruff and Tumble story, why not meet the real brains behind the operation!