Everyone approaches Christmas gift buying for dogs differently. A quick straw poll at Ruff and Tumble HQ - we have 12 employees and 26 dogs between us - reveals a wide range, from personalised blankets to treat hampers. Suzie buys lots of things, Rosie buys toys, Richard to his shame claims he 'doesn't buy anything', but we don't believe him! It can be harder than you think to find something that appeals, so we have done a little investigating for you to help make your Christmas doggy shopping easier.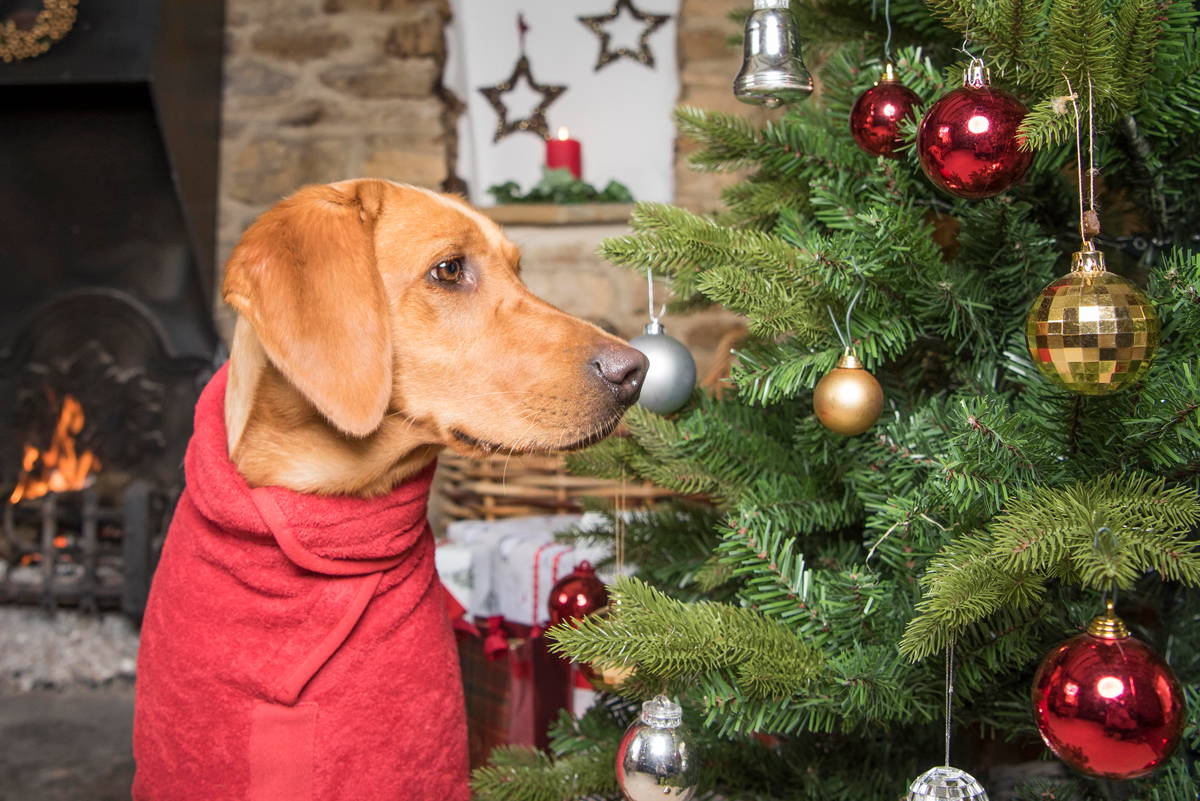 Where to look for unique
Christmas presents for dogs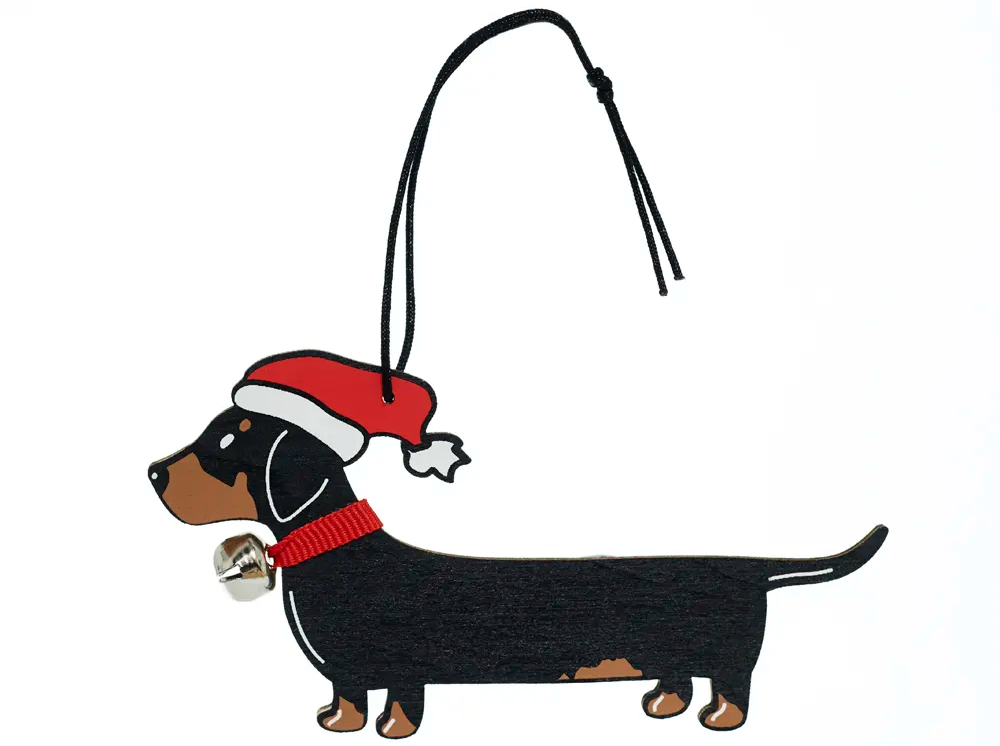 The first place to check out is the new Ruff and Tumble Christmas Shop: a specially curated collection of cool Christmas gifts for dogs. Here you'll find our own and specially selected suppliers' gifts, giving you a quality assured collection of ideas with bulk buy offers too. Maybe even Richard would stump up for a dog shaped Christmas Decoration - we have over 25 breeds and they're only £7.95! If you love personalised and unique Christmas gifts for dogs, then the Christmas Limited Edition Drying Coat is a must. In Ruby and Plum, and with a velvet trim - it's very Christmassy and luxuriously soft, warming and drying. We'll add your dog's name for just £8, making this the best gift for your dog you can buy!
---
Toys - a good Christmas gift
for a dog every time!
We love this Sophie Allport Pheasant Rope Toy. It's a cute Christmas gift for a dog and looks hilarious so will be loved by all. You can't go wrong with Kong of course because they are about the most indestructible toys we know, and we would know! Every dog should have a Kong toy, it really is the best gift for a dog.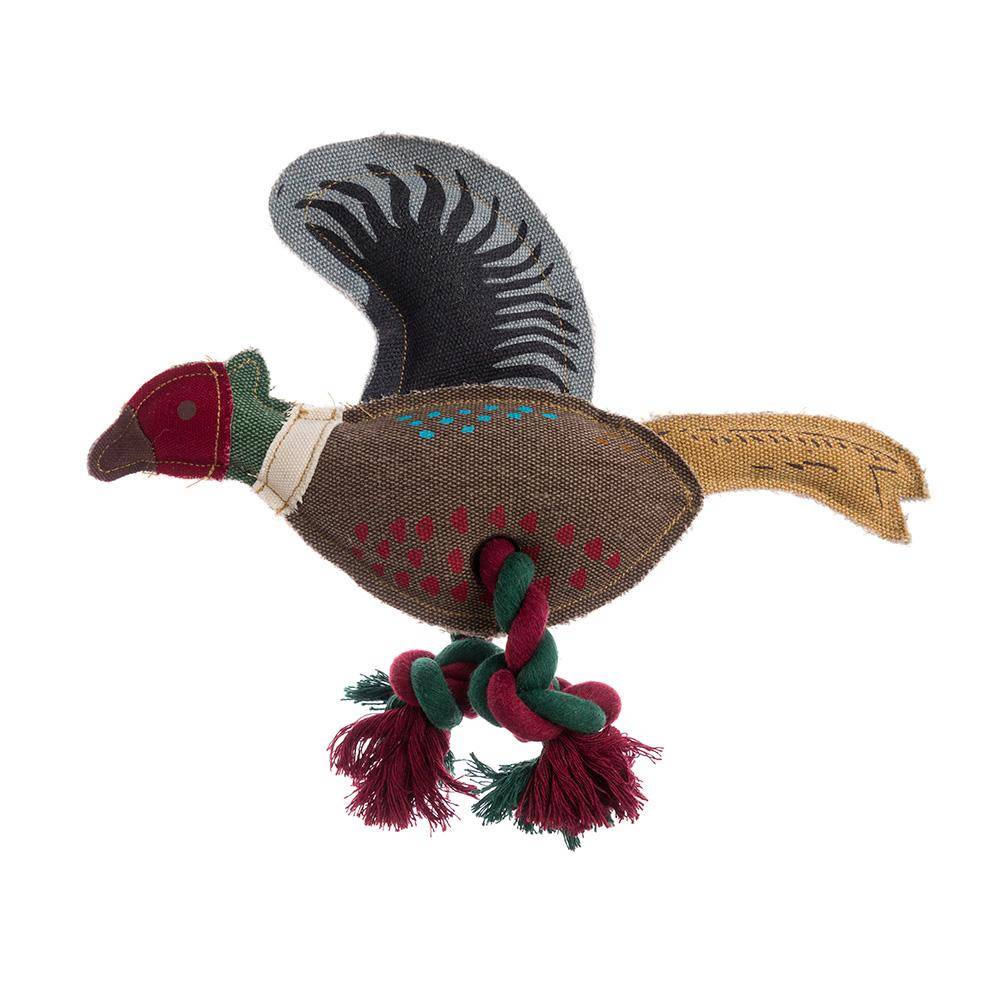 ---
Treats - the best Christmas gift for a
dog if they were in charge!
Pooch and Mutt have a great Christmas Collection for dogs including an Advent Calendar and some Christmas Meaty Turkey and Cranberry Treats. Grain free and with a hint of cinnamon, even fussy eaters will find it hard to resist. We're great fans of Forthglade at Ruff and Tumble. Our dogs love all of their treats, and they have a wide range, including special Christmas flavours if you're really wondering what to give your dog for Christmas this year.
---
Cute Christmas presents for dogs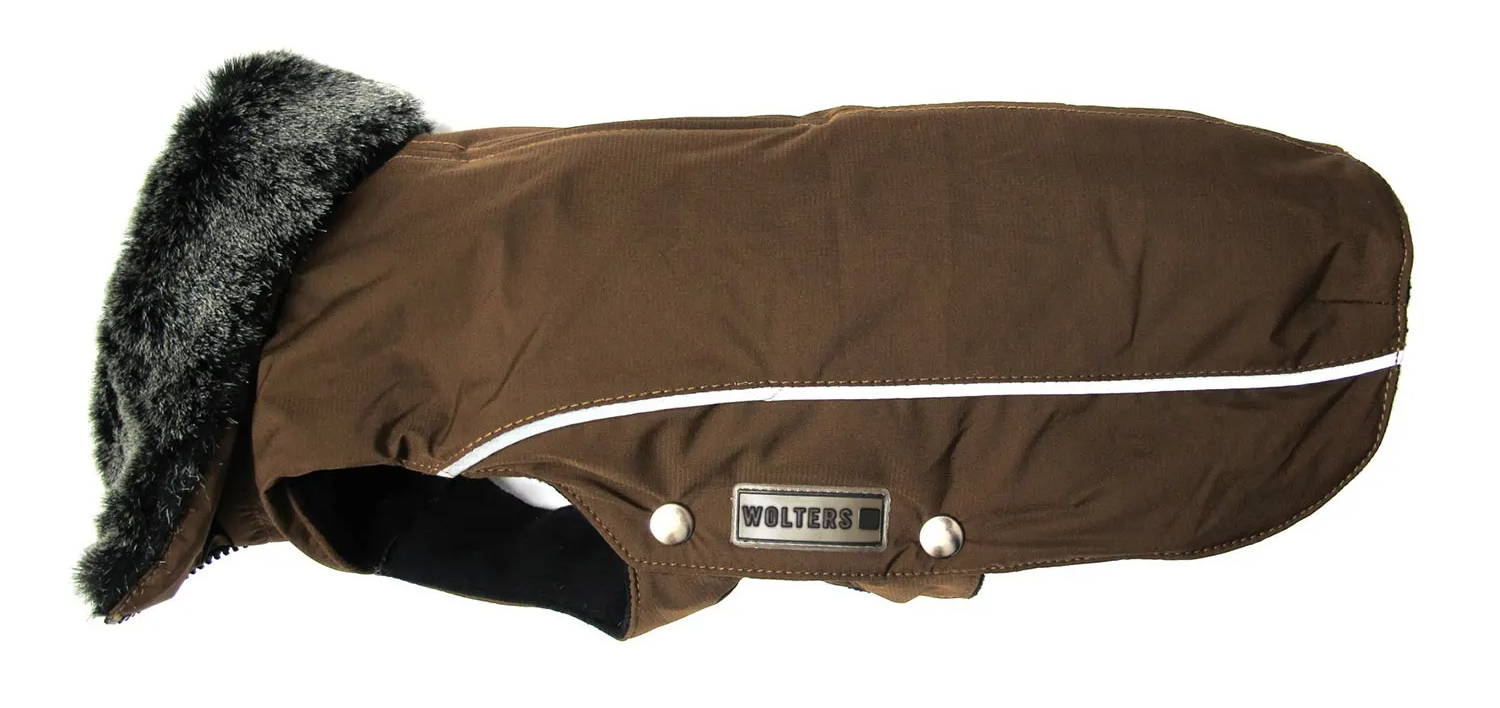 If you love to see your dog snuggly and warm, check out Ivy and Duke's stylish fleece lined tartan blankets. In three sizes, you can choose from a range of 11 smart tartans. Whilst these make great Christmas gifts for elderly dogs, it's true that all dogs would love this gift for Christmas. Also perfect as an elderly dog Christmas gift is this Dapper Dog Amundsen Fleece Lined Jacket by Wolters. With a faux fur collar, fleece lining and simple Velcro fastenings which are kind for creaky joints, it's warm and comforting as well as very stylish. Go for the Red if you want to go for the full on cool Christmas present for your dog.
---
Help! What can I buy for my dog for Christmas? When you've run out of ideas...
Love a little luxury? Dogs and Horses collars are so gorgeous, we challenge you to not be tempted. In Autumn/Winter colours, they are quality personified and beautiful to look at too!
Like a dog that smells as good as it looks? This may sound impossible, but not anymore! New this year from Ruff and Tumble is Ruff Fresh, a deliciously scented dog mist, with odour beating essential oils of Rosemary and Eucalyptus. Waft this dog spray around at Christmas, and all odours will simply fade away, wherever they emanate from!