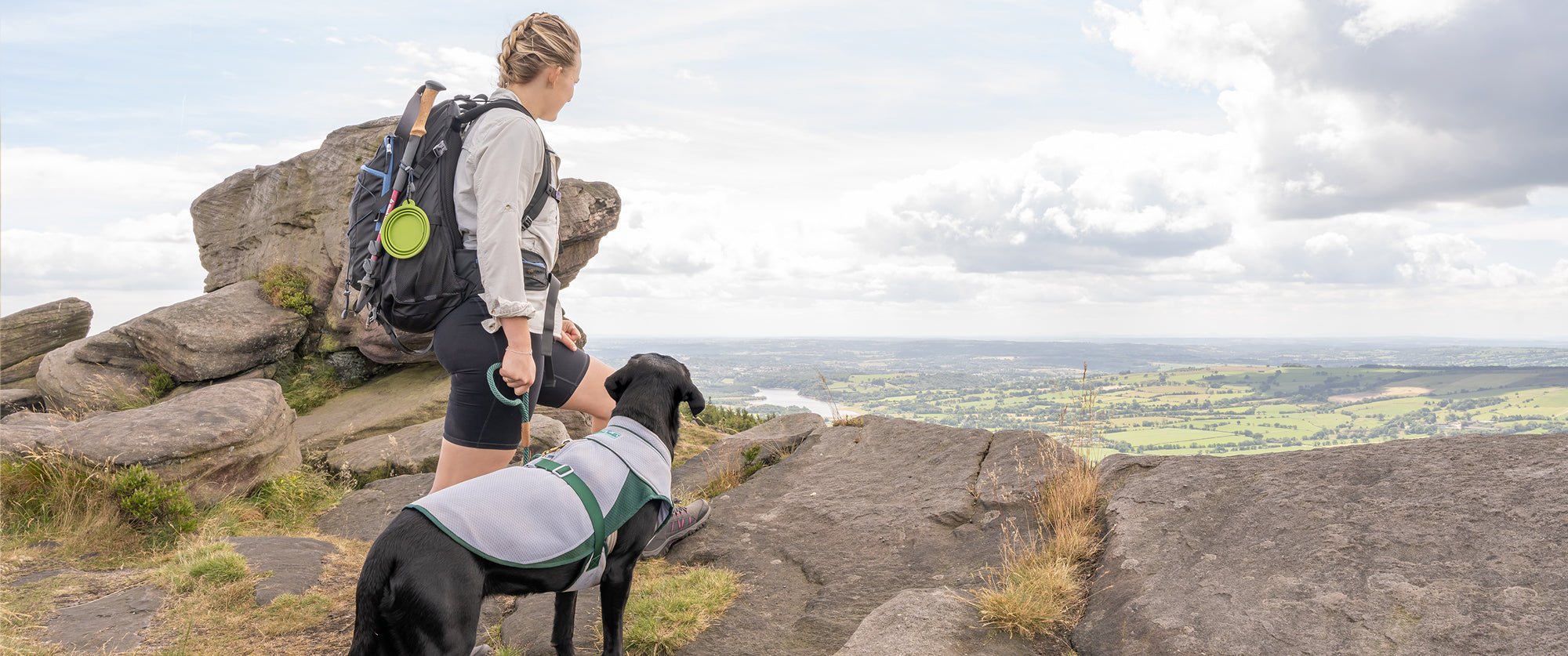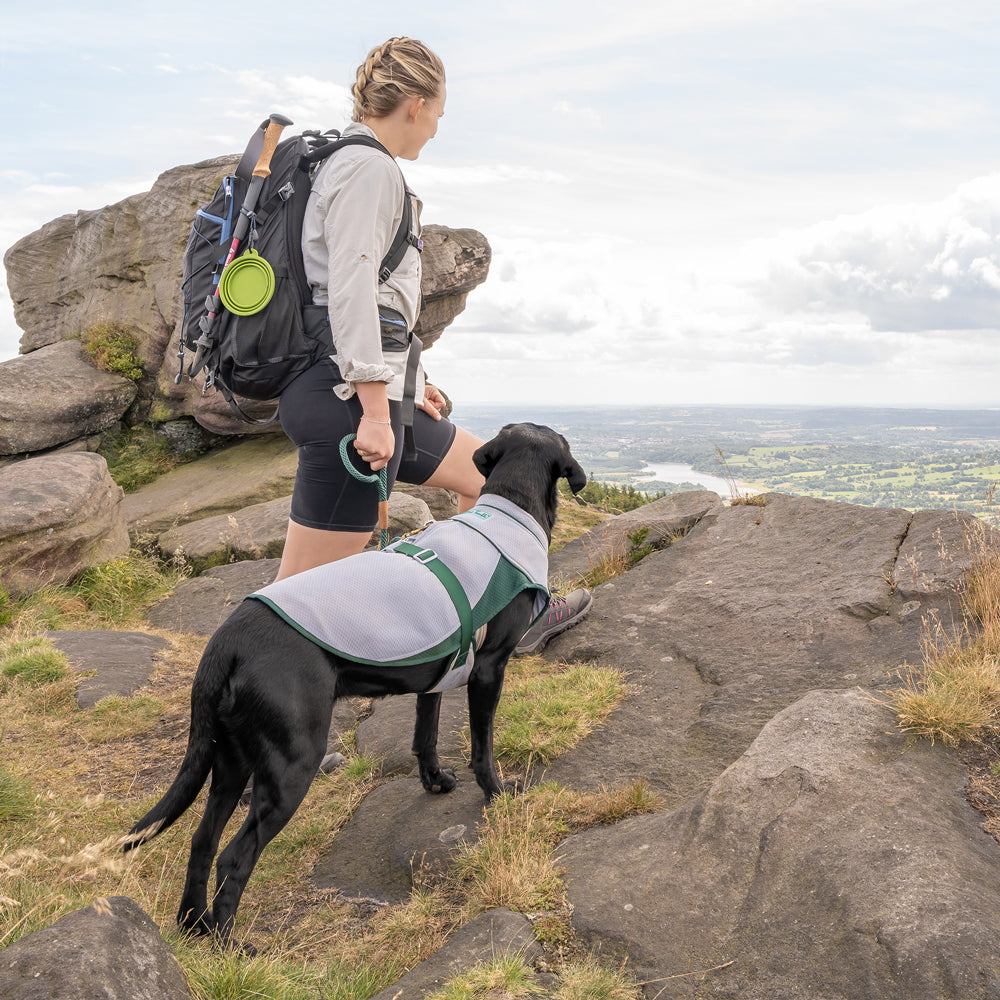 Keeping dogs cool just got easier
The NEW Cooling Coat by Ruff and Tumble
Keeping dogs cool just got easier
The NEW Cooling Coat by Ruff and Tumble
Loving being outside with our mud magnets inspired us to create the Drying Coat for dogs and owners to cope with the consequences of being outdoors: wet, mess, sand and mud…
Everything we do at Ruff and Tumble is about making an active life with dogs easier and better. This vision led us to launch our new dog Cooling Coat because it helps dogs and owners with another problem when having fun outside: the heat.
Why did we launch a Cooling Coat?
As users of Cooling Jackets for dogs ourselves, we knew they deserved a place on the dog owner's handy kit list. There were times, particularly whilst working with our warm dogs at the summer shows, when we felt that they were without doubt, essential. But there have been many other times we were glad to have them because we just wanted to keep our dogs cool. The truth is that although many of us only think of Cooling Coats when there is a summer heatwave, it can get unexpectedly
warm on spring and autumn days in the UK. And just like you pack a Drying Coat 'because the dog could get wet', you can now pack a Cooling Coat 'because the dog could get warm'.