The importance of cleaning is in the news right now and being busy and distracted, where possible, is probably a good plan.
The truth is, however, that housework never ends – especially if you have a dog! There's plenty on-line about cleaning for Corona, so we're sharing some easy ideas we particularly like that are relevant to dog owners.
---
Beautiful smells go a long way
Who's not a fan of the supermarket posh candles? Aldi has our favourite: Lime, Basil and Mandarin -though all the supermarkets sell them now and they are nearly as good as ones ten times the price. Just shop safely and infrequently as possible.
Zoflora has always had a wonderful range of beautifully fragranced disinfectants, but did you know that whilst all Zoflora fragrances are safe to use around pets, the Fresh Home fragrances are specially developed to be better tolerated by your pet's sense of smell? Follow their dedicated Pets Insta and look out for their Insta competition to win some Ruff and Tumble/Zoflora Goodies at the end of April.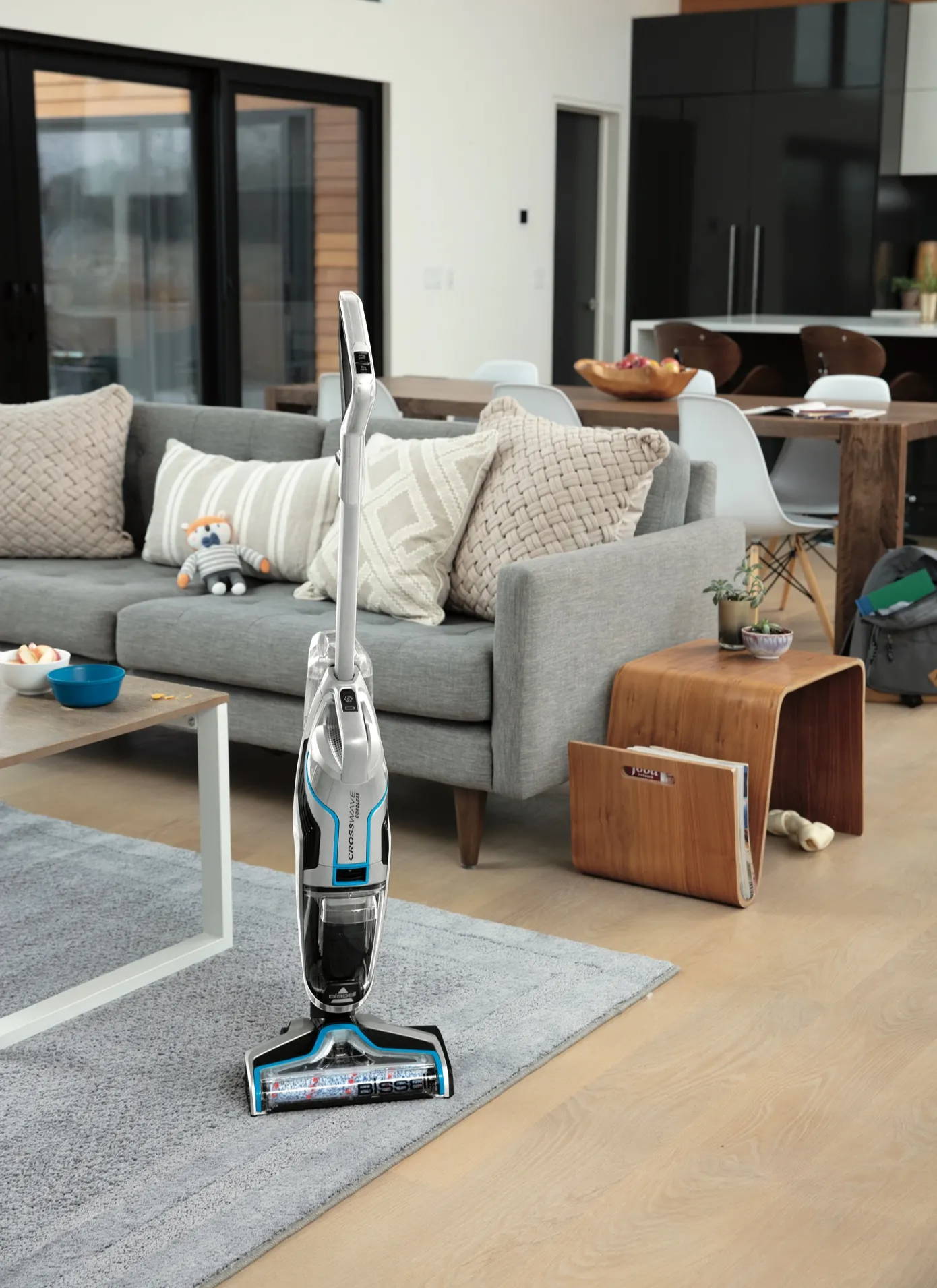 Get the right tools for the job
The right tool can transform a loathed job into an (almost) loved one. The Karcher Shower Cleaner changed cleaning showers and windows for me and the BISSELL Crosswave Cordless 3-in-1 Multi-Surface Cleaner is the answer to the dog lover's prayers. Firstly – and we can't stress the importance of this enough - THERE IS NO CORD! Alison has a cordless and says because it's so instant and light she feels inclined to whizz it round every day. The weird thing is that 'plugging in' sounds so easy, but the truth is that it's a total turn off. Weighing less than three bags of sugar, this clever gadget simultaneously vacuums, washes and dries multiple surfaces from hard floors, vinyl, laminate and delicate wood flooring to rugs. Even better, you could WIN one plus some Ruff and Tumble goodies, THIS WEEK in a competition we're running on Facebook & Instagram and emailing to our newsletter subscribers.
Alison's Tip: Prevention is better than cure
Alison, the owner of Ruff and Tumble, prefers to stop the dirt coming in so she doesn't have to clean so often! Infact all of Ruff and Tumble's products are about minimising mess. She has a dedicated washing station outside with hot and cold taps and a shower head, so the dogs never come inside dirty. Whilst not everyone will have this luxury, a hose or bucket will work just as well. Daisy and Lulu are so used to having their paws wiped before entry that they lift them for her to do it with Drying Mitts. Once inside, they wear Drying Coats if wet+/cold after walks, which reduce the damp dog smell and stop shake off. Sofas and Dog Beds have Ruff and Tumble towelling Throws and Covers on them because they are easier to wash and tumble more frequently, and so give a fresher smell and feel in the home.
Rubber: magical hair gatherer
Whether it's a rubber broom, rubber gloves on sofas, or rubber soled trainers on your feet that you drag over carpet – rubber works wonders at gathering fur. The static means that it gathers all together and in clumps. Wonderfully simple and you can get a bit of exercise in too….