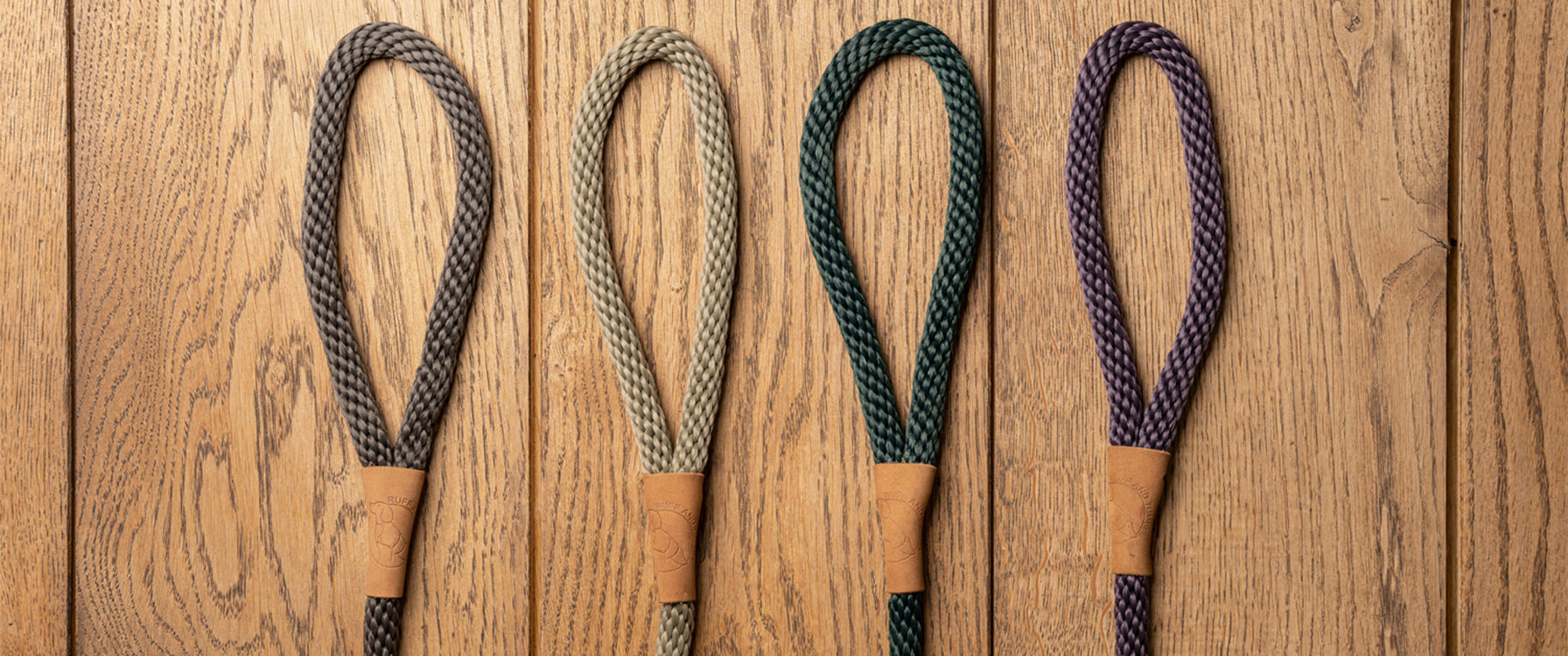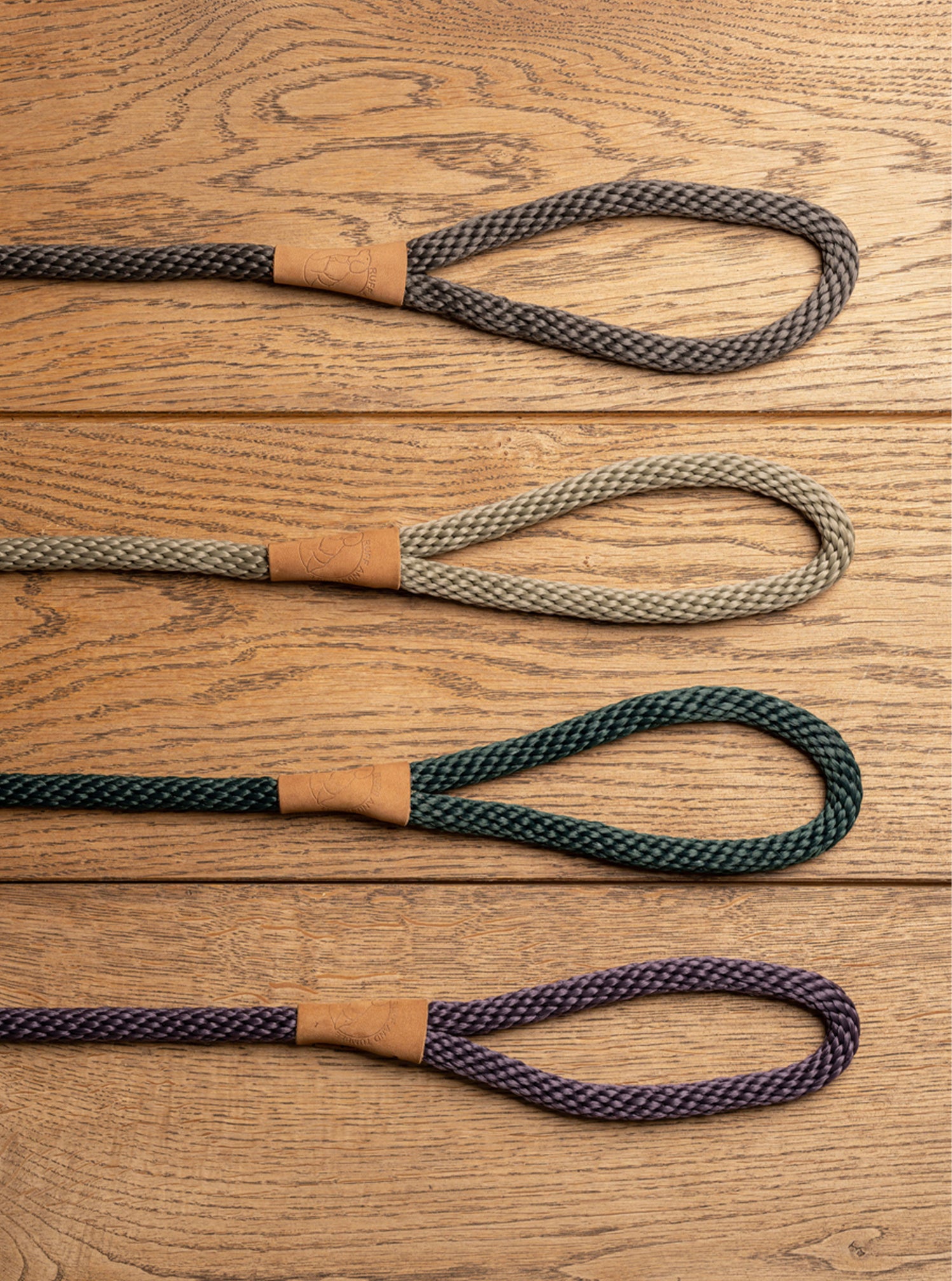 Our New Leads and 10 reasons why you need one!
Our New Leads and 10 reasons why you need one!
We have four new gorgeous Lead colours for you! Check out Forest, Moss, Blackberry and Charcoal.
Subtle, classy and stylish, you'll love them. 

R&T began ten years ago because owner Alison couldn't find a Drying Coat she liked. She had one made for her dog Lulu and R&T was born! This 'if we can't find it we'll make it' philosophy continued with our Leads which we've been making for four years now. If you're tempted, here's all you need to know to justify treating yourself...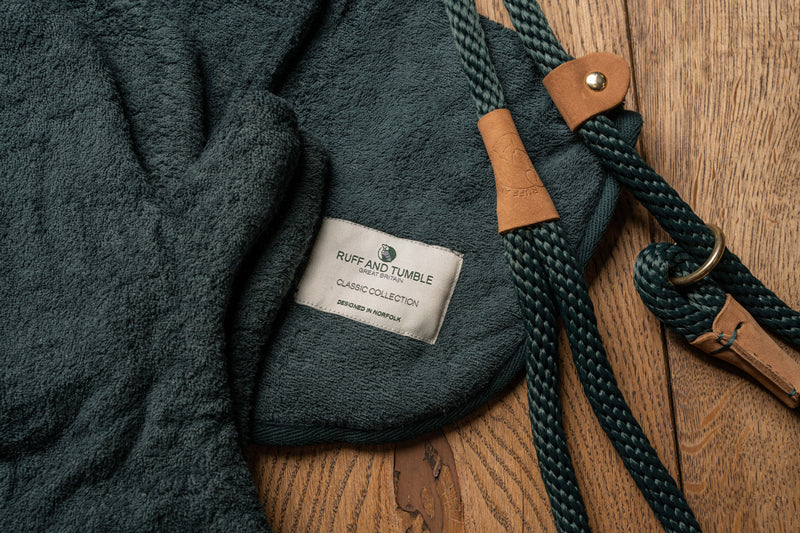 1. Match your Lead to your Drying Coat and Mitts for that co-ordinated boot room vibe.
2. Reviews often say 'great value' - Leads start at £14.95 but look more expensive.

3. In four style options: Slim/Thick and Clip/Slip to suit your preference.

4. 'No rope burn' is frequently mentioned in reviews - the Leads are comfy to hold.

5. Made of woven fabric, they are strong but not bulky.

6. Loved for being lightweight, they fold up nicely into a pocket.

7. The finishing in leather and brass adds class.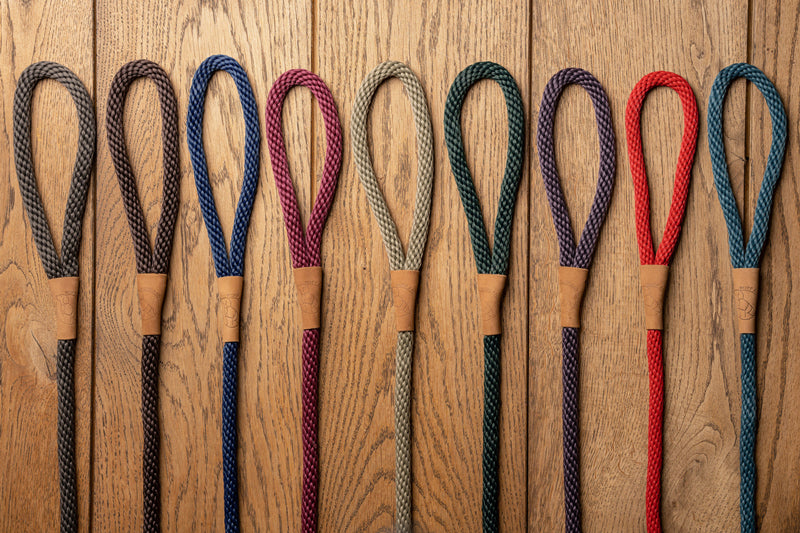 8. The colour range is subtle, stylish and different in a good way!
9. We always lose Leads - plan ahead for that day...

10. Holiday season is coming - pack a new spare in the car.


The Leads are beautifully made and great value, comfy to use and stunning. Treat yourself to a new lead for summer!