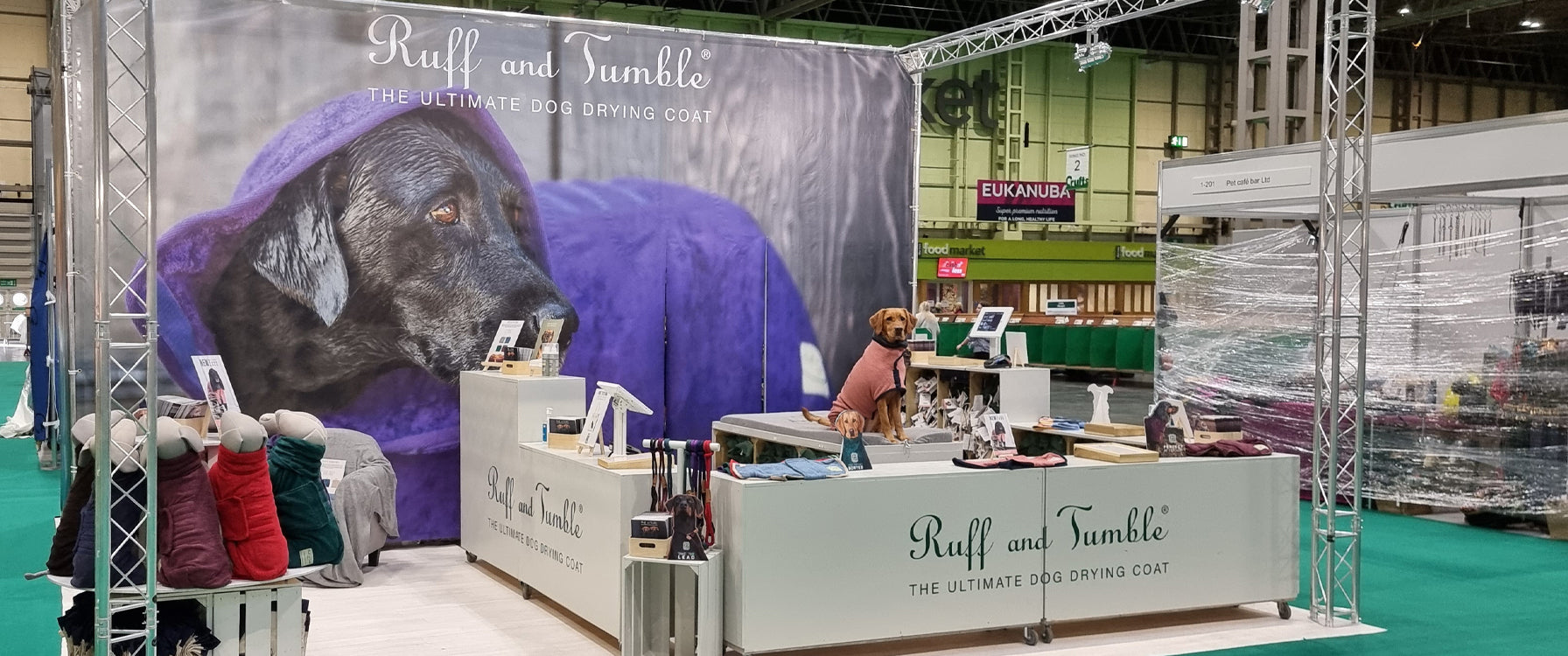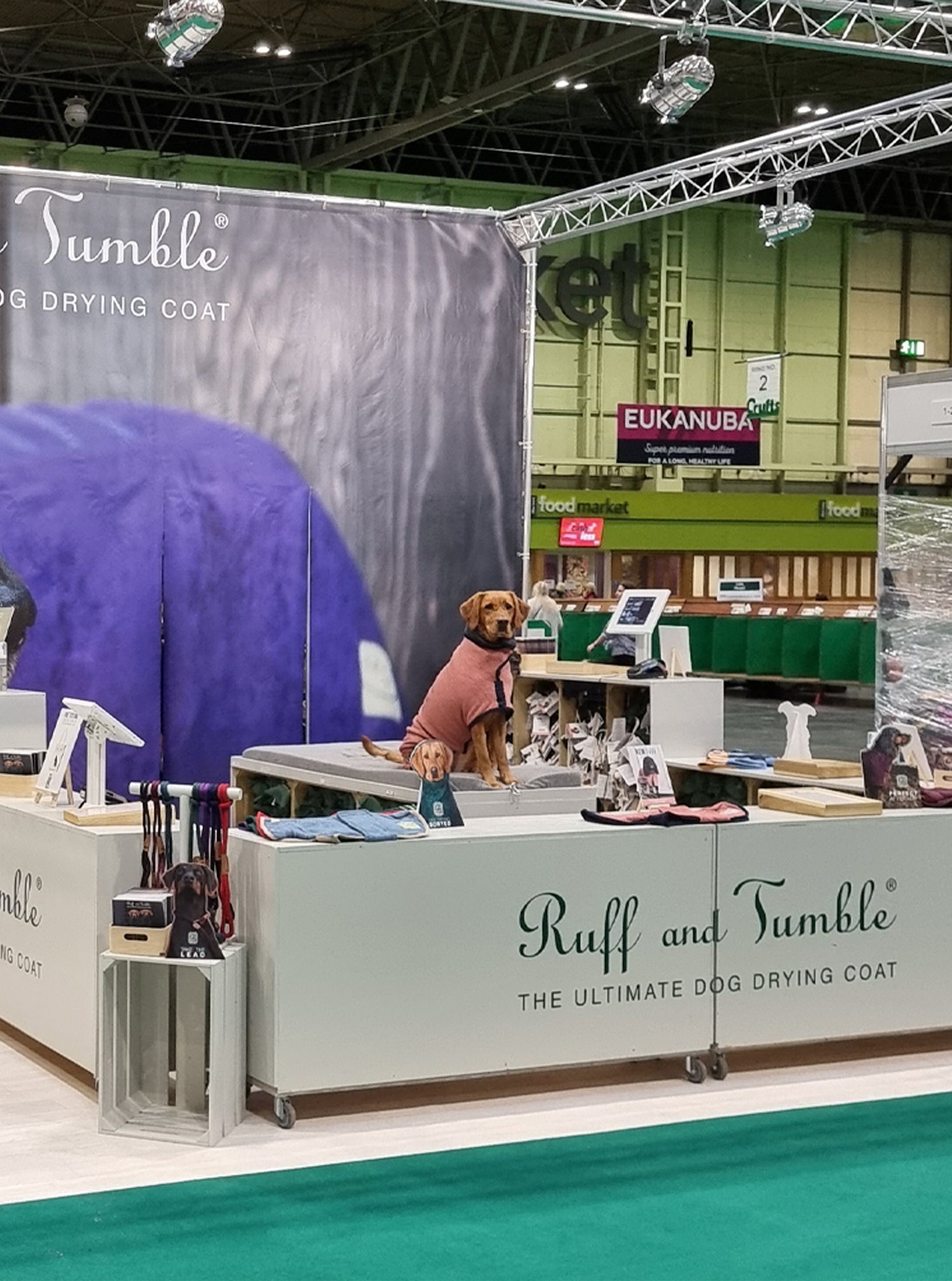 CRUFTS 2023
It's Ruff and Tumble's 10th Birthday - and you're invited!
CRUFTS 2023
It's Ruff and Tumble's 10th Birthday - and you're invited!
Ruff and Tumble is 10 years old and we're launching the celebrations at Crufts! We're having a birthday party and you're on the VIP List! Pop over to the join in the fun, listen to the music, bop between the bunting and leave with a free pawsome party bag with every purchase.
Hey, where's the party?
Hall 1-118 and Hall 4-78!
The brand new and exclusive-to-Crufts 10th Anniversary Limited Edition Drying Coat has a Norfolk theme - and that's all we're prepared to say right now! In 10 sizes, and VERY limited in number, drop by early to ensure you get yours. Also exclusively launched at Crufts 2023 is a matching Beach Bag, to complete the seaside theme. 

The very first Drying Coat was inspired by Brancaster beach, where owner Alison still walks Lulu, Daisy and Mac today. Her dogs were so wet and sandy, she needed a solution that kept them dry and warm and her car and home clean! 

If you're new to Crufts, this guide gives you all you need to know to plan a great day out.
KEY FACTS
The all important Ruff and Tumble Stand Numbers!
1-118 and 4-78, NEC, Birmingham
Advance Ticket prices: £20-25 
Tickets on the door: £23-£29
Best in show tickets: an extra £22
Children 8 and under are free
Get your tickets here

Timing: The Halls are open from 8.15am-6.30pm
Parking: Car parking tickets can be purchased via the NEC website for which there is a charge of £12.85 per car or £16.95 per car if paid on the day.

What is the focus breed for each day?
Thursday: Gundog
Friday: Working and Pastoral
Saturday: Terrier and Hound
Sunday: Utility and Toy
Show winners from each breed category will then compete for the famous Crufts 'Best in Show' winner, which takes place on Sunday evening.
What to look out for in the Main Arena...
Every day we would encourage everyone to watch the agility, flyball and heelwork to music. You'll be impressed, moved and enthralled. As well as the group judging, other highlights include:
Thursday: Gamekeepers Competition Final; Gundog display
Friday: The West Midlands Police Display; Vulnerable Breed Competition Final
Saturday: Good Citizen Dog Scheme; The Scruffts Final
Sunday: Medical Detection Dogs Display; Best in Show Presentation