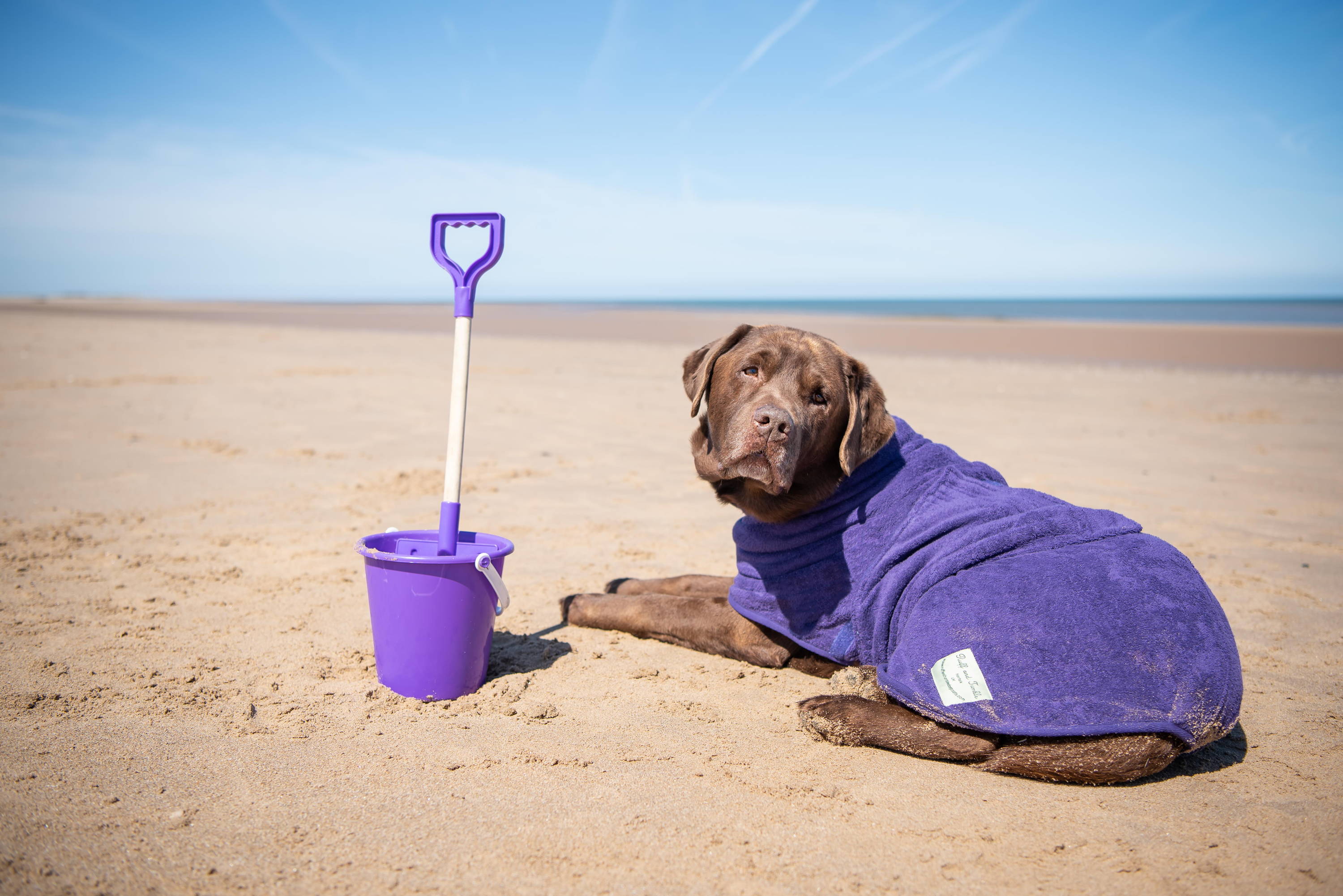 ---
We still feel the need to whisper it, but yes, we are hoping to go on holiday with the dogs this year - some of us have already done it! This long-awaited holiday will be hassle free if you follow our top tips below. We've waited long enough so don't let poor planning spoil it!
---
Check that dog friendly means what it sounds. You may need to dig into the detail and have a chat with the cottage owner. Is there a secure space outside? How far is the cottage from the road? Do you share an entrance with others who may leave a gate open? Can you park off the road? Check out google maps to see for yourself.
Many dog friendly cottages have wood or vinyl floors, so you may wish to take some mats if your dog is arthritic as they will struggle with these.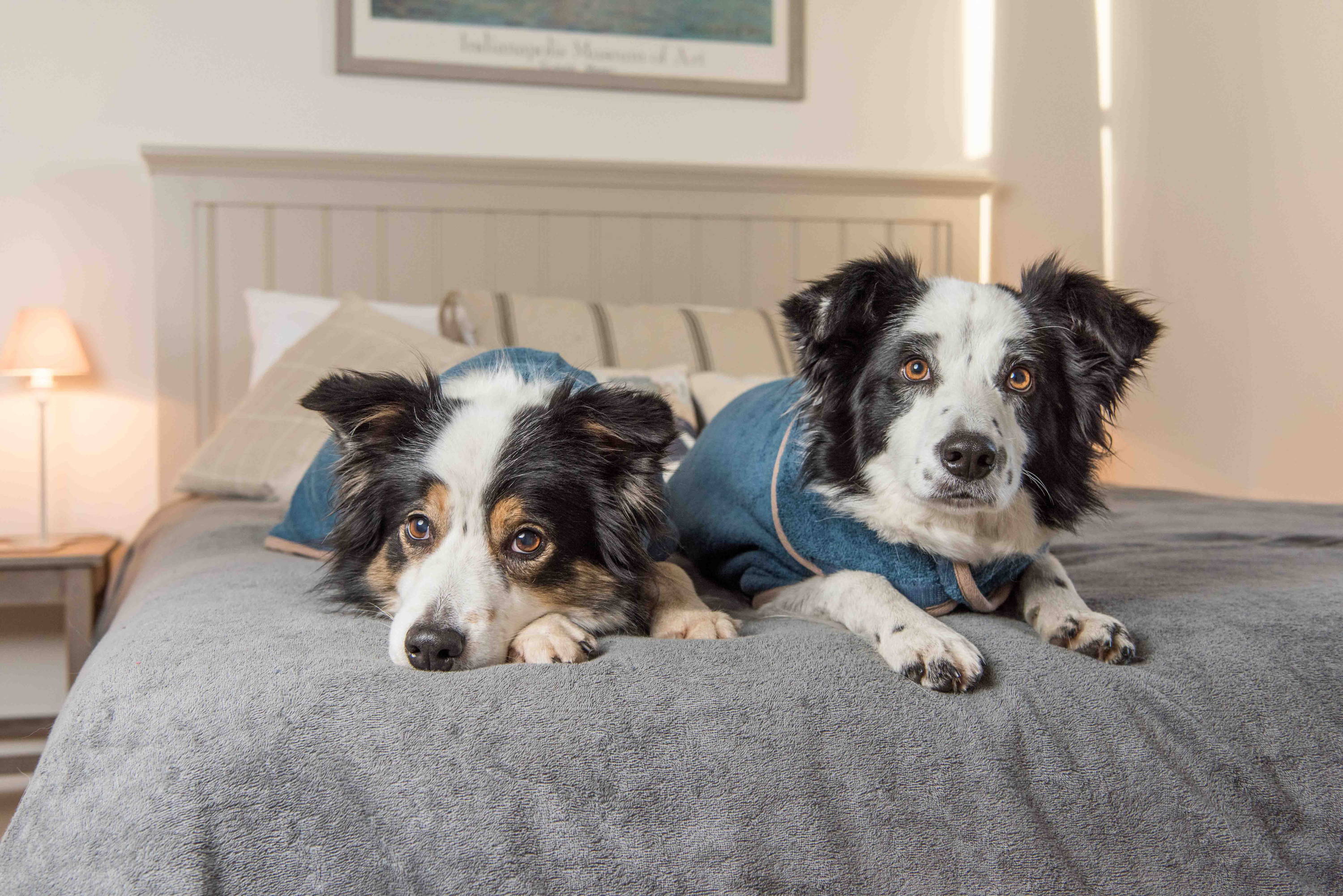 Dogs don't learn new rules on holiday. If they are allowed on beds and sofas at home, of course it will happen while you are away. It's easier to take a couple of size M Ruff and Tumble Throws to pop on a bed or sofa than to stop them jumping up. All the sand you thought had been shaken off will collect on the Throw – much easier to shake outside the door. Who wants to be constantly hoovering sand up on their holidays?
If booking a dog friendly hotel, check the access you have to the common areas. Some hotels have restrictions but still call themselves dog friendly. Very few will allow your dog in the dining room, but some insist on your dog staying in the bedroom.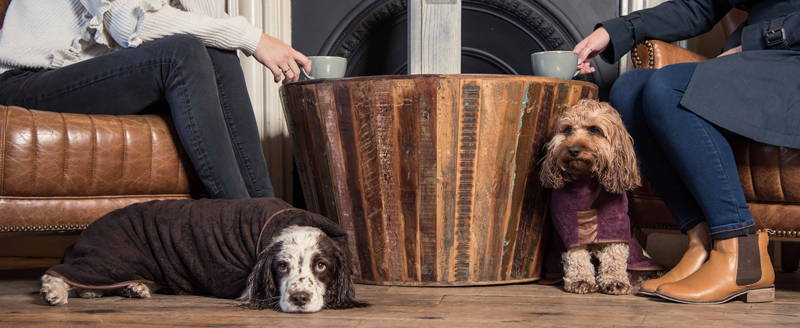 When visiting hotels and pubs after 17/5 hopefully, it can be embarrassing if your dog is stinky. After a day at the beach, they may be full of sand and smelling a bit high. To be honest, as we are limited to the UK this year, they could easily be cold after a swim in the sea. Double layered thick towelling Drying Coats will hold in smells, sand and dry and warm your dog quickly after sea swims. It's easier in the car, the cottage and the café. No boring towel drying for you on holiday!
Check that enough of the local beaches allow dogs in summer, all day. Many local councils have restrictions, and you won't want a long drive to the beach if you can help it.

Consider local wildlife/farm animal restrictions. The Yorkshire Dales in the spring would be full of lambs so no off lead walking would be possible for example. Although Norfolk is very dog friendly, there are areas where leads are required for the protection of Seals or nesting birds.
Ticks can be unavoidable in areas where sheep and deer roam – so pack a tick remover and carry out regular checks if you're heading for the hills.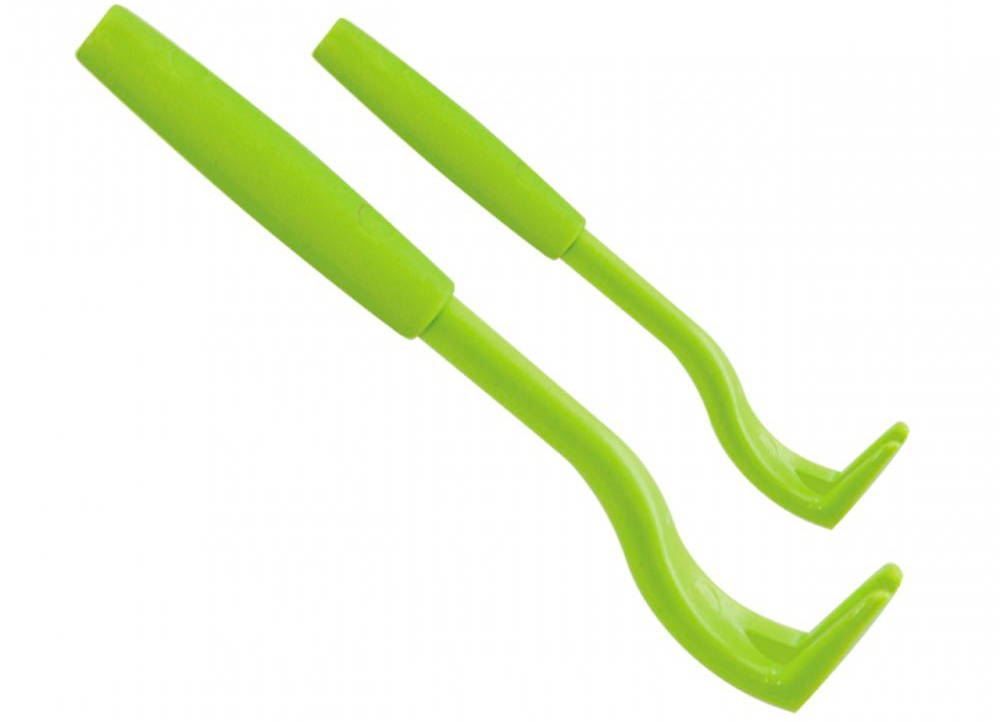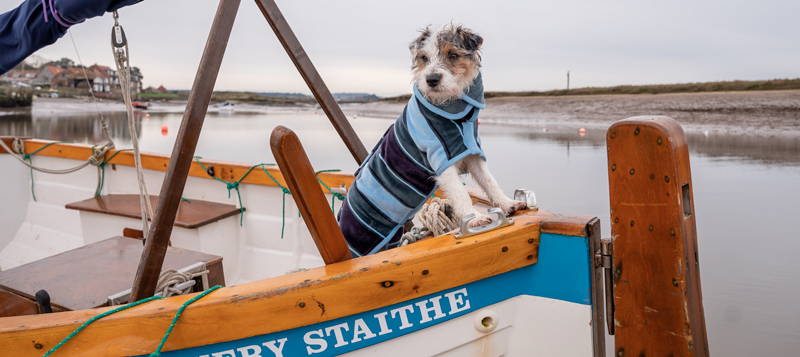 Why not splurge out on some holiday gear for the dog? Our new for summer 2021 Harbour Drying Coat is as practical as it is standout stunning. Life's easy and stylish with Ruff and Tumble 😊
---
See our competition this week (24/04/21) to win a BISSELL SpotClean™ Pet Pro worth £159.99! Spots and stains come off in seconds wherever they are – so ideal for dog lovers who strive to keep homes clean. PLUS, we're giving away BIG 500ml bottles of Zoflora's Fresh Home Green Valley whilst stocks last. They're worth £6.99 so if you need some Ruff and Tumble for the beach this summer, now is the time!
---