NEW Corgi size Drying Coat!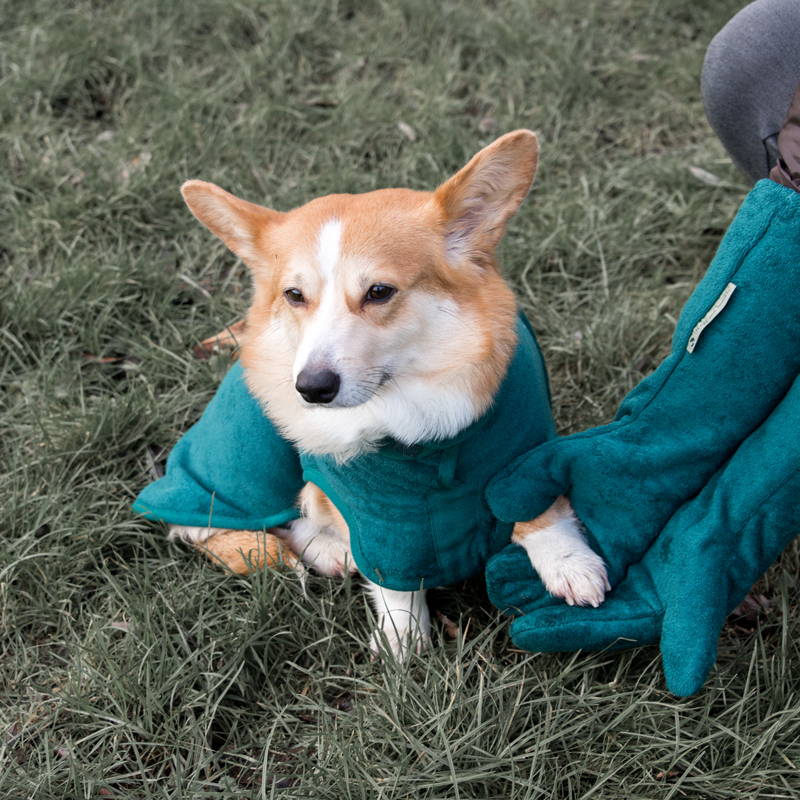 Alison Priestley, owner of Ruff and Tumble and our star winner of the BBC's 'The Customer is Always Right', is on a mission to ensure that she makes Drying Coats to fit all dogs. And until now, Corgi's posed a bit of a problem.
Size M was OK on some Corgis but not all, and were they a bit too deep and a tad too short? Alison thought so, and hey presto the Corgi design was born. It's a little longer and cutaway over the shoulders for comfort and safety when walking around inside. Suitable for the Pembroke breed, or smaller Cardigans, it fits dogs 10-16kg and with a 47-55cms topline. Larger Cardigans will fit the Basset Hound Small size.
Larger Cardigans will fit the Basset Hound Small size.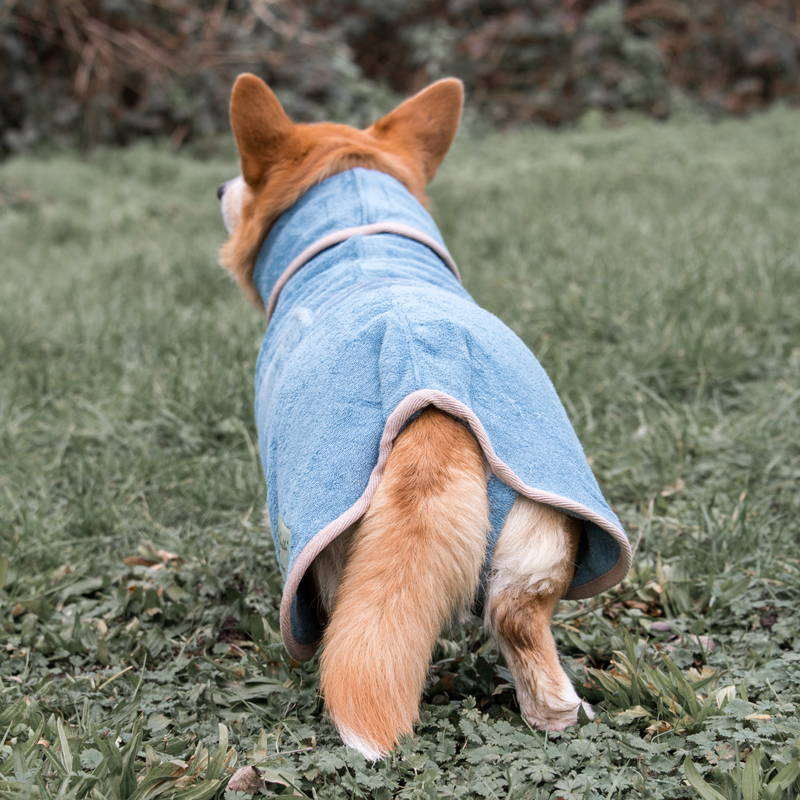 Available in all Classic colours, owners can choose from Bottle Green, Brick Red, Heather and, appropriate for the Queen's favourite breed, Sandringham Blue.
Dog Drying Robes for Royal breeds does indeed have a ring to it, and of course, the personalisation adds a classy finishing touch for £8 extra.
See the Corgi Drying Coat colours here priced at £41.95 plus P&P.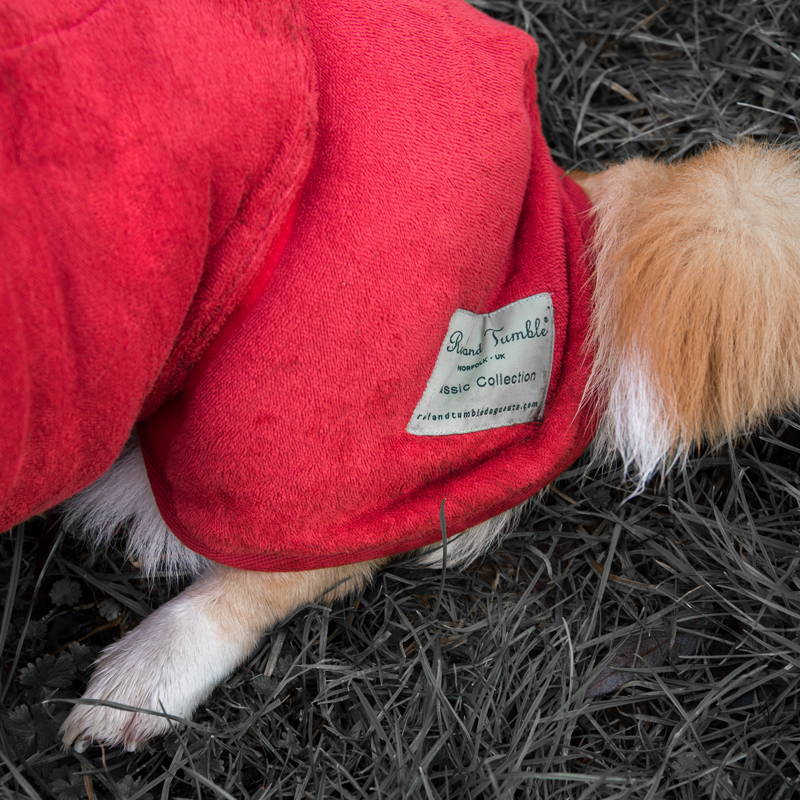 Ruff and Tumble now makes six sizes for shorter legged breeds, and 17 sizes in all, fitting dogs from 1-120kg. Alison says, 'I am really pleased to have a Corgi Drying Coat because I knew it was indeed a special case with that combination of thick fur, long body and short legs. I think fit is absolutely key to the effectiveness of the coat, as the closer the double layered towelling is to the fur, the better the fast wicking action will be.'
Watch this space for more clever ideas from Alison...