Ruff and Tumble and DOTS charity join forces to help dogs on the streets.
---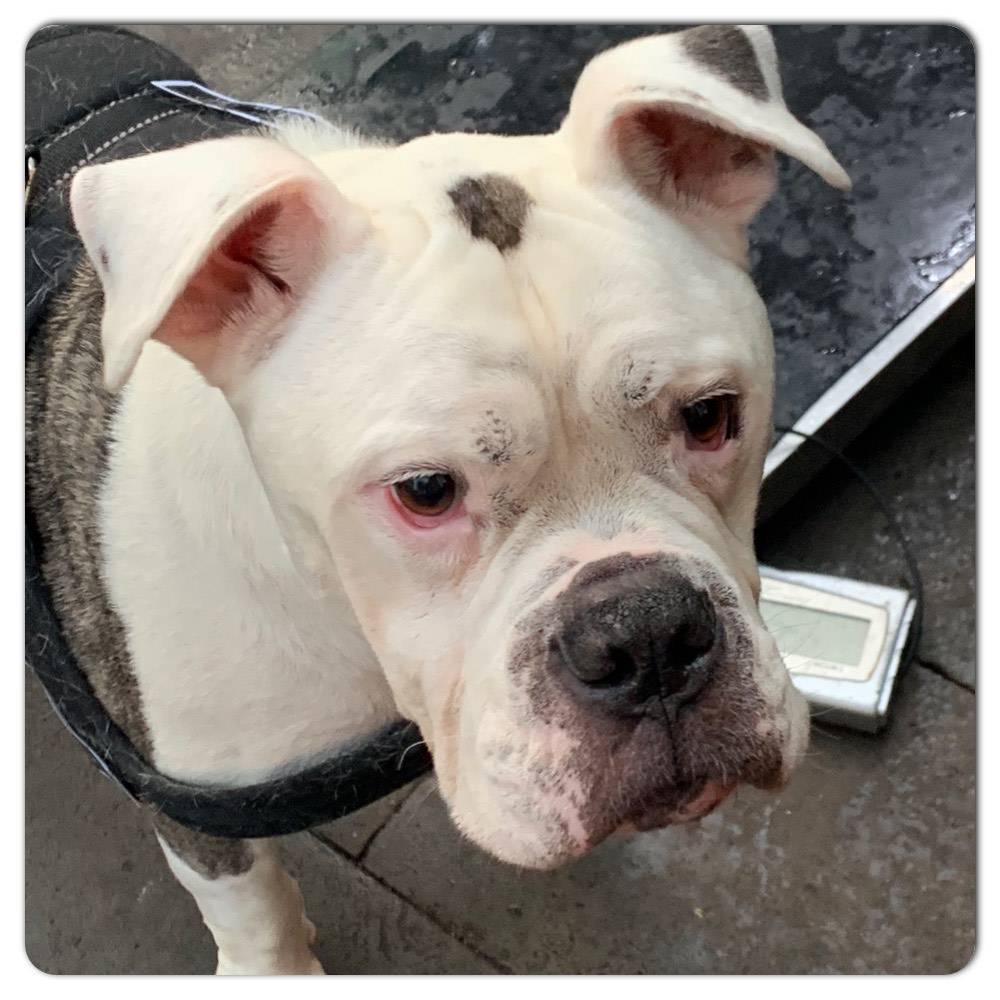 We're very excited to announce that we have partnered with DOTS - Dogs on the Streets - a volunteer run, not-for-profit charity dedicated to the welfare of dogs belonging to the UK's homeless community.
We have supported a wide range of charities over the years but have decided to work more closely with DOTS over a longer period, in order to help them in a more fundamental and meaningful way.
Ruff and Tumble's owner, Alison Priestley, heard about DOTS at Crufts last year and was immediately taken with their mission to help dogs and dog owners most in need. Her motivation to start making Drying Coats was primarily about the welfare of dogs and Alison knew that the warming and drying qualities of the Drying Coats would make a difference to people who are forced to sleep rough and who, despite a close relationship with their dogs, struggle to care for them. Alison says, 'These dogs are the closest friend a homeless person will have. The dogs are well looked after and loved by their owners, but they are vulnerable, particularly if they become ill. The dog is a lifeline for the owner and the work that DOTS does is life saving for these important dogs and their owners.'
When Alison met Michelle Clark, the founder of DOTS, in August this year, she learnt all about the charity and how far it has come in such a short time. Although only founded in 2016, DOTS now operates weekly in London as well as running regular services in Milton Keynes, Chatham, Birmingham, Oxford and Taunton, with a view to expand even further.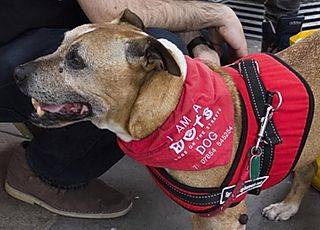 ---
With a fully equipped mobile veterinary surgery vehicle allowing ease of access to dogs in need, DOTS ensures all the essential items and services are provided for free each and every week. A group of frontline and veterinary volunteers regularly do shifts and help provide food provisions, new harnesses, leads – and now Drying Coats! - plus, training and grooming sessions. Ruff and Tumble have already donated 22 Drying Coats which have been put to good use and will be making regular donations over the year during their work with DOTS.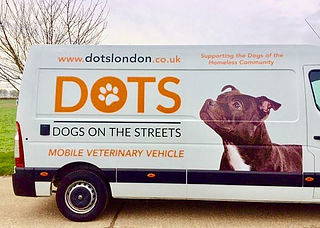 ---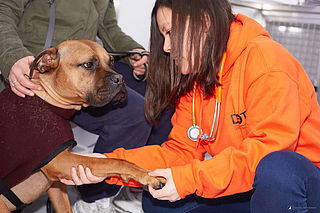 DOTS also runs a Sanctuary, a three acre site out of London, where dogs can go and be cared for if their owner is unable to look after them for any reason. Dogs can be cared for here and it is Michelle's aim to expand in the new year. Much of the fundraising for DOTS is for securing the foster space at the current Sanctuary as this offers a safe place for dogs when separated from their owners and at the same time offers the best opportunity for reuniting dogs and owners after being forced to part.
Through Michelle's understanding, experience and kindness to homeless people and the dogs they love, we hope to learn to help too. Watch out for The DOTS Podcast in December which discusses the work Ruff and Tumble will be doing with DOTS and follow DOTS on twitter/FB. Watch this space for a further Blog about Alison's visit to The Strand Station, where the mobile vet surgery visits every Sunday.
If you would like to read more about DOTS or donate to this wonderful cause, please do so here: