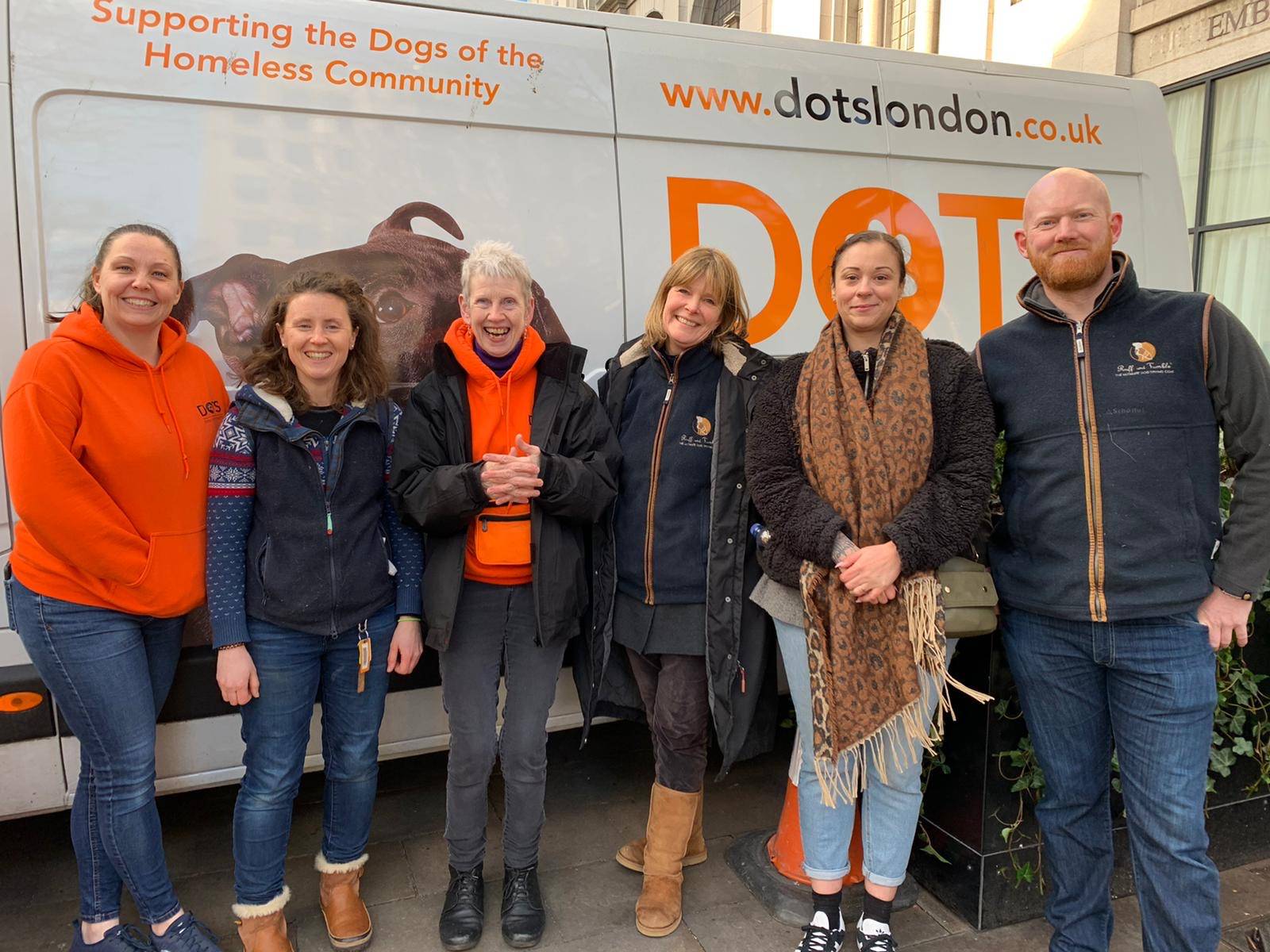 Ruff and Tumble unveils new Crufts Limited Edition for Dogs on the Streets, (DOTS) in London.
Alison, the owner of Ruff and Tumble, and Richard, her son and a Director, volunteered on 1 March at the DOTS station on The Strand, London. As part of a partnership with DOTS which began last year, Alison was determined to see their voluntary work first-hand, helping in any way she could. Alison and Richard loved meeting the dogs and their owners and helping pack and distribute the food, collars, leads, outdoor and Drying Coats that enable them to survive in such difficult conditions. The dogs are very well cared for by their owners, but DOTS provides the items they cannot have access to or afford.
---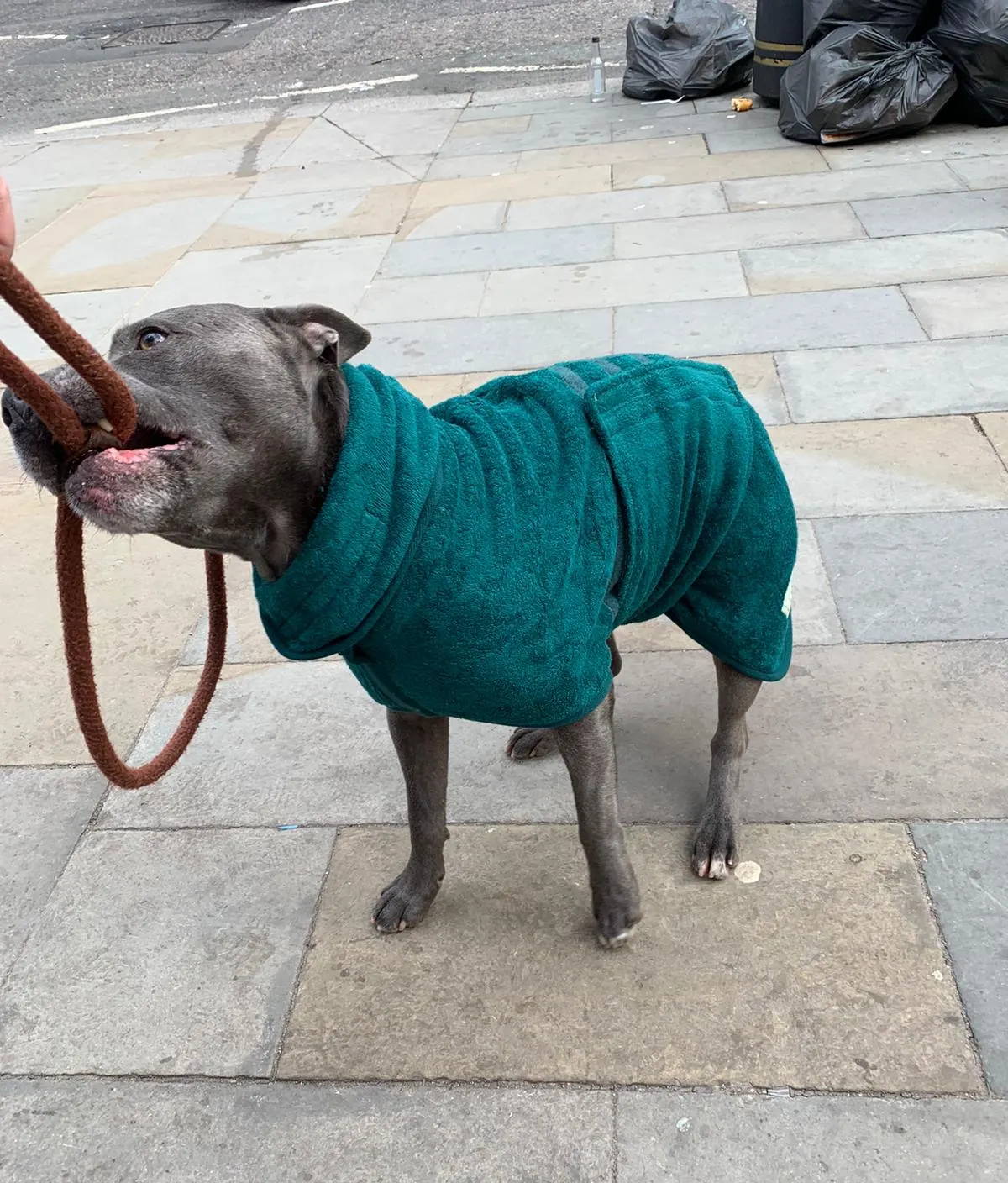 Over the last six months, Ruff and Tumble has been sending DOTS parcels of Drying Coats to keep the dogs warm and comfort them. The visit to The Strand seemed the perfect opportunity to launch a very special Drying Coat that will raise funds for DOTS too….
Every year, Ruff and Tumble launch a Crufts Limited Edition Drying Coat. In recent years it has been Alison's wish to support a dog charity that she feels needs and deserves extra support. This year, that charity is DOTS. For every DOTS/Crufts Drying Coat sold, £1 will be donated to the charity. Alison said, 'It seemed appropriate that these dogs, who have so little, but who are loved so much, should be the first to try on the Drying Coat which will be helping to support the brilliant work of DOTS. 3000 free Ruff and Tumble/DOTS tote bags will be given away at Crufts and these too will help to promote the extraordinary work of DOTS.'
There's no missing the DOTS Drying Coat! In smart Black, with a vibrant Pumpkin inner and a dotty trim, the colours reflect the DOTS branding and show support of these dogs 'with no postcode', who are most in need. Available exclusively at Crufts initially, any stock left over will then be sold online next week.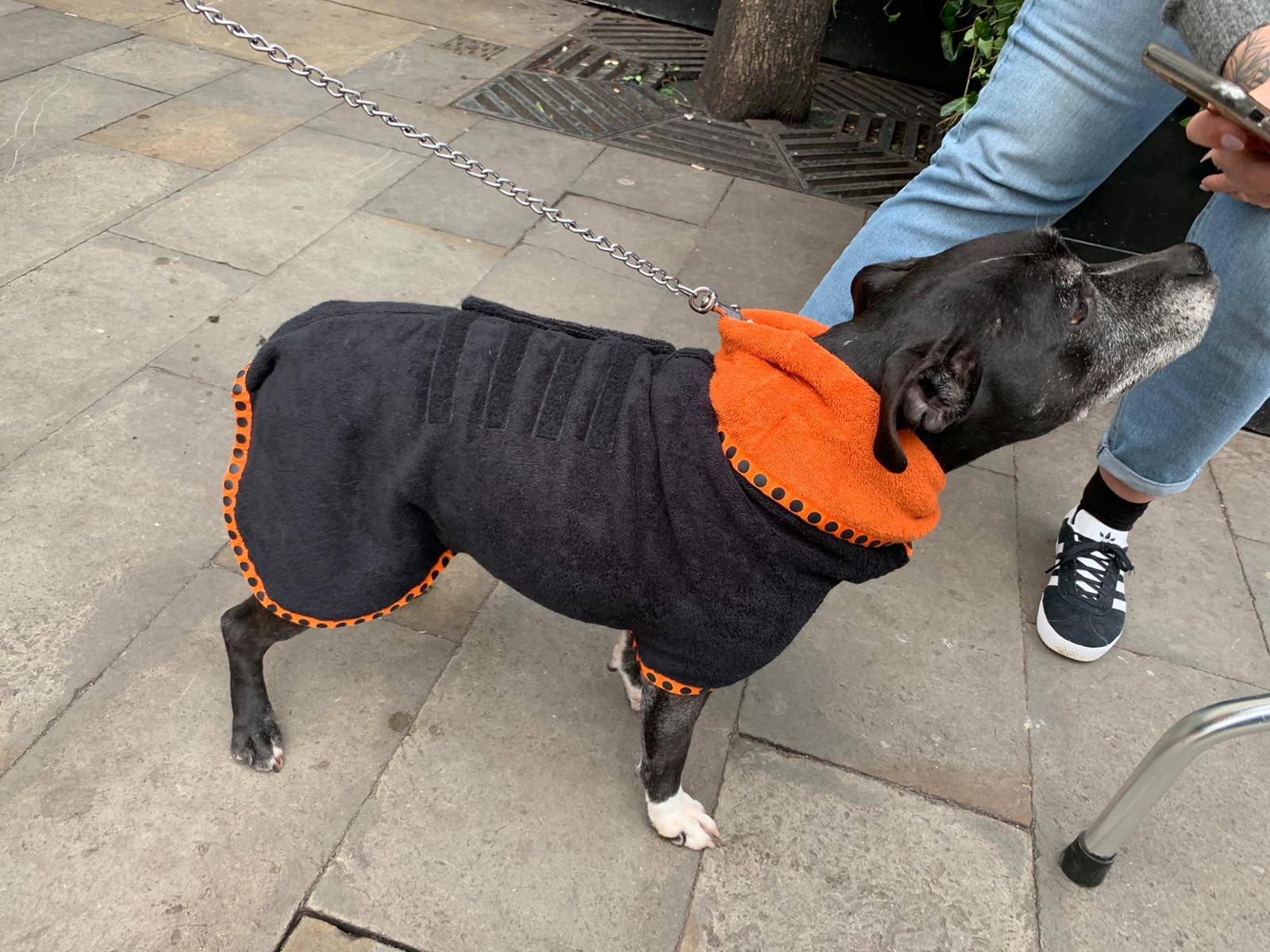 ---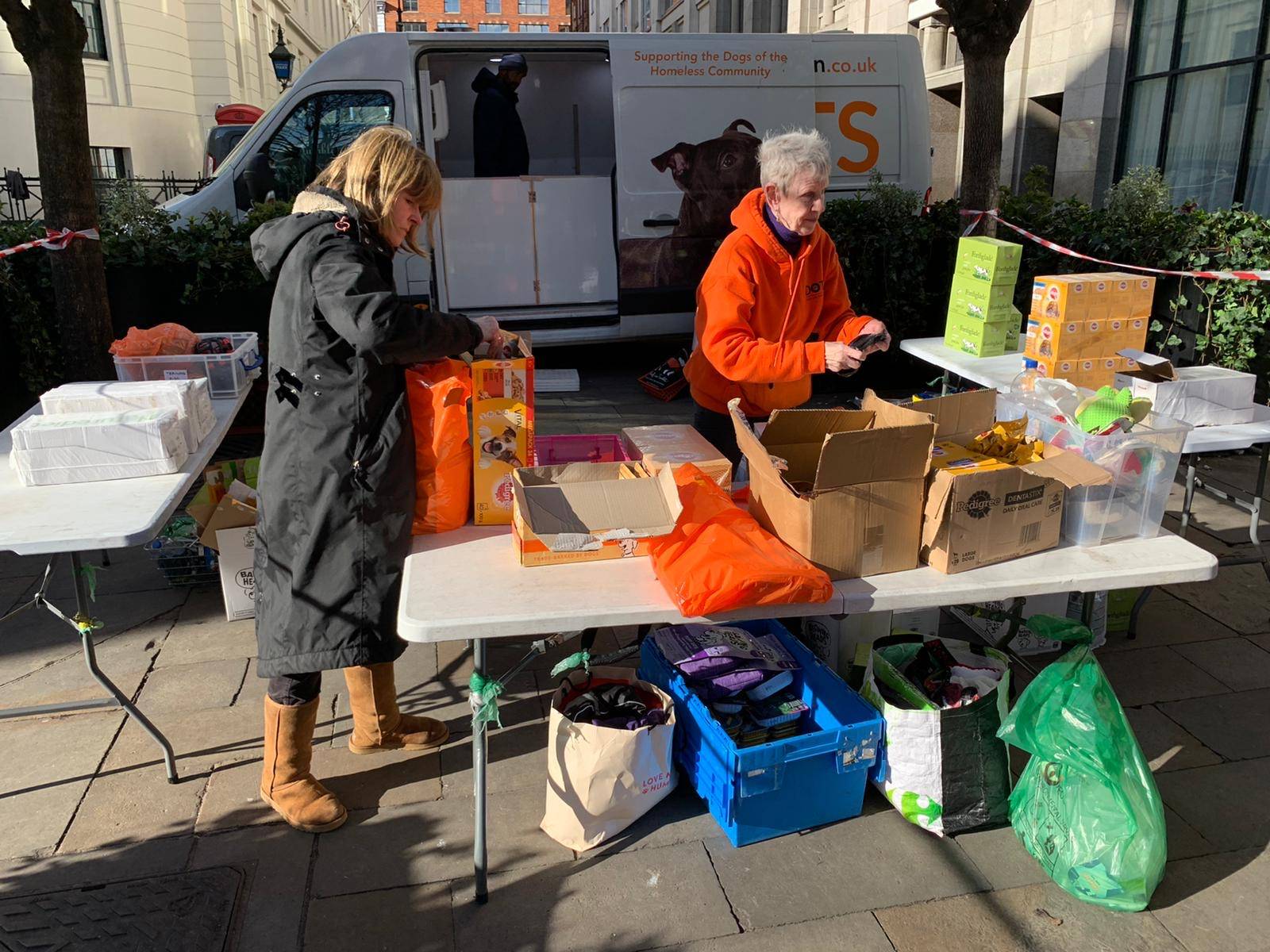 Alison and Richard worked with a team of volunteers on Sunday, including a Vet and veterinary nurses. Alison said, 'Everyone knew the dogs and their owners so well. We were giving away a week's supply of food individually tailored to their needs, together with any other dog essentials and the care was personal as well as professional.' Several of the dogs were booked in to see the wonderful volunteer vet inside the specially equipped van for vaccines, health checks and any general worries the owners had about their dogs.
---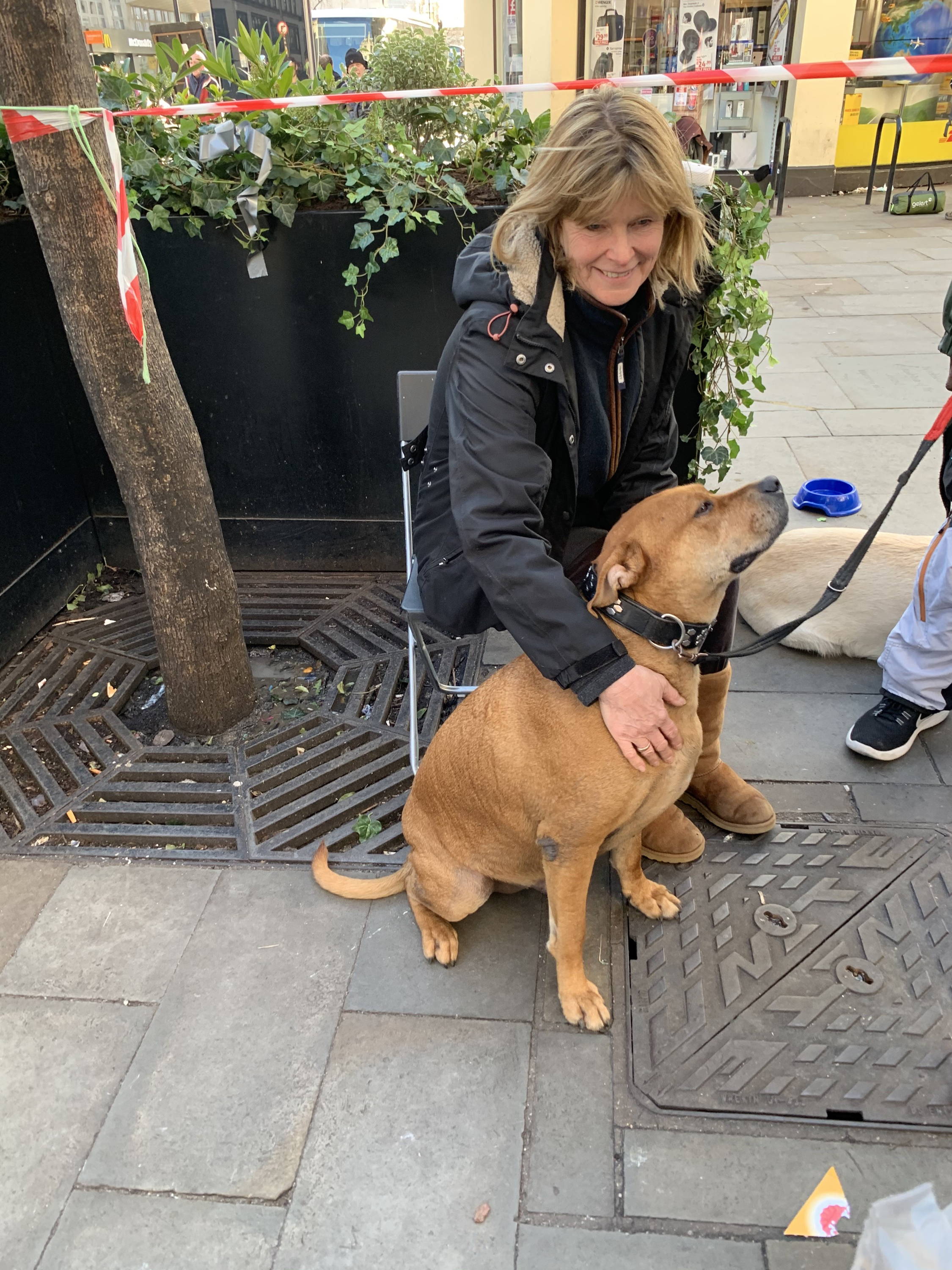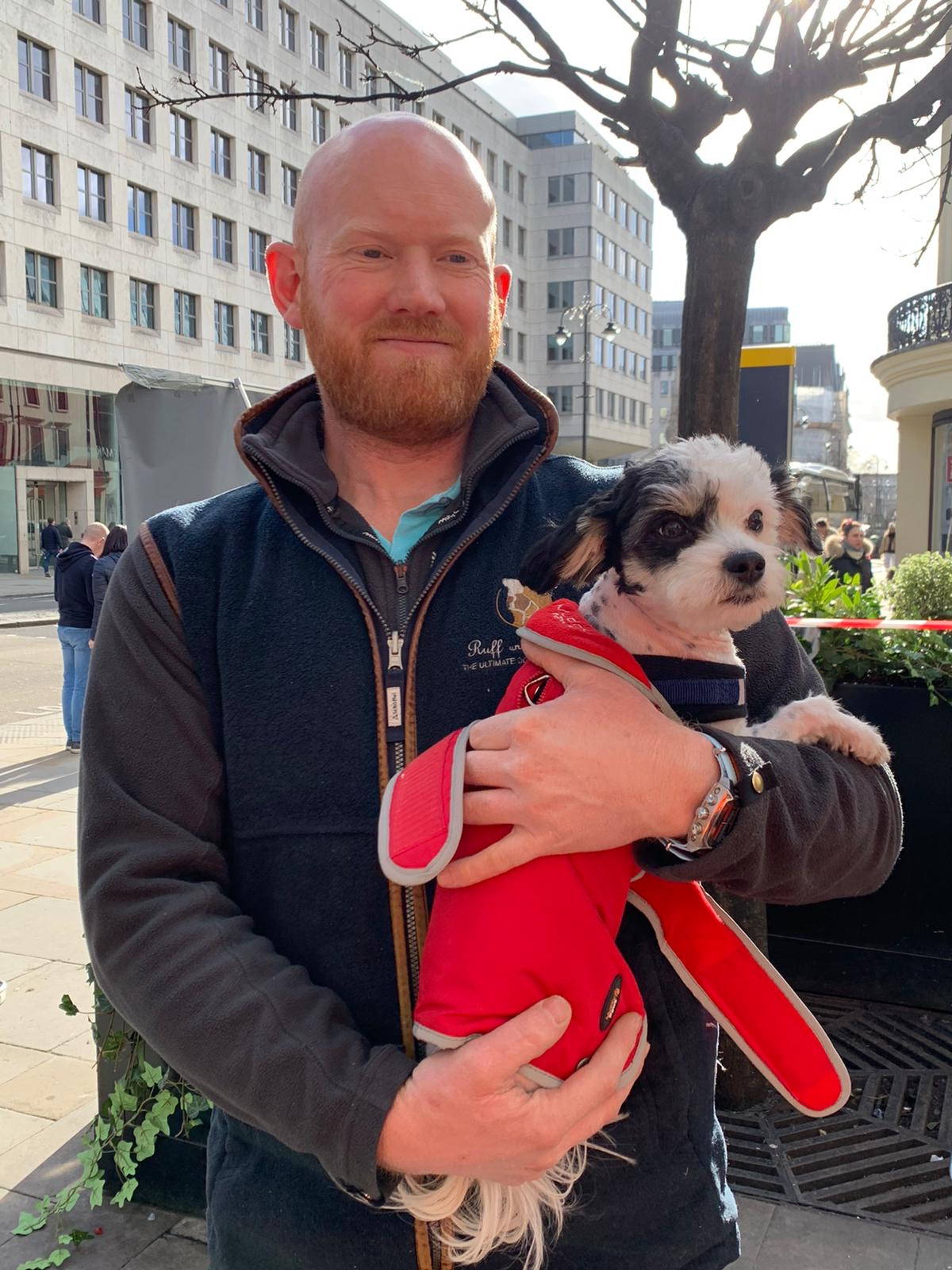 Alison and Richard saw the amazing work that DOTS put in to keep the dogs healthy and looked after. Alison said, 'Michelle, the founder of DOTS, has her finger on the pulse. Strong yet compassionate, she was warmly welcoming the owners and cuddling their dogs who she knew so well, but she did not miss a trick. It was clear to see that Michelle and her volunteers are loved and appreciated by those they are helping, attending emergency call outs 24/7 and every Sunday afternoon at the Strand. Her compassion and energy are incredible and all of us at Ruff and Tumble feel honoured to be supporting her and the DOTS team.'
If you would like to read more about DOTS or donate to this wonderful cause, please do so here: