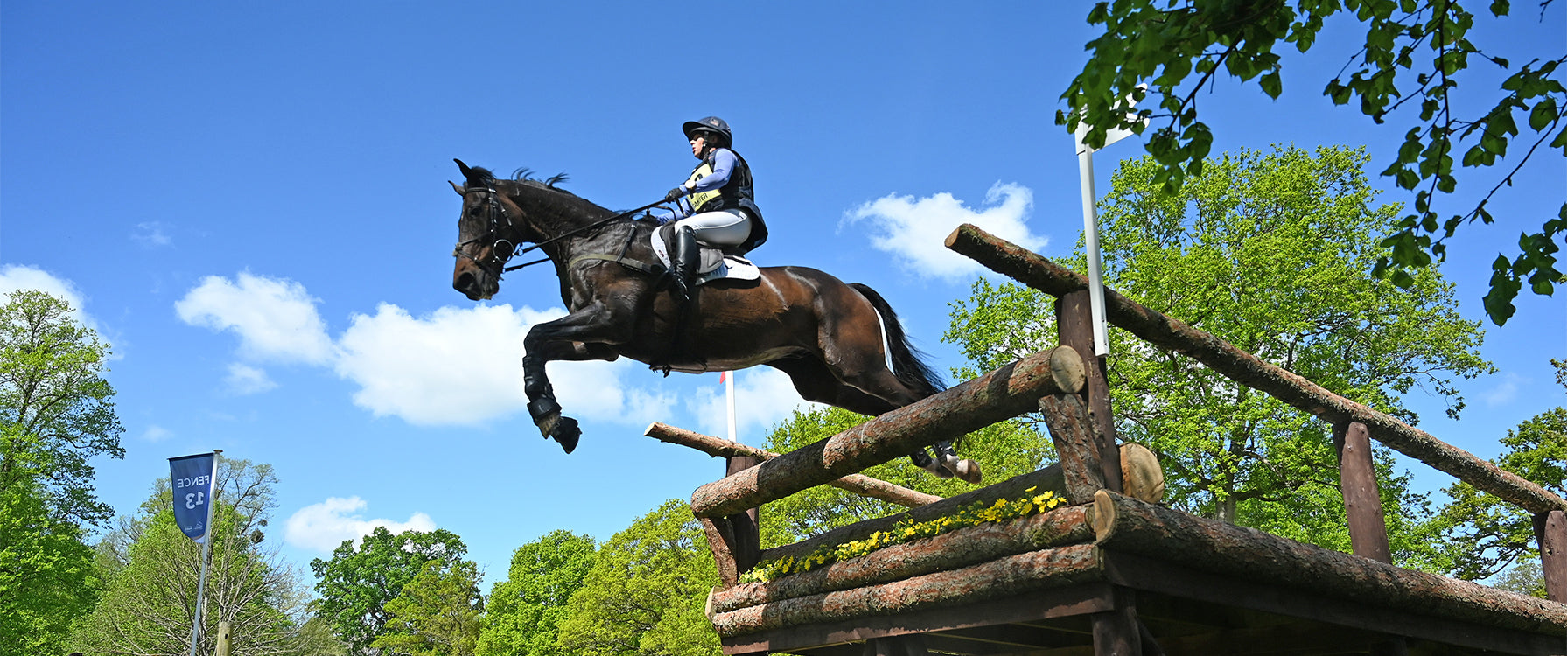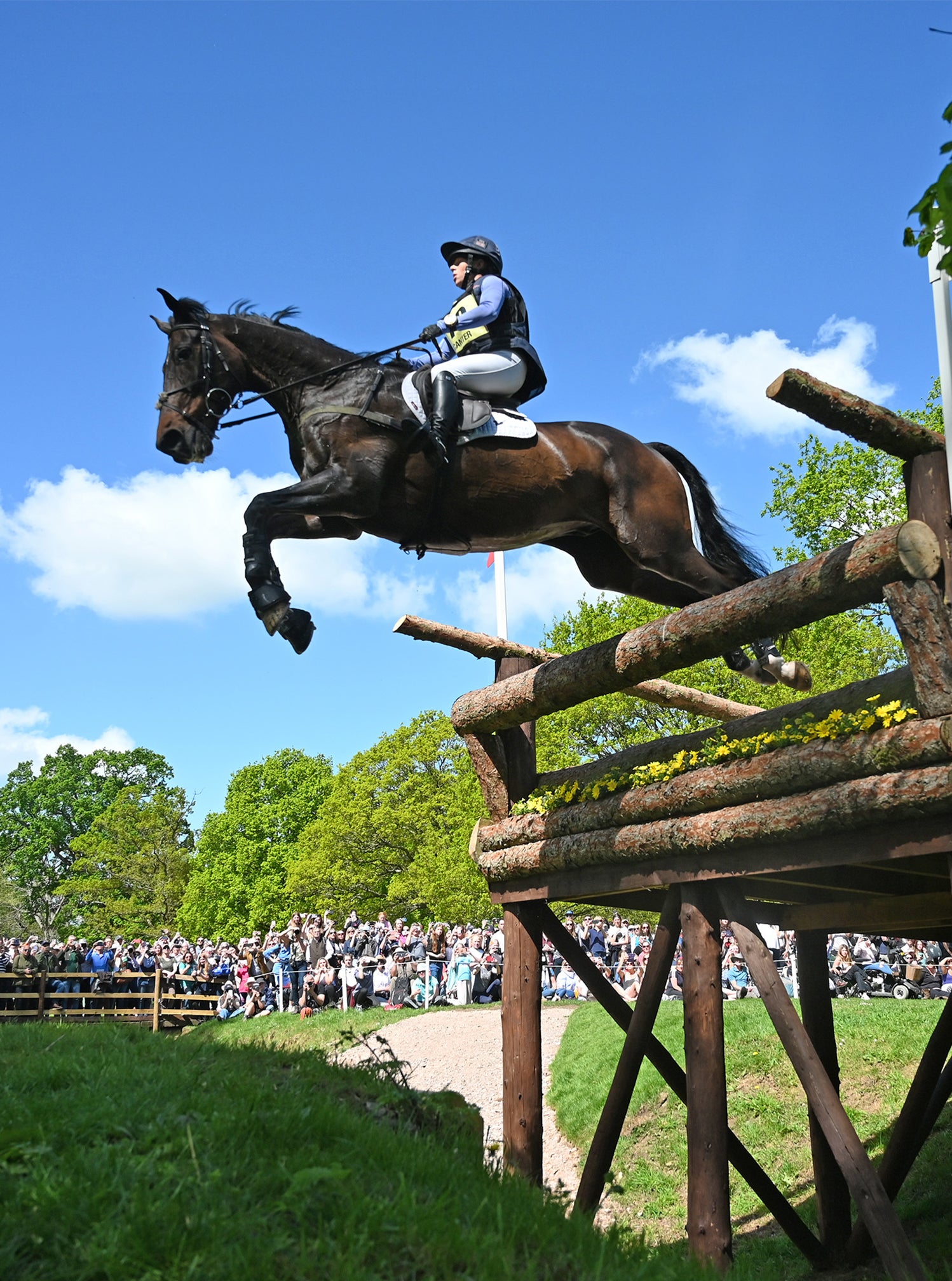 BADMINTON HORSE TRIALS 2023
10 reasons to go and what you need to know!
BADMINTON HORSE TRIALS 2023
10 reasons to go and what you need to know!
You don't have to like horses to love Badminton Horse Trials. Ridiculous though that sounds, we guarantee a great day, horse lover or not. As you step out of your car, you'll breathe in the sweet-smelling grass, take in the beautiful setting, feel the tense excitement of this world class event, and be swept up in the utter Englishness of it all. It's divine.

We've been exhibiting for seven years and in our 10th Anniversary year, we thought we'd put together a list of 10 reasons why you must go this time!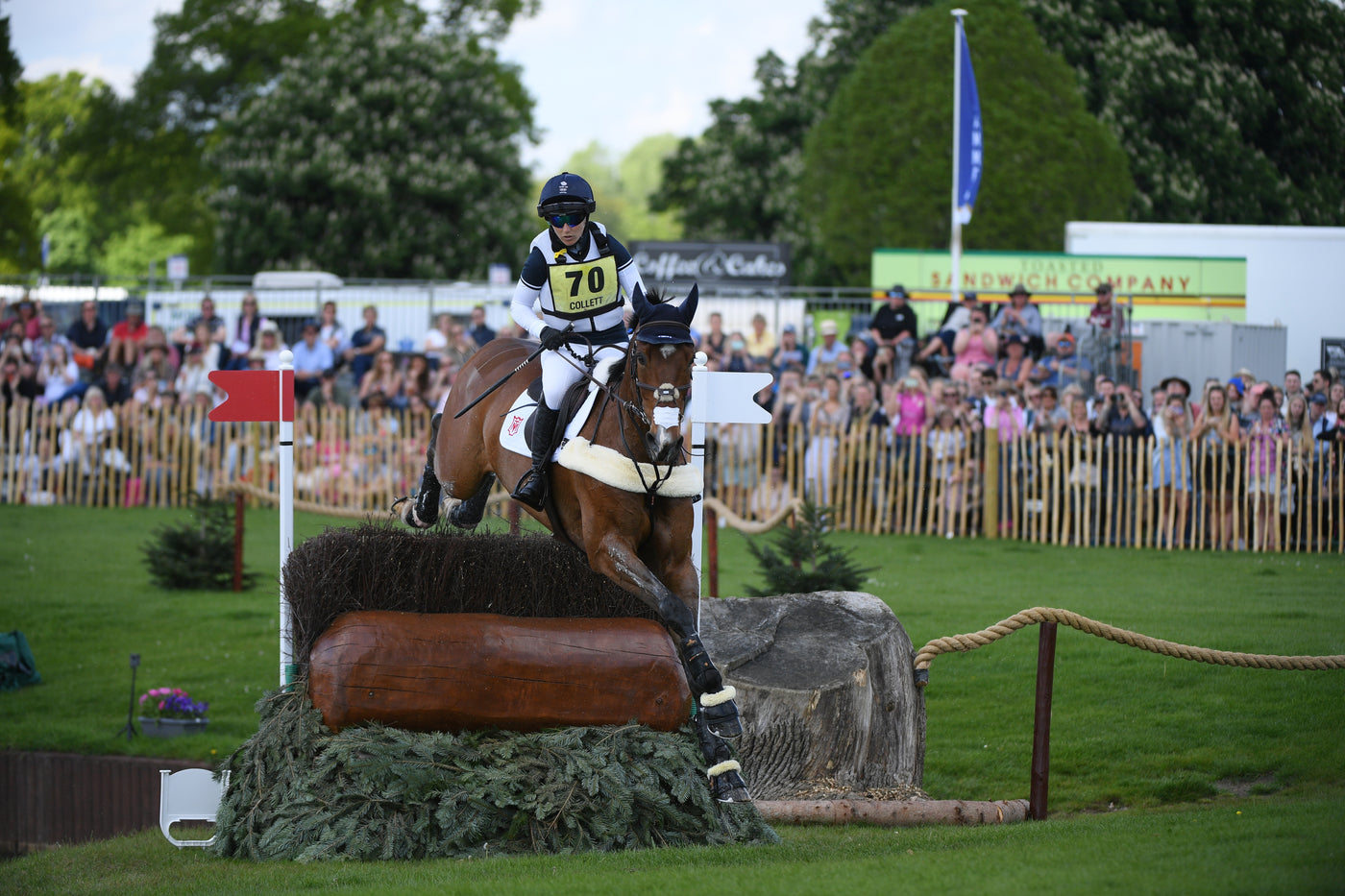 1. At its heart, Badminton is a serious, three day event competition over four days – though it's five this year due to the Coronation. One of only six 5* Eventing Competitions in the world, it is the longest established and seen as the most prestigious. Around 70 riders from ten countries compete – many on multiple horses – and they are all at the top of their game. World champions and Olympic medallists, they are names you'll recognise.
2. The importance of the event internationally is reflected by the many different foreign languages and accents you'll hear wherever you go. It adds a sophisticated and slightly surreal edge to this super cool event.
3. Badminton has wide appeal. You'll see dazed and excited Pony Club girls, young women in white trousers and Fairfax boots and older guys in red trousers and Loakes. From toned grooms weaving through crowds on a quick break, to gaggles of giggling friends with five carrier bags in each hand, everyone's on a mission of some sort. If you like people watching, this is the place to be!


4. The horses. Into them or not, you will not fail to be impressed by them because they're beautiful, perfect specimens. Don't miss the First Horse Inspection at 4.30pm on 4 May. At the North Front of Badminton House, it's the first chance to see the horses up close, and you will feel the nerves and ambition.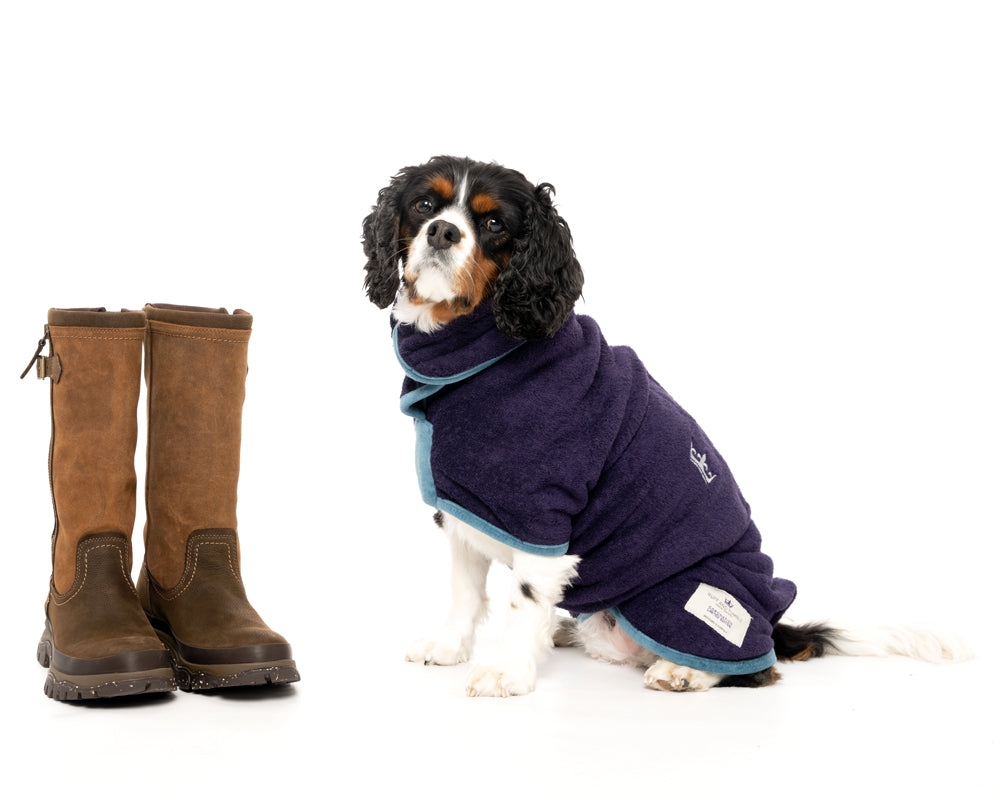 WIN!
5. Shopping. It's amazing! If you're a country person, love country style and quality stylish products, Badminton is for you. Owner of Ruff and Tumble, Alison, always heads to the Rural Crafts Tent because she loves the originality, quality and diversity of what's on offer. This year Ariat – 76 Deer Park Drive - is selling some of their vast range of footwear from their stand, which is very exciting, so pop over there. Enter our joint Instagram competition to win a new Ruff and Tumble Limited Edition Coronation Coat, plus a £100 Ruff and Tumble voucher, a pair of Ariat Moresby Zip Waterproof Boots, worth £220, and a pair of tickets and car pass for Saturday! Watch out for the launch date to buy, but the Coronation Limited Edition Drying Coat will be on sale at Badminton and online very soon! Alison always pops over to The Oxford Shirt Company – 15 Worcester Way – because the colours and quality of the linen shirts are great. Of course, you need to visit Ruff and Tumble – 176 Deer Park Drive – to grab your dog drying goodies at show prices. See all the exhibitors here.
6. This year, due to the Coronation, the Dressage is on Friday and Saturday, Cross Country on Sunday and the Show Jumping on Monday. There are big screens and a pause in the Dressage to watch the Coronation.
The main arena seats are included in the ticket price on all days except the Show Jumping which costs extra for a seat in the arena.

7. Don't turn up on spec – you can't buy tickets on the gate and Badminton tickets sell out on certain days before it starts.

8. The food. Seriously, go for the food. The variety and quality is amazing! The Ruff and Tumble show team can never resist the sandwiches from The Inverawe Smokehouses – they are delicious. Walk through the Rural Crafts Food Avenue, breathe in and you'll be transported to Spain, Greece and Italy! Explore a variety of delicious cuisines with over 100 street food vendors serving dishes from around the world. Options include woodfired pizza, tacos, bao buns, Greek wraps and more!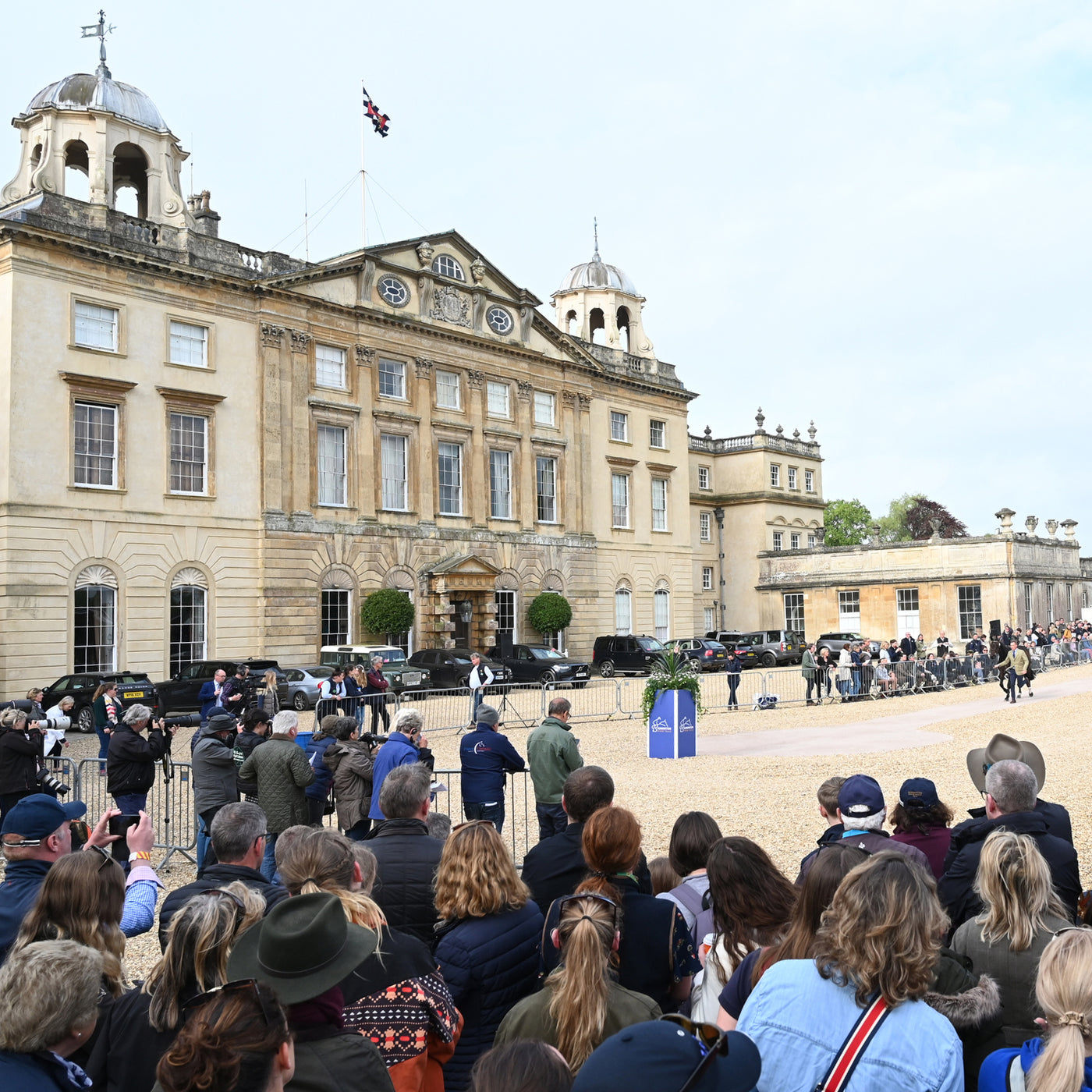 9. Badminton, a private home and park, is owned by the Duke of Beaufort. The six square km of beautiful parkland is where the cross-country
course is laid out. Follow the course of 30 fences to explore the park and
see what the horses must scale. You'll discover the best place to have a picnic
and see the action too.
10. If you want to take your dog but think they may get a bit tired/hot/bored of shopping, consider booking them into the Dog Creche! Dogs can't go into the main arena and need to be on a short lead.