Autumn Essentials - for you and the dog.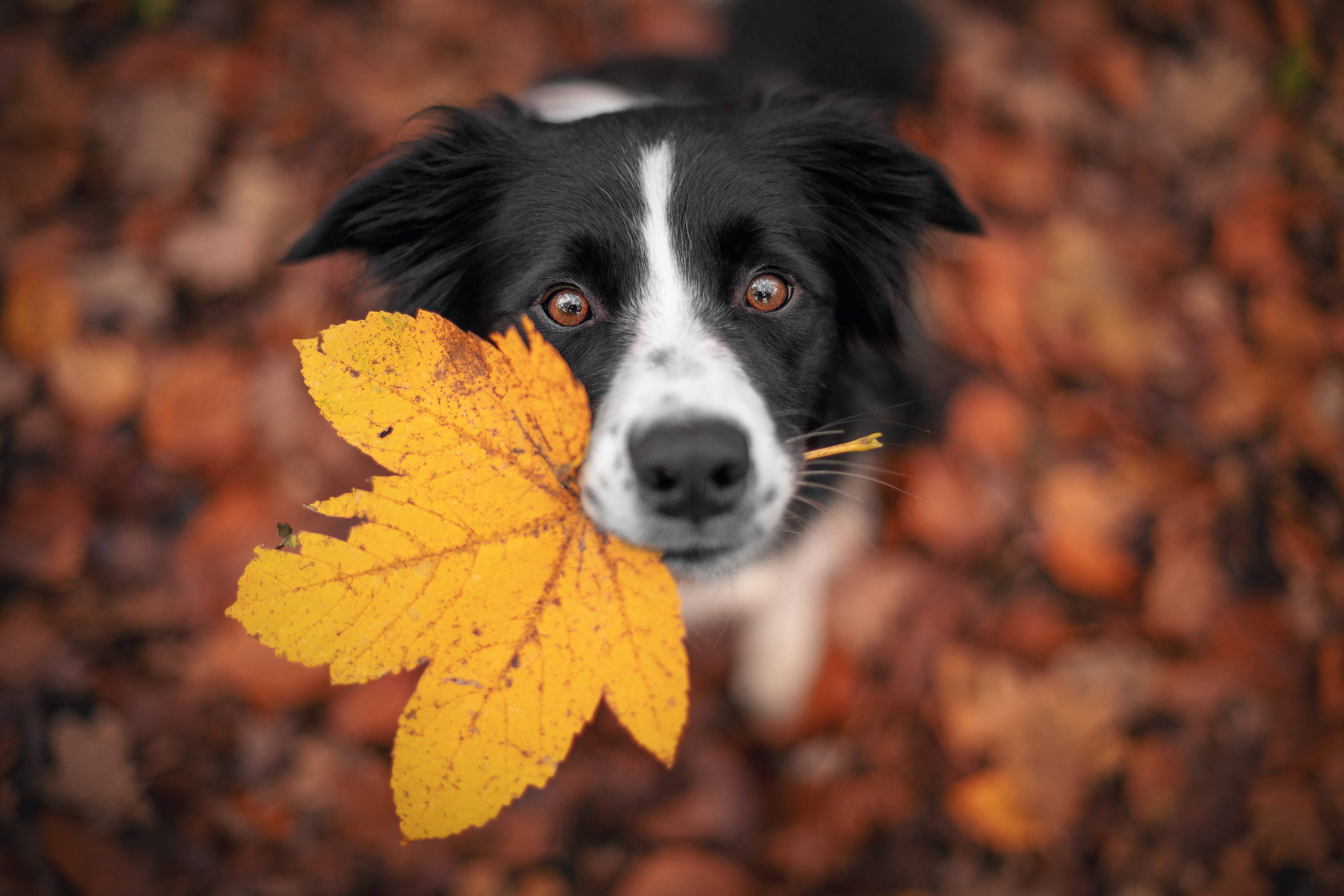 At Ruff and Tumble it is fair to say that we know quite a bit about dogs. With seventeen pooches owned by nine employees, dogs outnumber us by nearly 2:1. As dog lovers, we have tried more products than most. With many of us living in the country, managing dogs throughout the changing seasons is a challenge we have to face!
A quick poll in the office about how we approach Autumn with our dogs, revealed a few tips and tricks that we have learnt over the years and products we like to use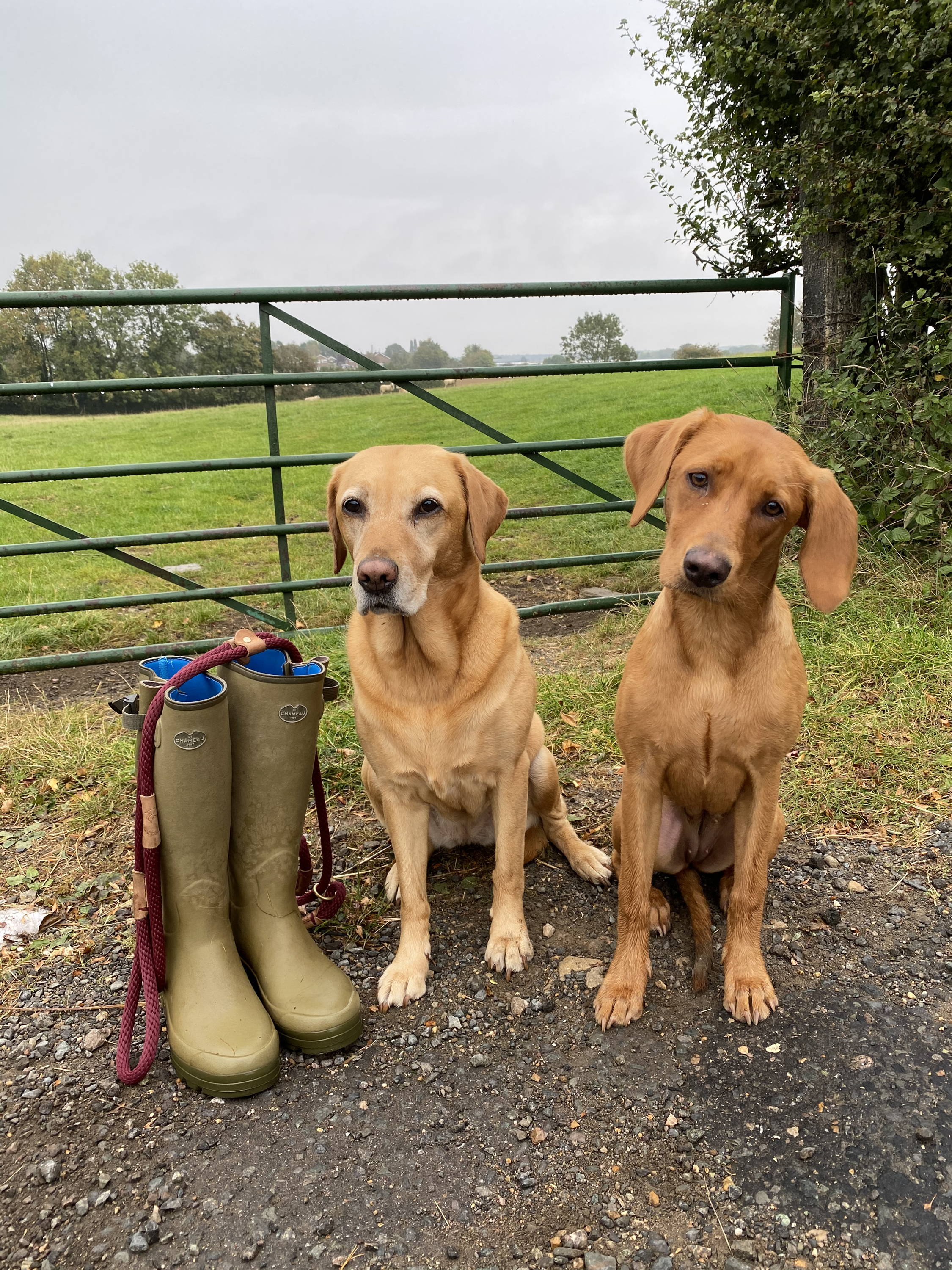 Liv, who has three dogs, Boo, Waffle and Pip, uses flashing collars as the nights draw in. Surrounded by fields, she likes to let the dogs off the lead when walking them at home but needs to see them, so slips a flashing collar over their normal collar. We love the Animate collars, available online through the Slickers website. They have a strong clip and the light goes all the way round, so there is no chance of it slipping out of sight round the front. Liv swears by her Le Chameau wellies in winter. Very comfortable, and lined, these smart wellies are warm and do not rub. They are not the cheapest, but many would say they are the best. Liv wears the Green Women's Vierzonord Neoprene Lined Boot available online from Wadswick Country Store. Being a Ruff and Tumble employee, she's very loyal to all things R&T and a big fan of our new Leads. A bit of a classic girl, Liv likes the Country Burgundy colour, and prefers using a slip lead, though they are available in clip too, in all colours to match Drying Coats.
Liz, who owns Ella and new pup Winnie the Whippet – stocks up on Ruff and Tumble Drying Mitts in winter because Ella has allergies and chews her paws. With more wet, salt and frost to contend with, Liz has pairs at home and in the car so that Ella's paws are always dry and clean. Liz also uses Wildwash's Pro Shampoo Sensitive, available online from Doghouse Bradford on Avon, because she washes Ella's paws and legs more in the Autumn and Winter months, to keep those allergies under control.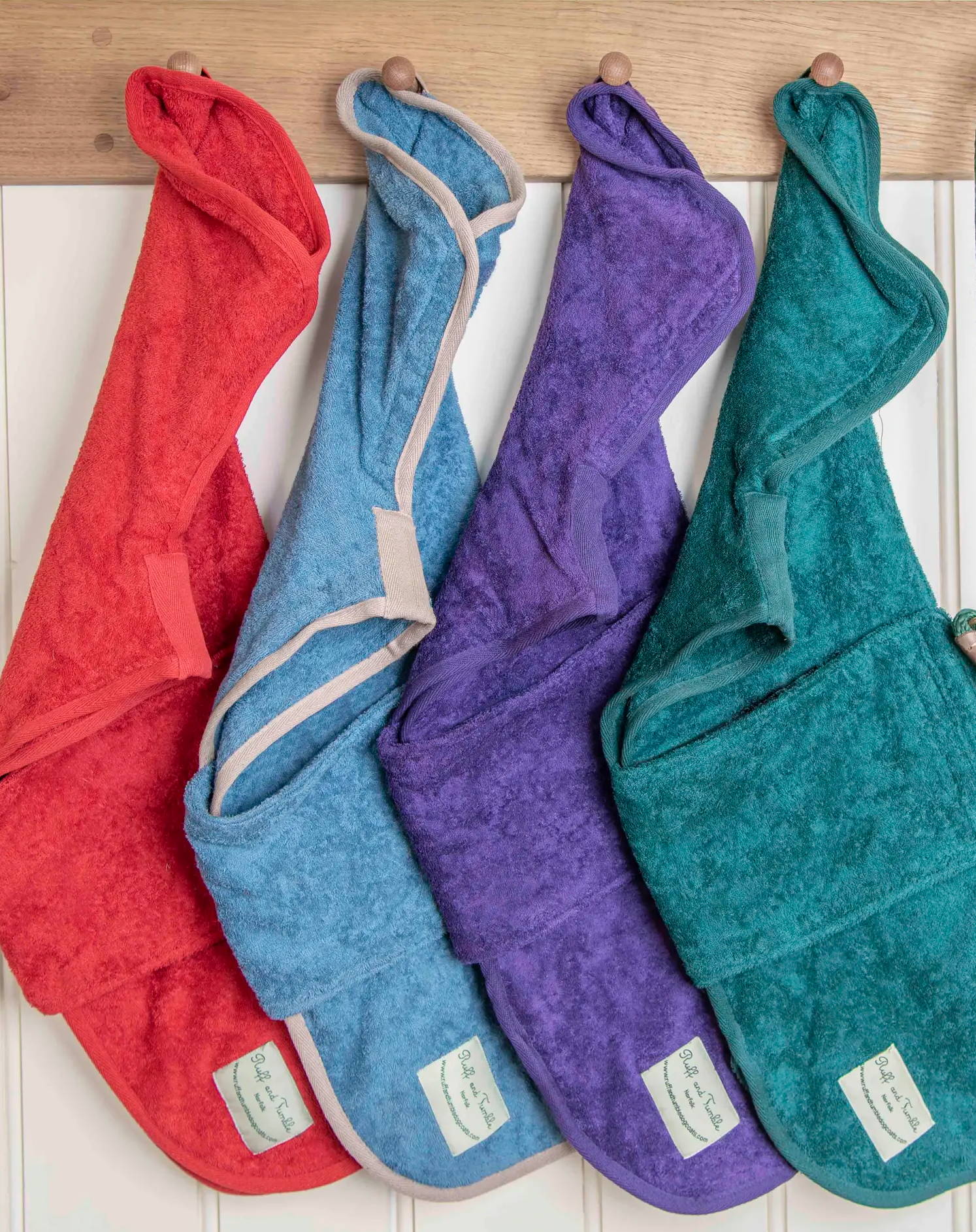 Alison, owner of Ruff and Tumble and Daisy, Lulu and new puppy Mac, has two sets of Drying Coats in Autumn: one for the car journey home, to take all the sand, mud and mess. Then, once home, she warm hoses them down and puts a clean set on before letting the dogs into the house. Though lucky enough to have access to as many Drying Coats as she needs, she's not alone in using more than one Drying Coat per dog. Many customers find them so useful, they do not want to go back to towels, so one set for use and one in the wash really works for many customers.
There's no doubt that once we find a product that works for us, it can prove invaluable. Checkout the full range of Ruff and Tumble's Drying Coats, Mitts, Throws, Bed Covers and Leads here: Ruff and Tumble Range