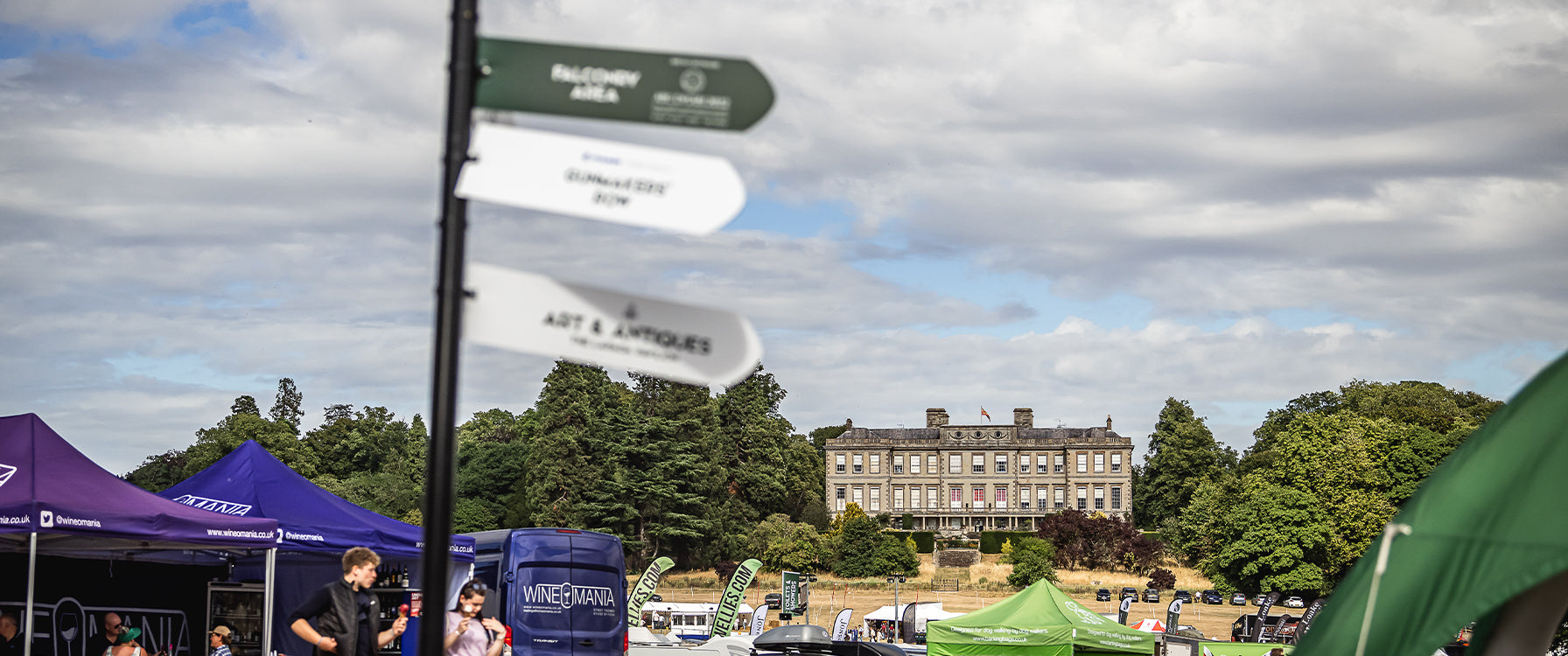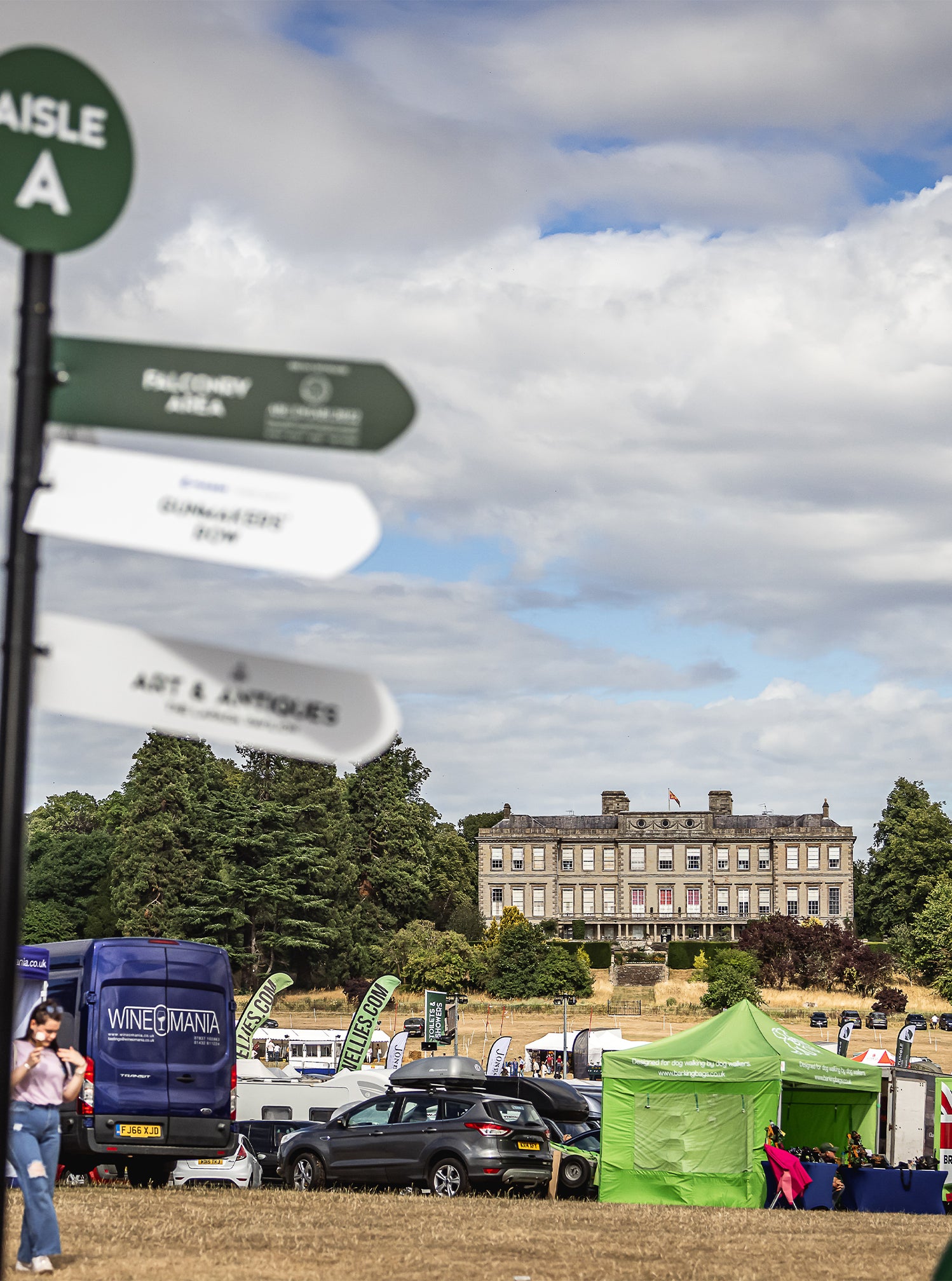 10 brilliant things to do at The
Game Fair!
10 brilliant things to do at The
Game Fair!
The Game Fair is one of our four top shows and we love it!

Alongside Crufts, Badminton and Burghley Horse Trials, it's right up there for active dog owners who love all things outdoors. The Game Fair celebrates living, working in, and enjoying the countryside like no other show. There's lots to see, learn and do, and for under £30 for a day ticket, we think it's great value.
Visit the Game Fair from Friday 28 to Sunday 30 July at Ragley Hall in Warwickshire.
1. Discover some new recipes and cooking techniques at BASC's Wild Food Theatre. Informing people about local and natural produce, the live demos will showcase the sustainable and best practice use of a wild and natural food. It's all about game meat, so from rabbit to roe deer, duck to boar and pheasant to pigeon, you'll learn how versatile and tasty these underused meats are.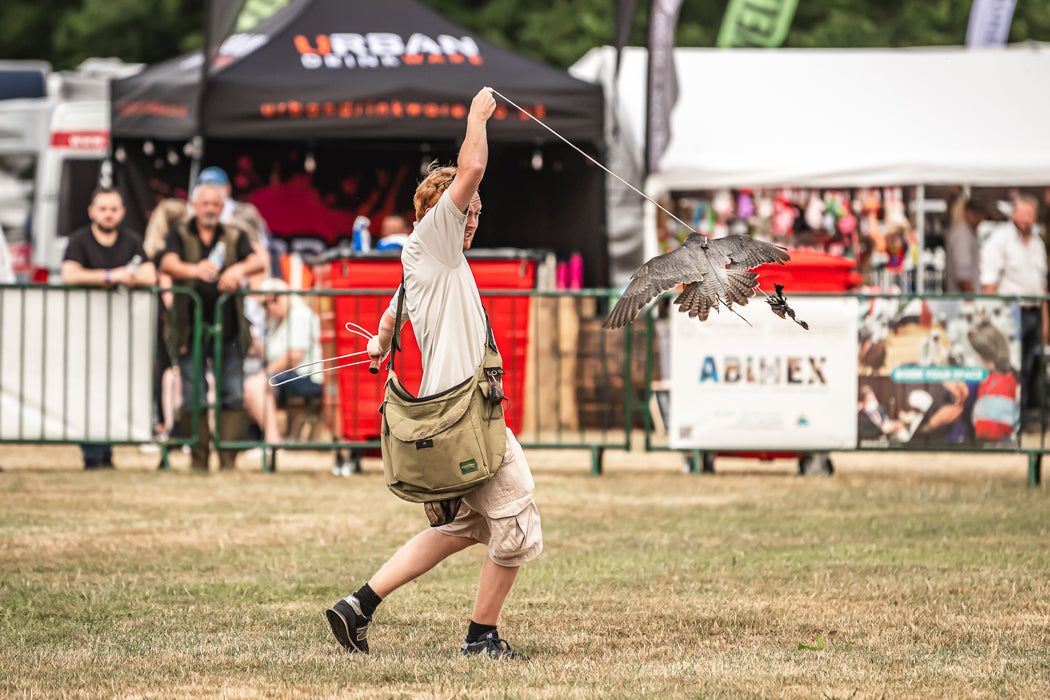 2. Don't miss the 30 different birds of prey in CJ's Birds of Prey wonderful Falconry Display.
3. Head to the Main Arena for a full timetable of top-class entertainment from a Shetland Pony Grand National to Terrier Racing.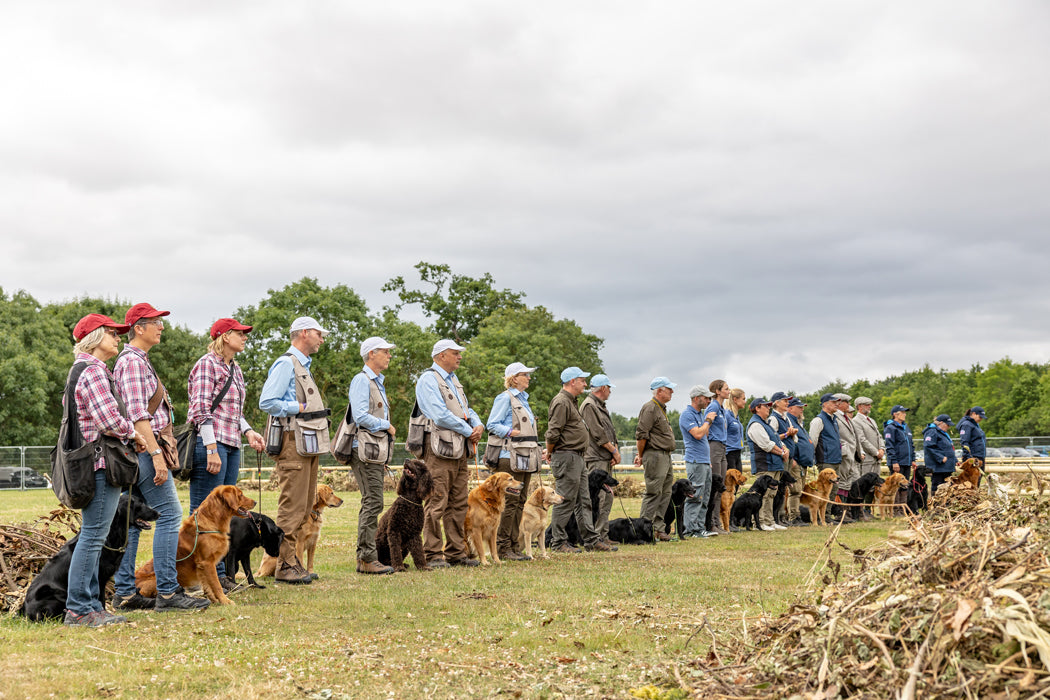 4. Pop into The Sporting Dog Pavilion to see over 20 different breeds of gundogs. Talk to owners, handlers, breeders and experts about all aspects of dog care, training and feeding and watch skilled champions compete at
high level.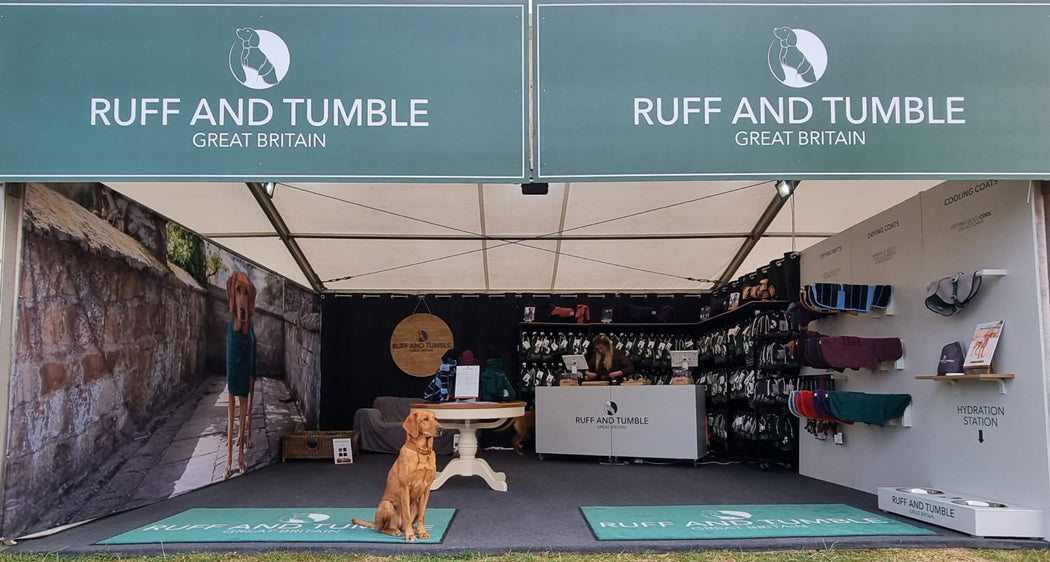 5. With over 1000 exhibitors, the country style shopping arena is huge, comprehensive, and worth taking time to look around. Come and visit us on stand D150! Everything we sell will be at show prices – from Throws to Mitts. Our award-winning Drying Coats for drying wet dogs are perfect for working breeds. The new colour Moss, with a Corduroy trim, is a natural and traditional colour that blends with nature. Working dogs dry fast between shoots in double-layered cotton towelling coats that warm as they dry, protecting the joints of these hard-working breeds.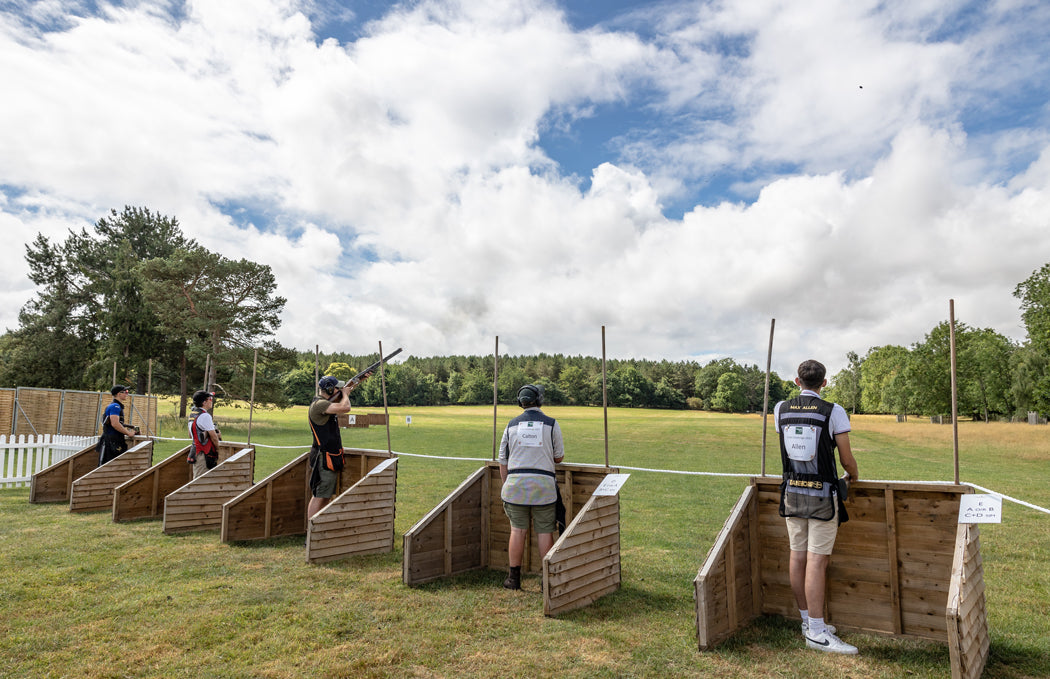 6. Pop over to Europe's longest Shooting Line and see the action! From have-a-go stands to champions' competitions and demonstrations, you'll love the skill and challenge.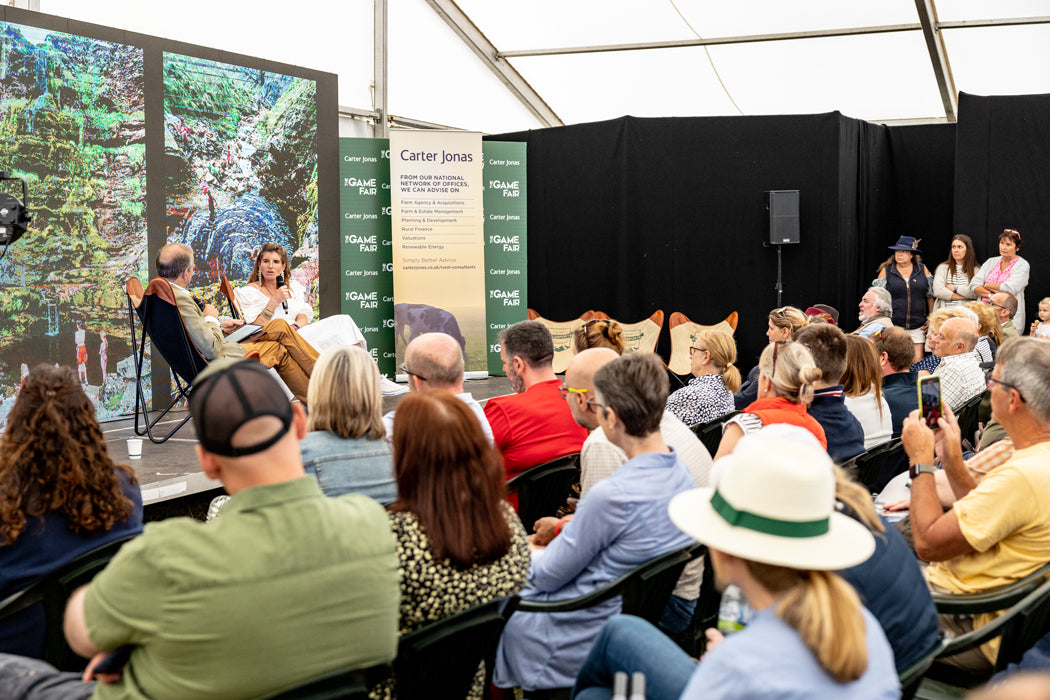 7. Want to hear from experts about the key issues facing those loving or living off the countryside? Visit the Carter Jonas Theatre for lively and often passionate debate about the complex issues of land management today.
8. Dress to Impress on Ladies Day on 28 July and you could win a £1000 Welligogs Voucher!


9. The Traditional Crafts area will be a hive of activity from demos and talks to have-a-go sessions. Featuring glass blowing, drystone walling, pottery, willow weaving, bee keeping, furniture making, and taxidermy, there's lots to see and do.


10. A line-up of compelling talks, discussions and films will run throughout the event in a special fishing theatre, called The Landing Stage. With more and more people showing an interest in fishing, experienced instructors will help you catch your first fish or cast your first fly on the lake!