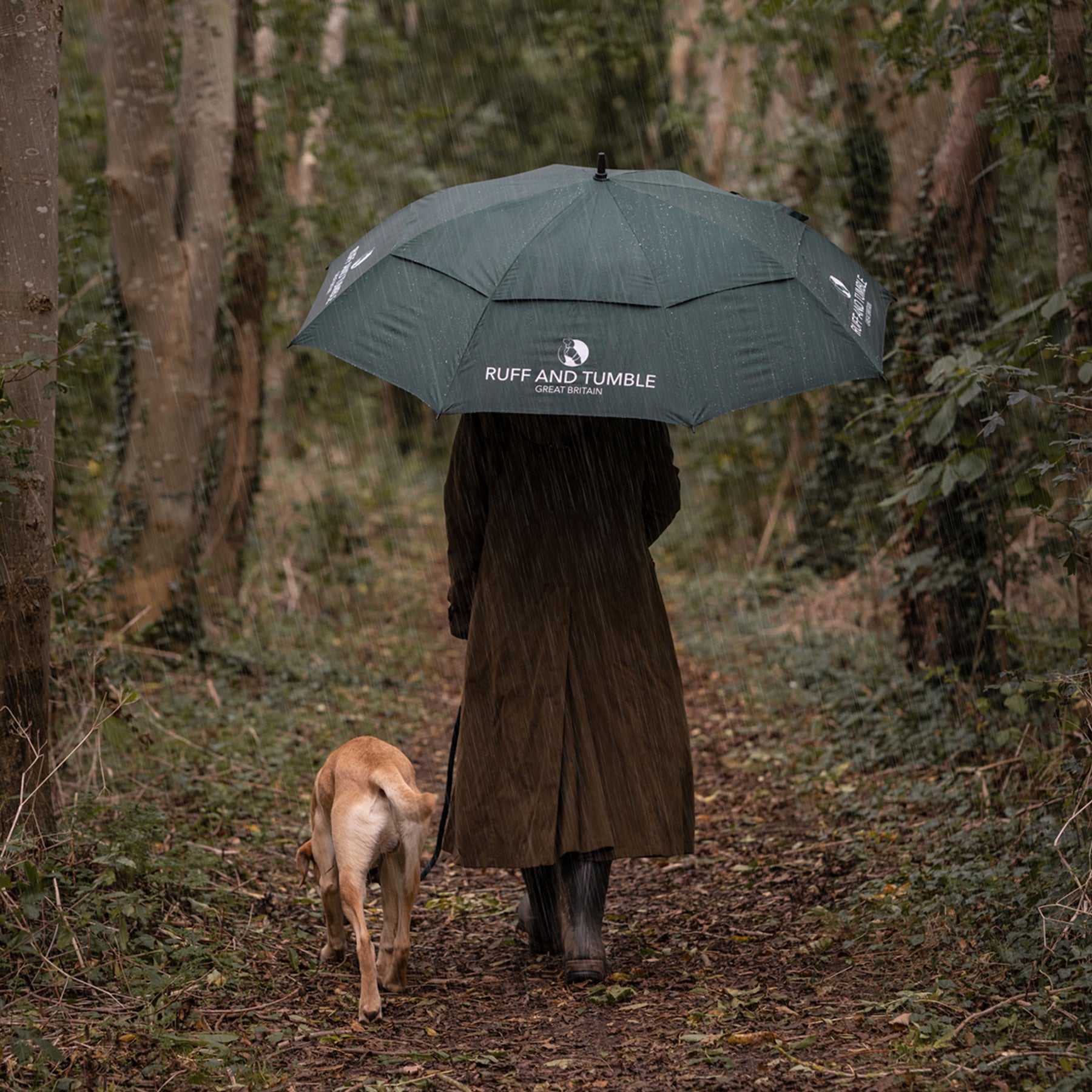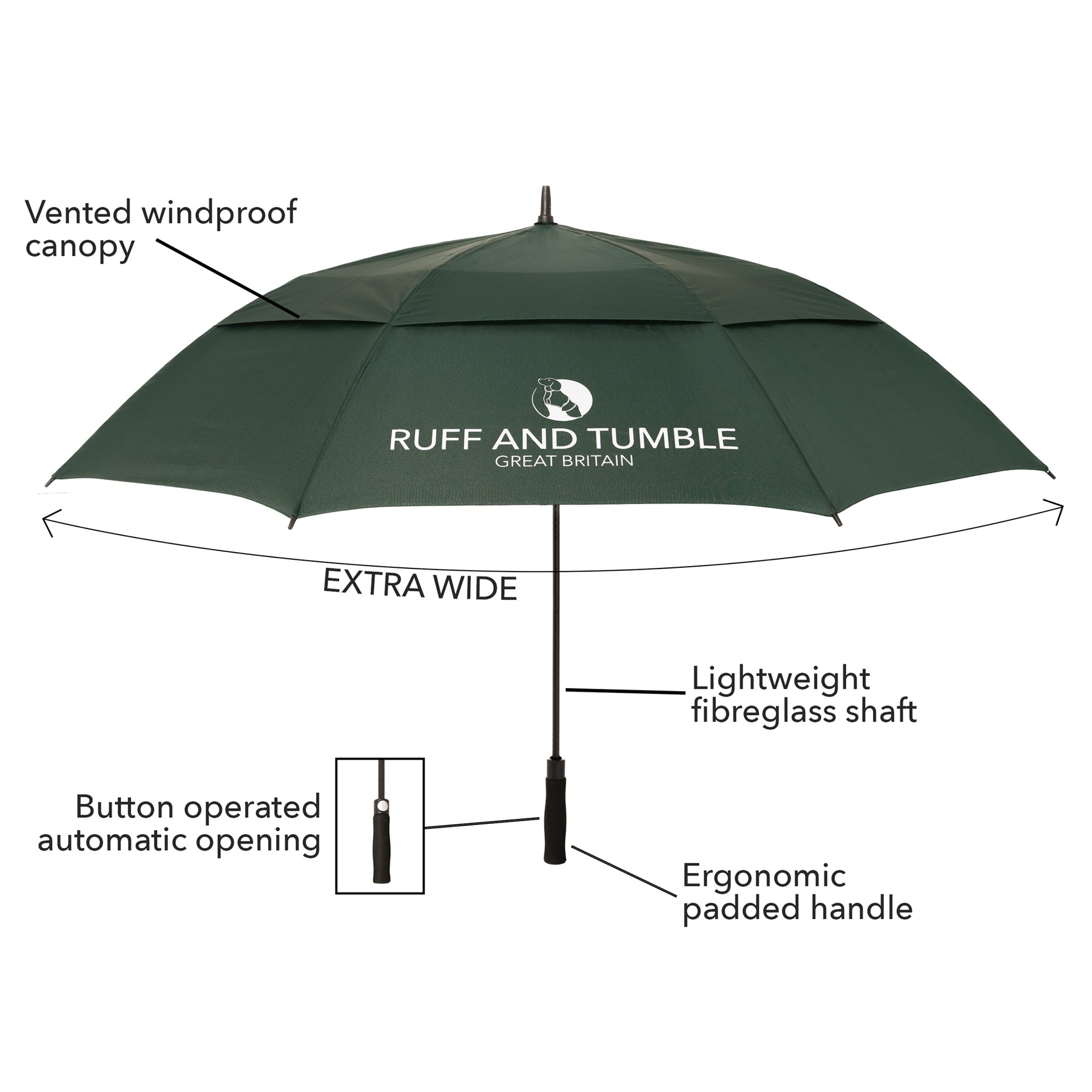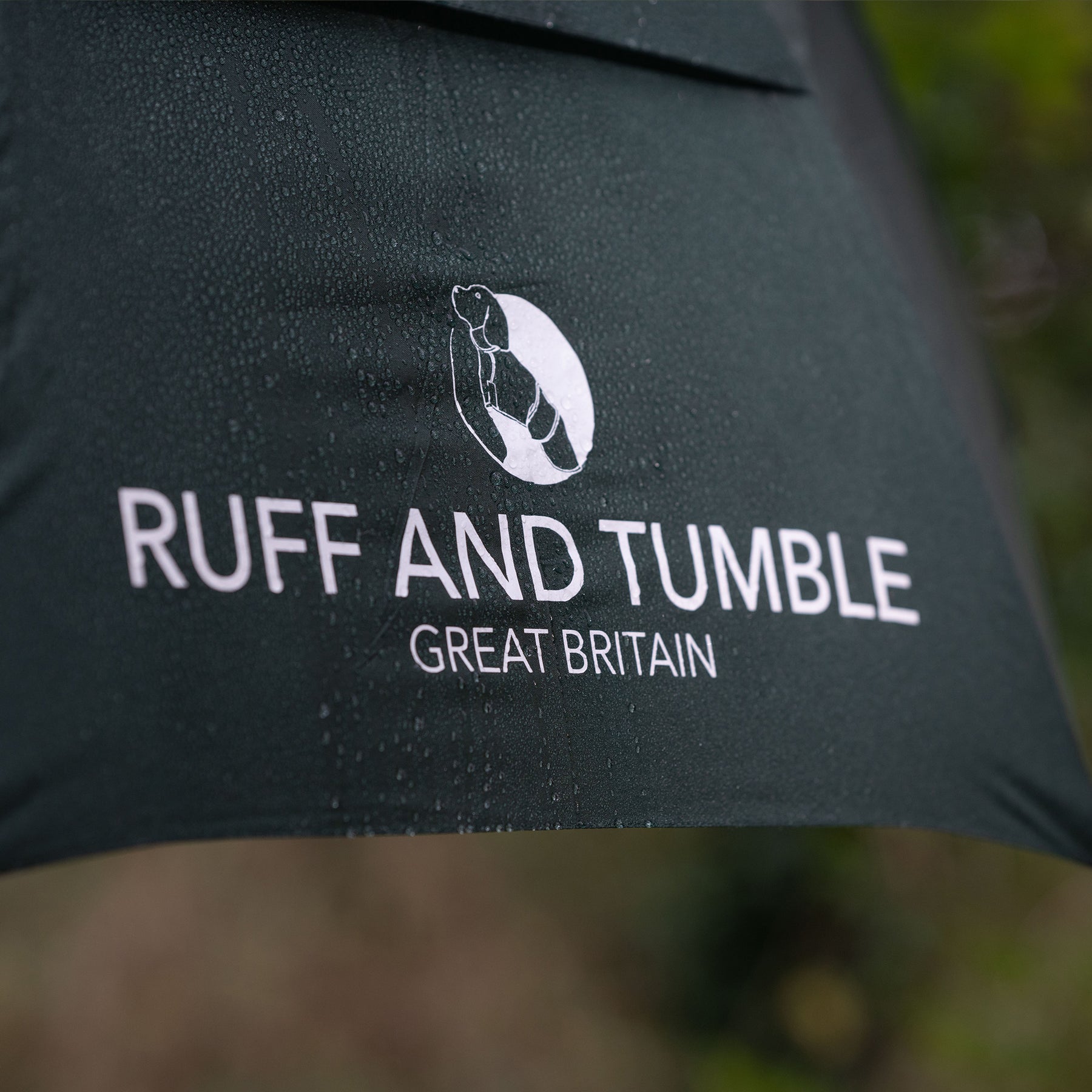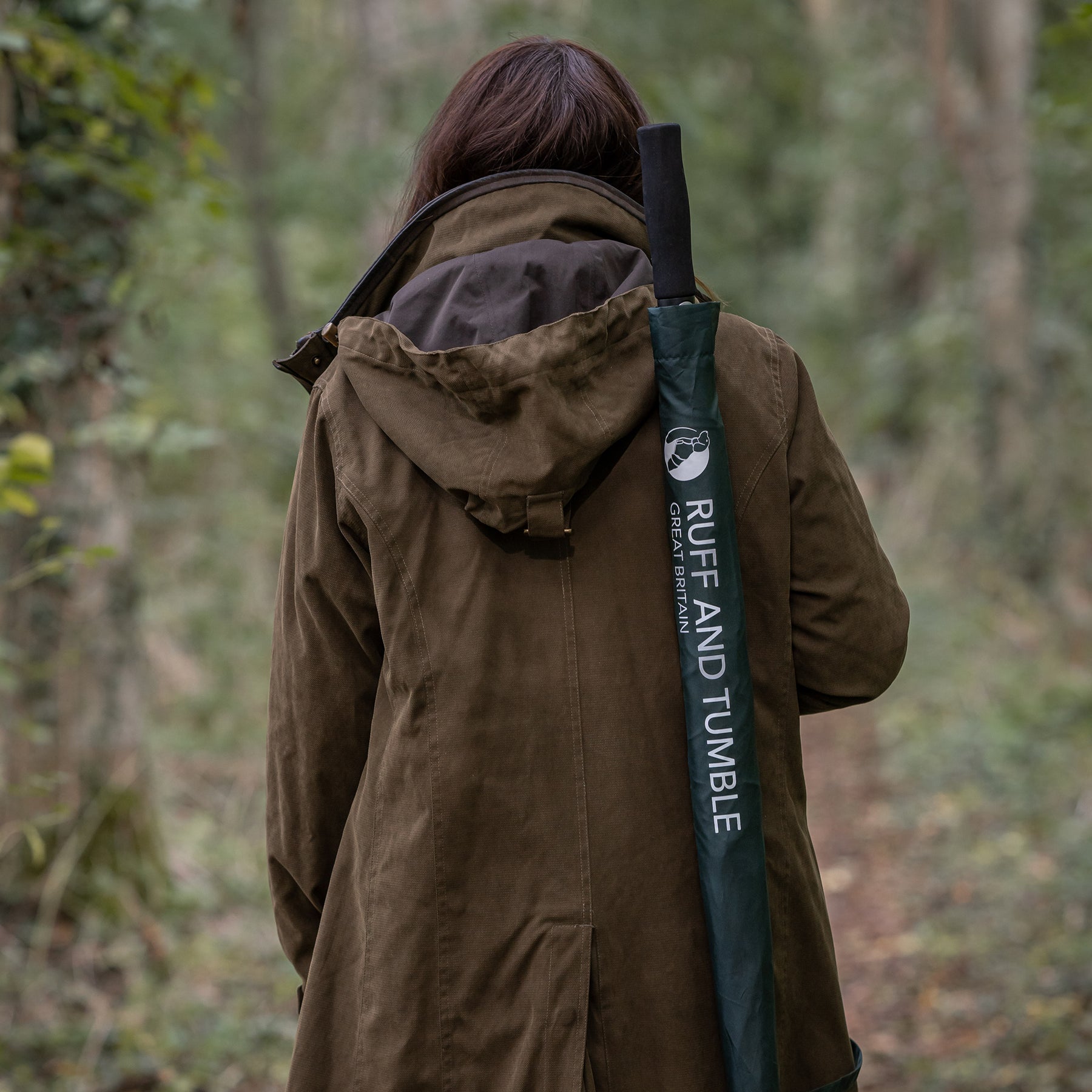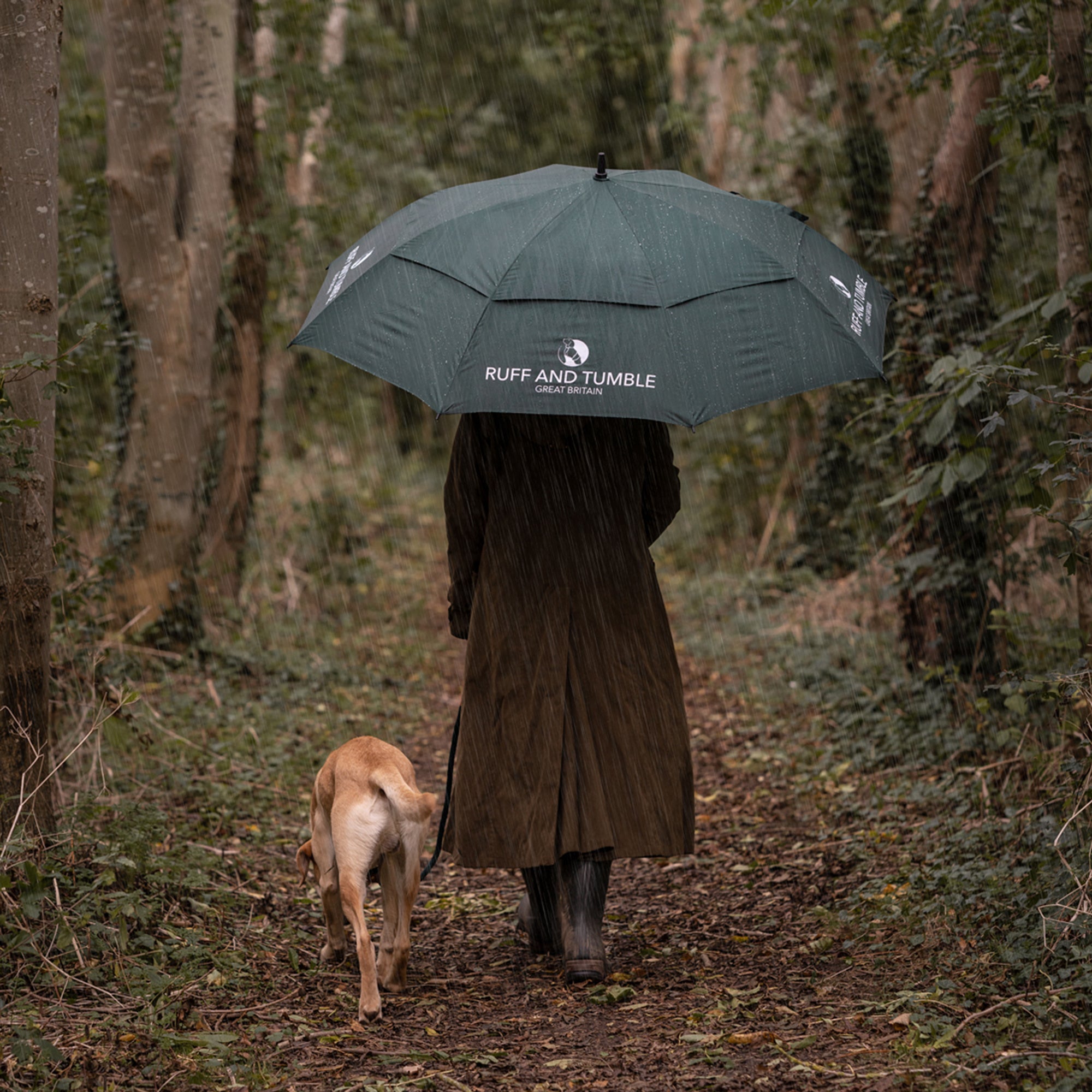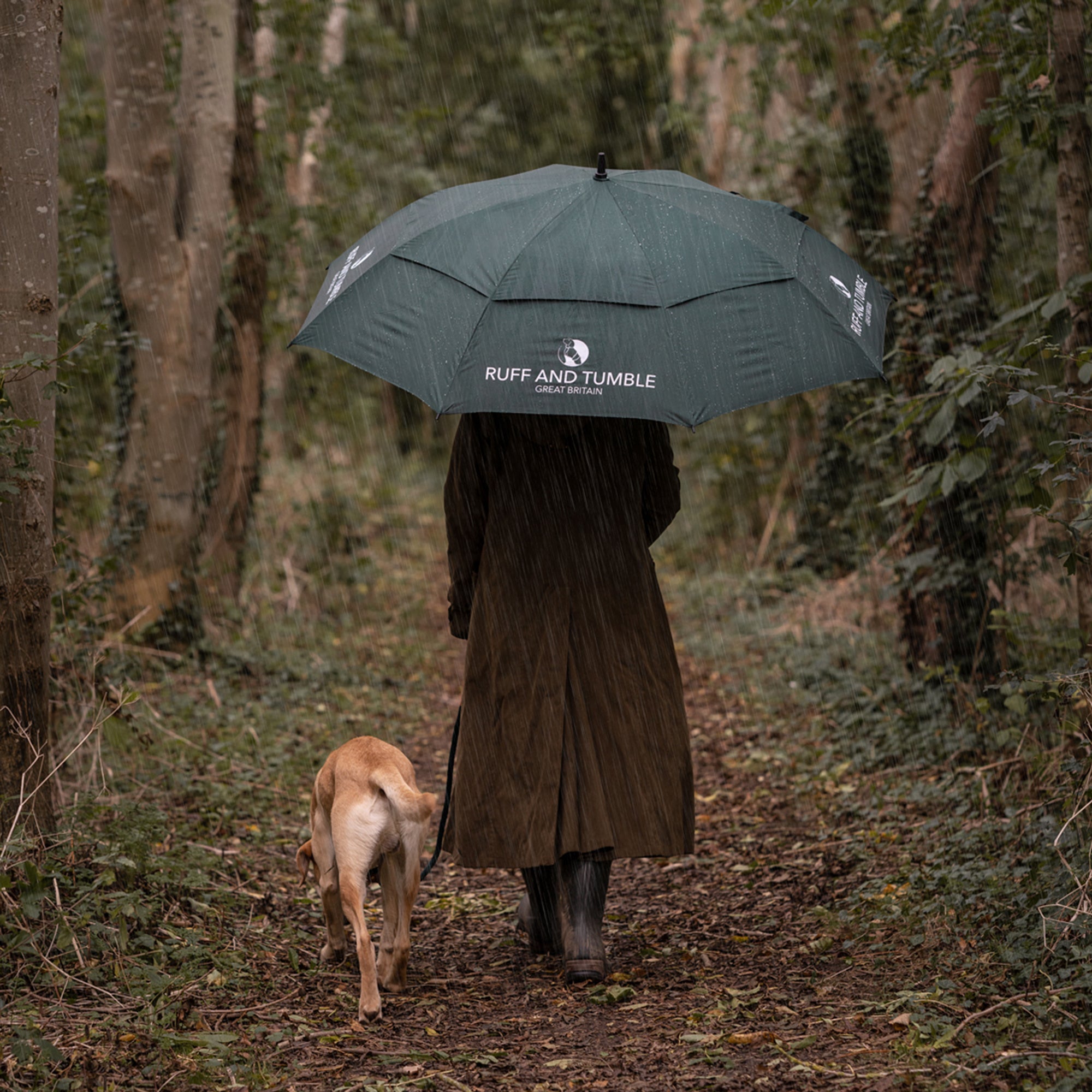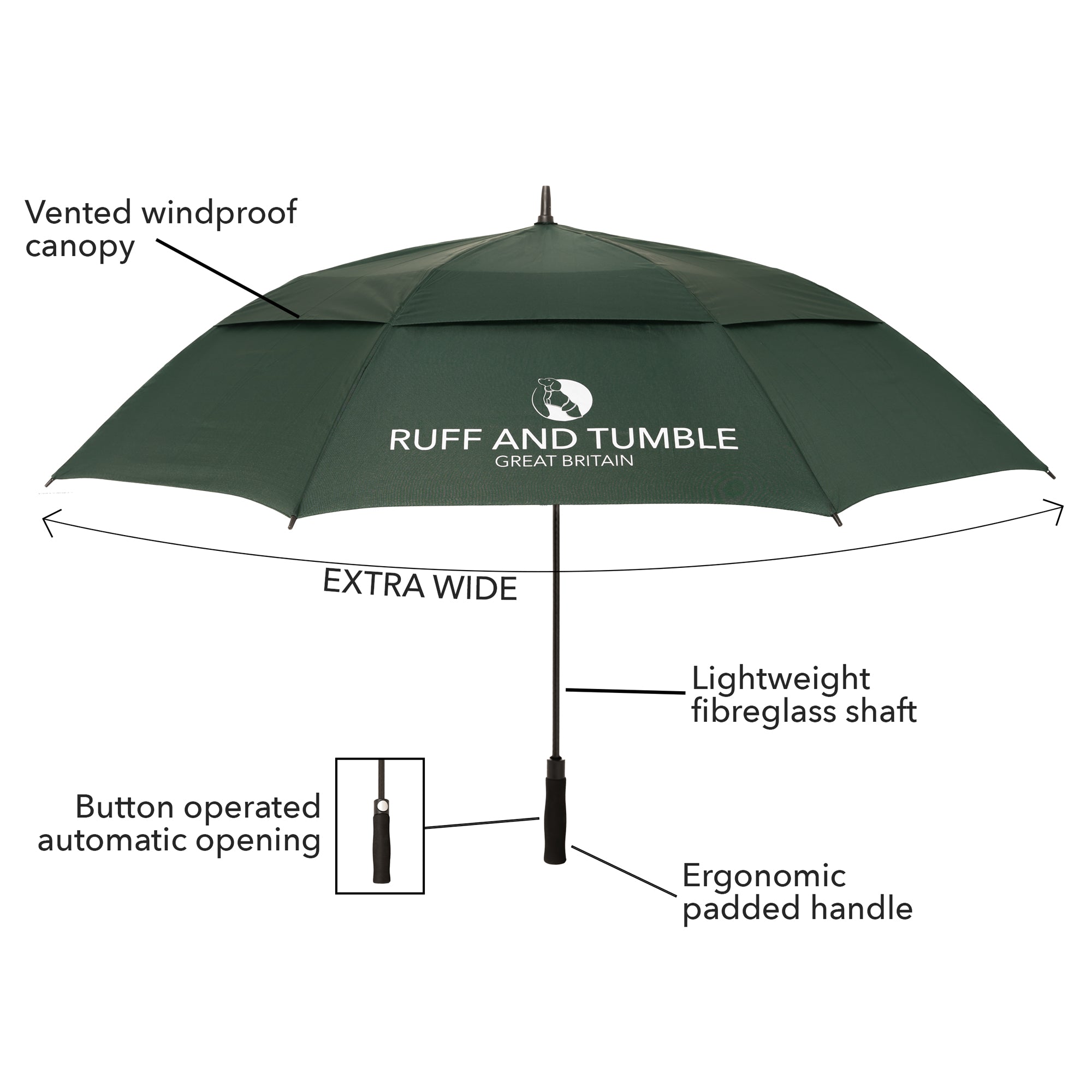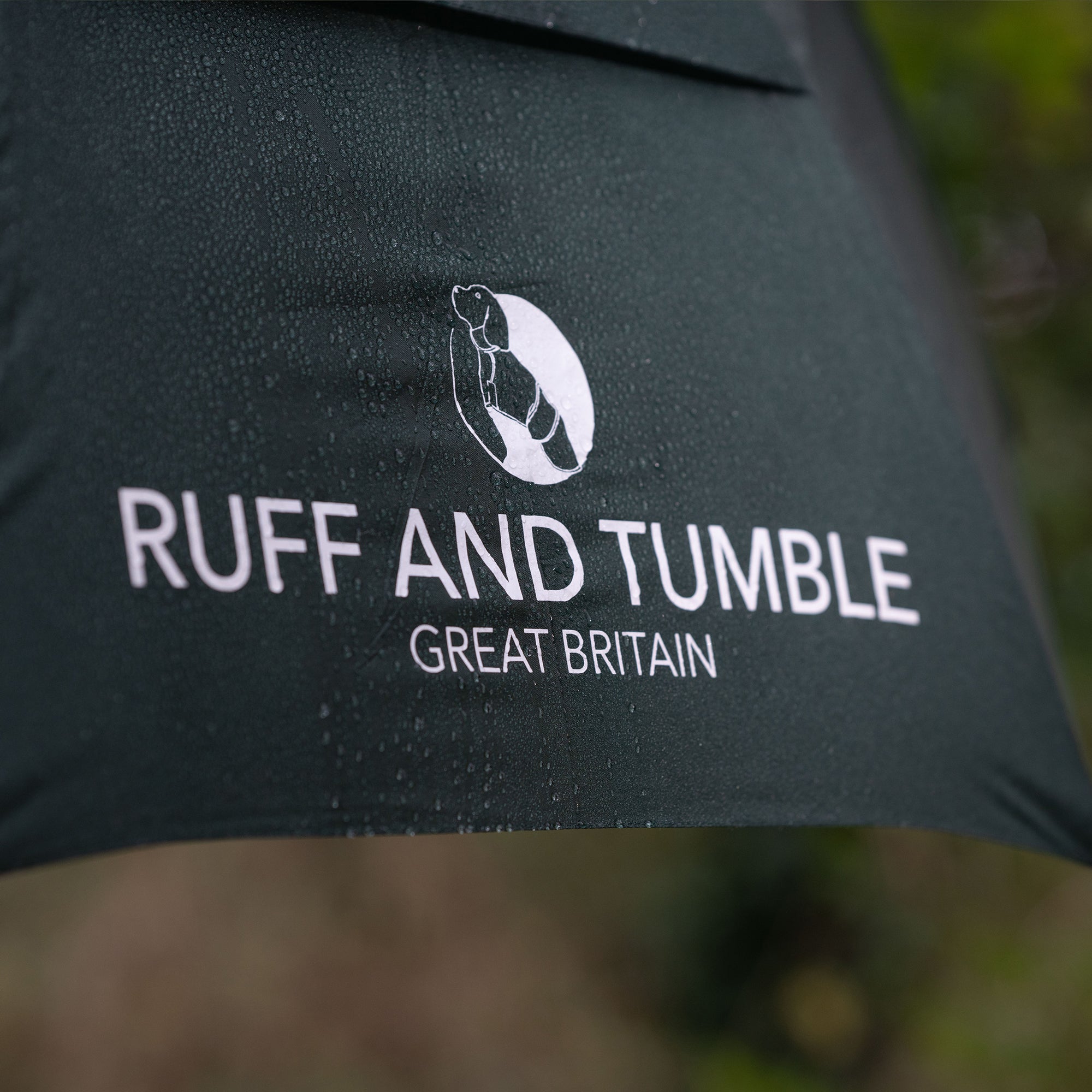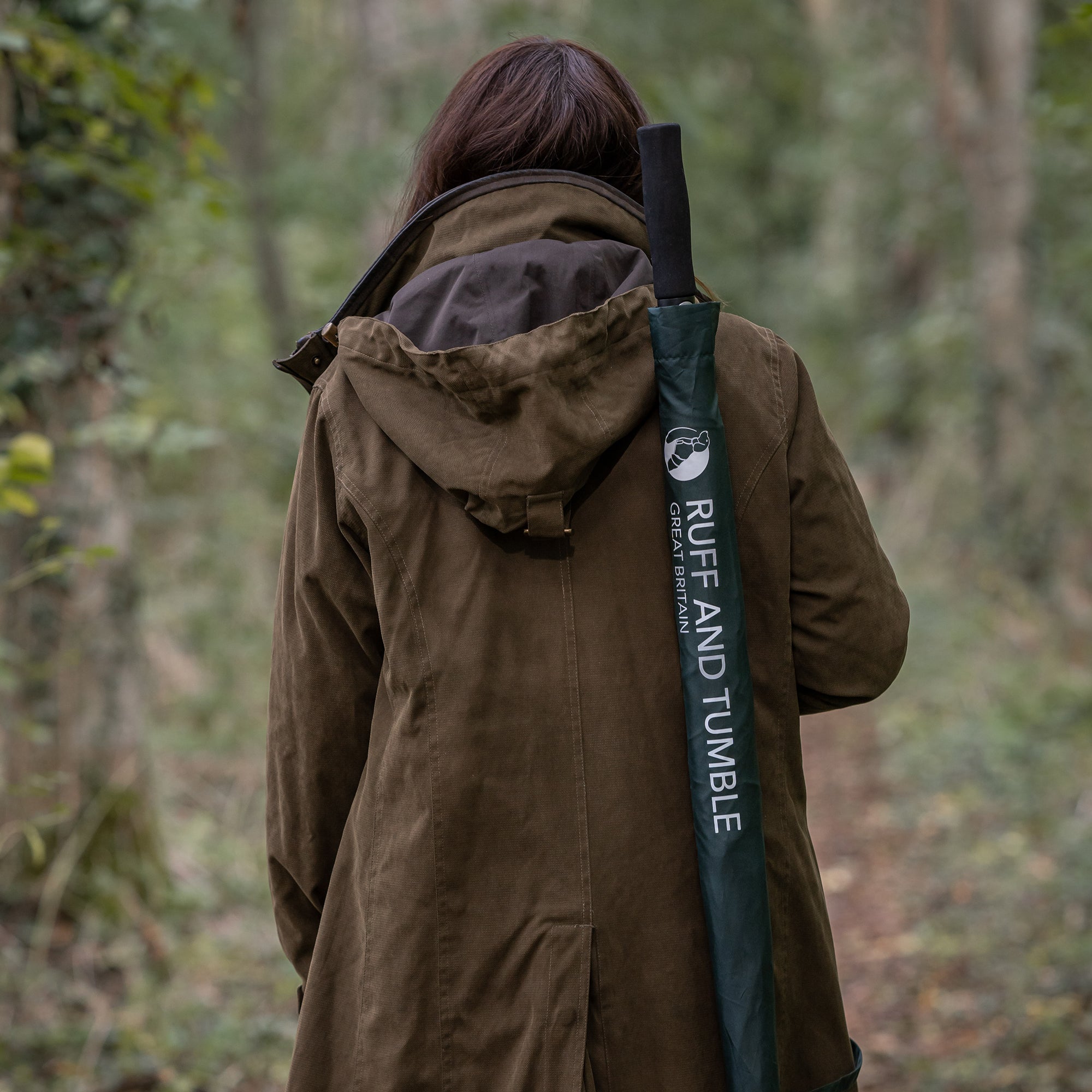 The new Ruff and Tumble dog walking umbrella is designed with dog owners in mind.
Being out in all weathers means you need reliable kit that delivers.
Like all Ruff and Tumble products, we pay attention to the quality and design!
The brolly is big and protective, and will keep you dry even on the stormiest of days. Wind vents help prevent that 'inside-out' nightmare, and a clever strap means you can carry your brolly hands-free. The soft handle is easy to hold tight in comfort and it's simple to use with its quick automatic release. 
Ruff and Tumble - making life on wet days easier!
Extra Large size to keep you and a dog walking friend dry
Lightweight fibreglass shaft
Button operated automatic opening
Vented windproof canopy
Ergonomic padded handle
Handy shoulder strap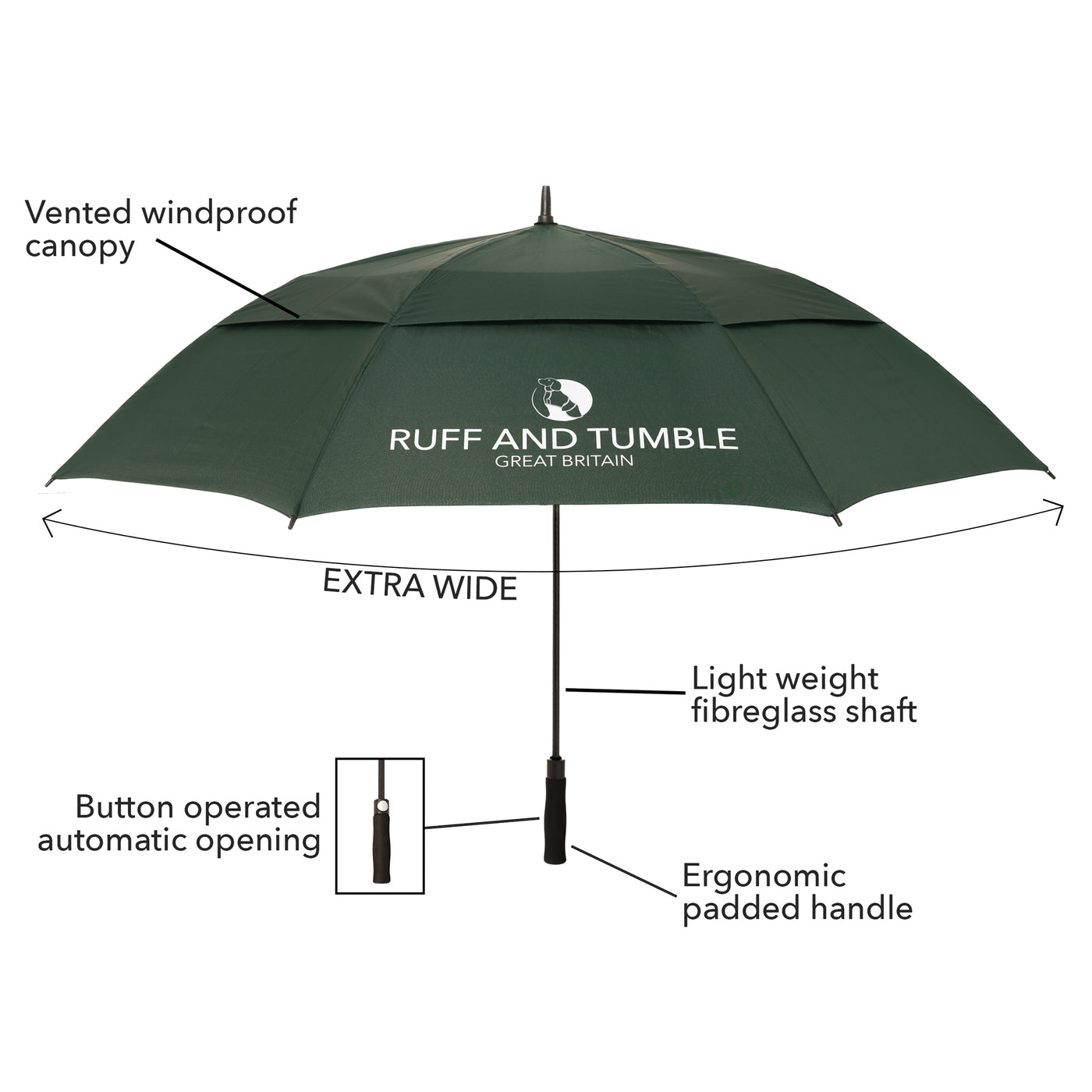 Returns
No quibble 60 day guarantee: If you're not happy, we're not happy!
We will happily refund or exchange any item purchased from Ruff and Tumble within 60 days of receipt unless that item has been personalised.
Returned goods must be unused and unwashed. View our full returns policy here.
If you have a problem with a delivery or with goods damaged in transit, email us at info@ruffandtumbledogcoats.com.
UK Delivery
Due to their size we're currently only able to ship Umbrellas to the UK (excluding the Channel Islands, PO Boxes and British Forces Post Office locations).
All Umbrellas will be sent with Evri.
If you have a problem with a delivery or with goods damaged in transit, email us at info@ruffandtumbledogcoats.com