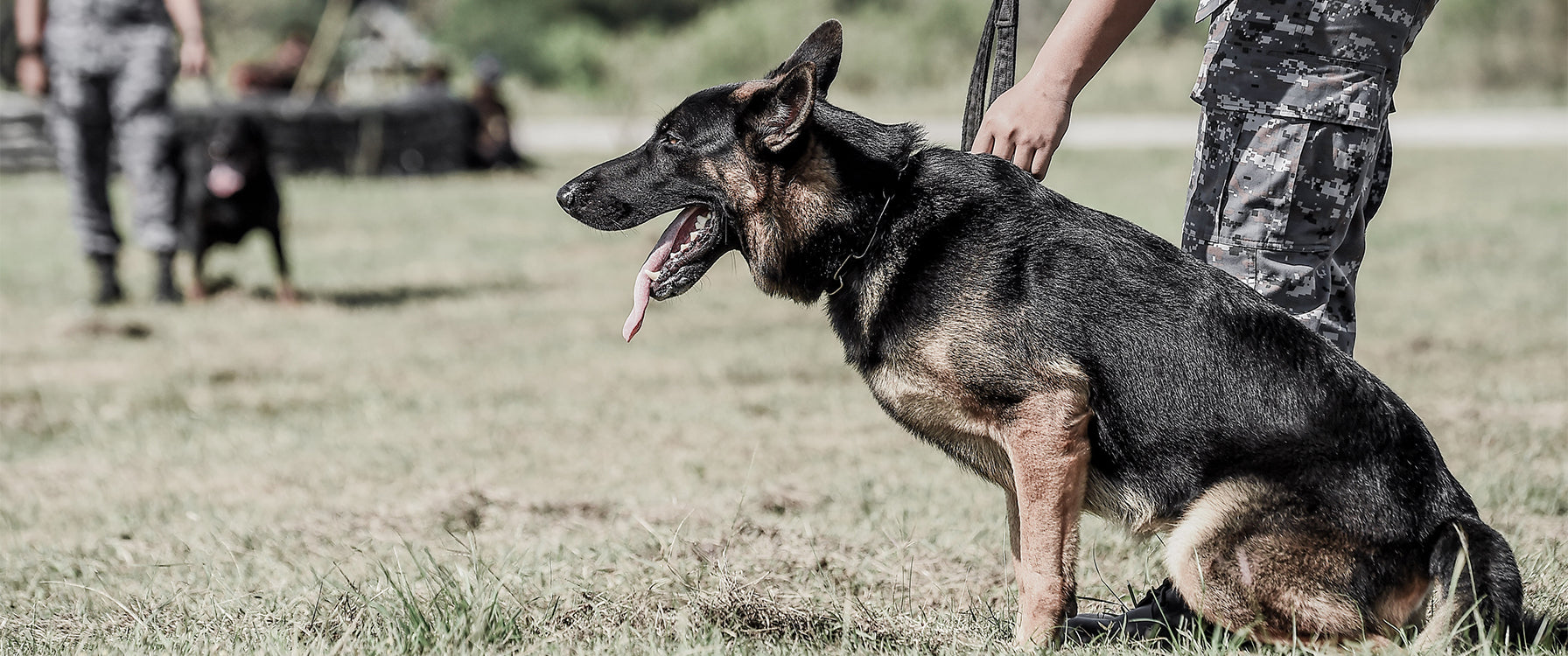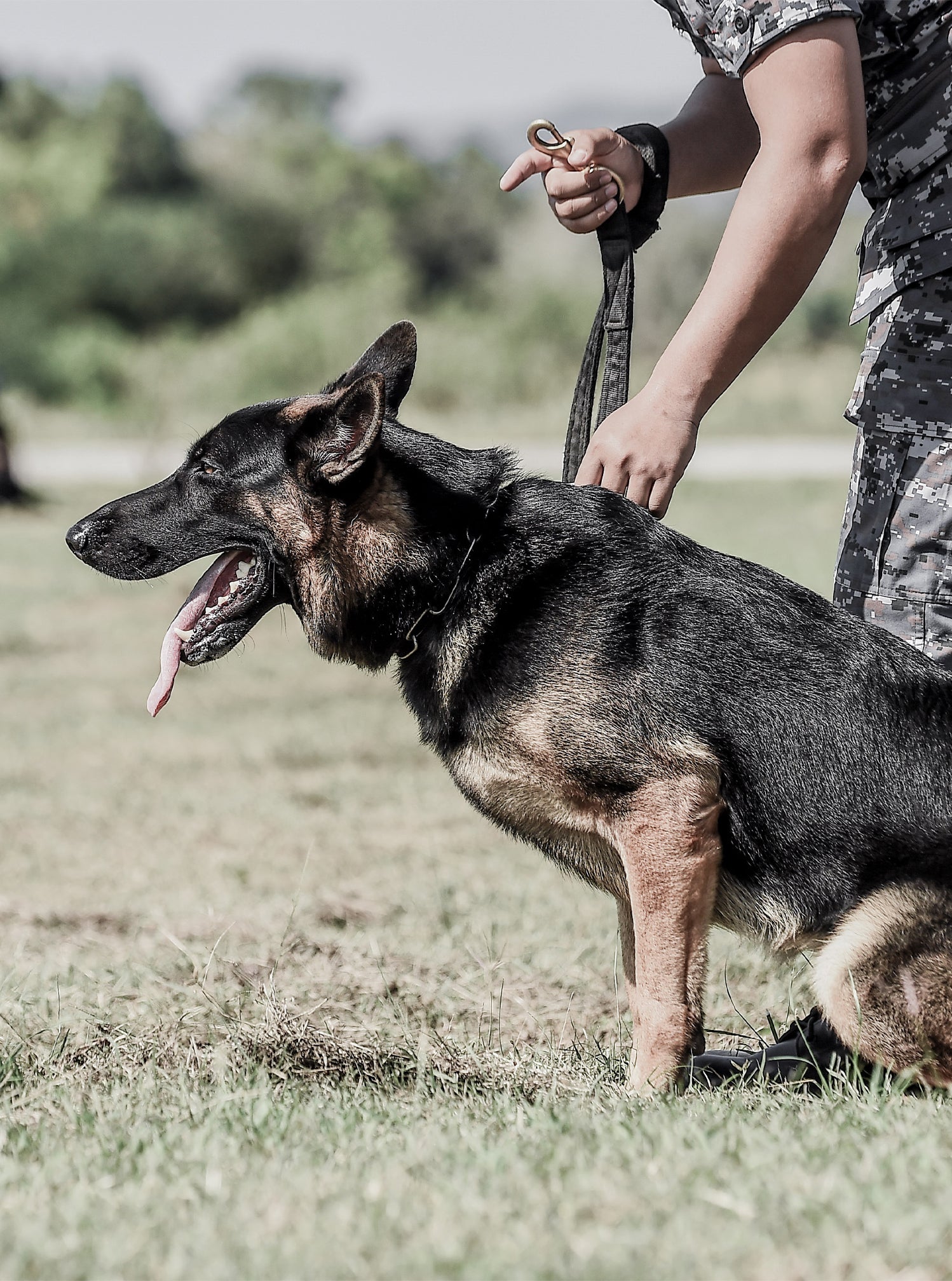 Hero Hounds of War Remembered.
Hero Hounds of War Remembered.
From 600 BC to the present day dogs have been by our side at war. In the beginning dogs were used as a menacing and fighting presence, but their role has become more sophisticated as technology has changed warfare. As we researched some of the stories below we felt humbled by their bravery, obedience and intelligence. They have saved lives, died for us and suffered immeasurably, so we remember them this Remembrance Sunday and thank them for their continued service.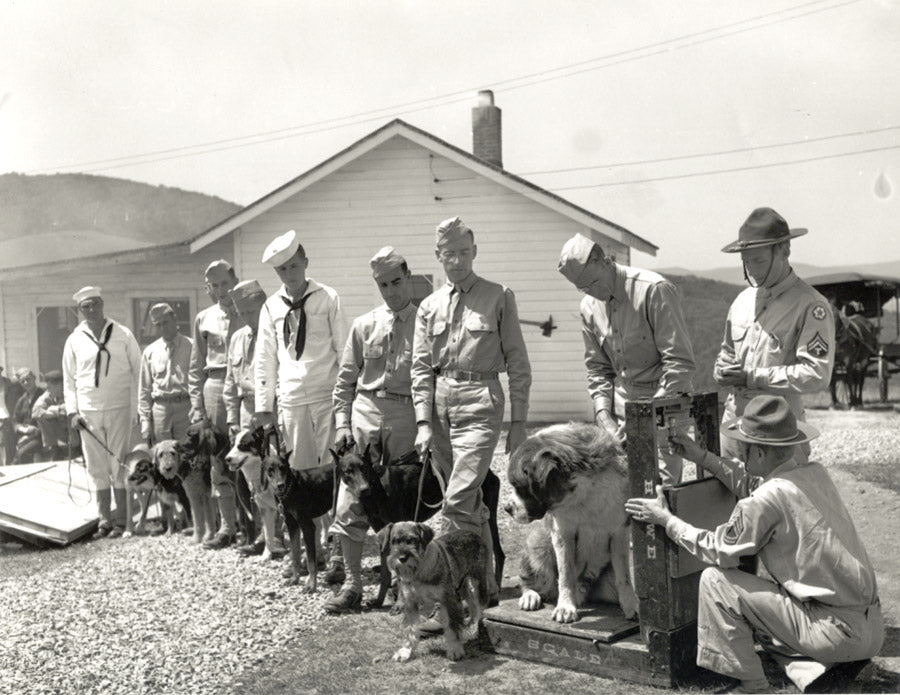 20,000 dogs took part in WWI...

Dogs were trained to complete a variety of tasks from laying communication lines to pulling guns. Their roles became so crucial, the War Office formed the War Dog School of Instruction in Hampshire to train them. The dogs carried first aid to the wounded and sometimes stayed with them so the very injured could be located. Others carried messages between the lines and rooted out enemy soldiers. In addition to these vital jobs, they did what dogs do best: they were comforting companions who lifted morale in dire conditions. 
When family pets were 'called up' in WWII...
In WWII, an appeal was made by the War Office to dog owners, asking them to loan their dog to the Army. Astonishingly, within two weeks, 7000 families had offered their dogs as volunteers. It is hard to imagine we would do this today, but these were different times. They fulfilled different tasks - from sentinel dogs at the top of trenches to paratrooping dogs such as the famous Bing, who received the Dickin Medal for dropping into France on D Day. The dogs that were good rat catchers in the trenches were always popular!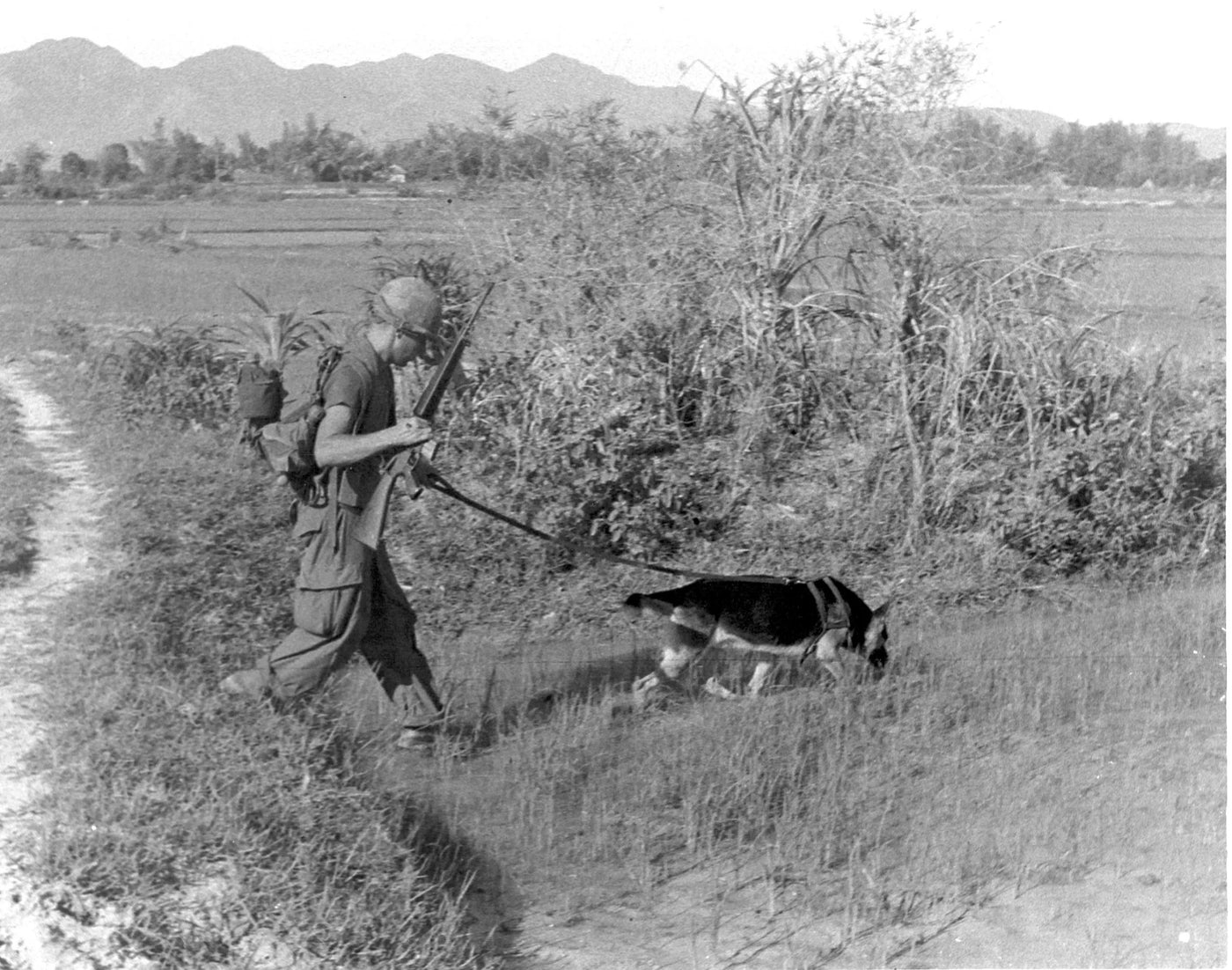 The dogs left behind in Vietnam...
From 1955-1975, a long war was fought in Vietnam. It's estimated that 10,000 US troops' lives were saved by 4000 trained dogs on duty. From mine and trip wire detetcion to security checks, they worked in a notoriously difficult terrain, vegetation and climate. Very sadly, only 204 dogs returned home and many were destroyed. In reparation for what is now regretted, Robby's Law was passed by Congress in 2000, requiring all military working dogs to be adopted after service. 
New duties in Iran, Afghanistan and Ukraine...
Mine detection became the focus in these wars. With nearly 50% of troops' deaths caused by landmines, detecting them was hugely important. Dogs are trained to recognise the smell of different explosives and sit passivley when they recognise them. As 30% of Ukraine territory is contaminated with mines, the EU has supplied 50 dogs and is training more to help detetct them. Mine detection is where dogs exceed our abilities. We simply could not survive without them.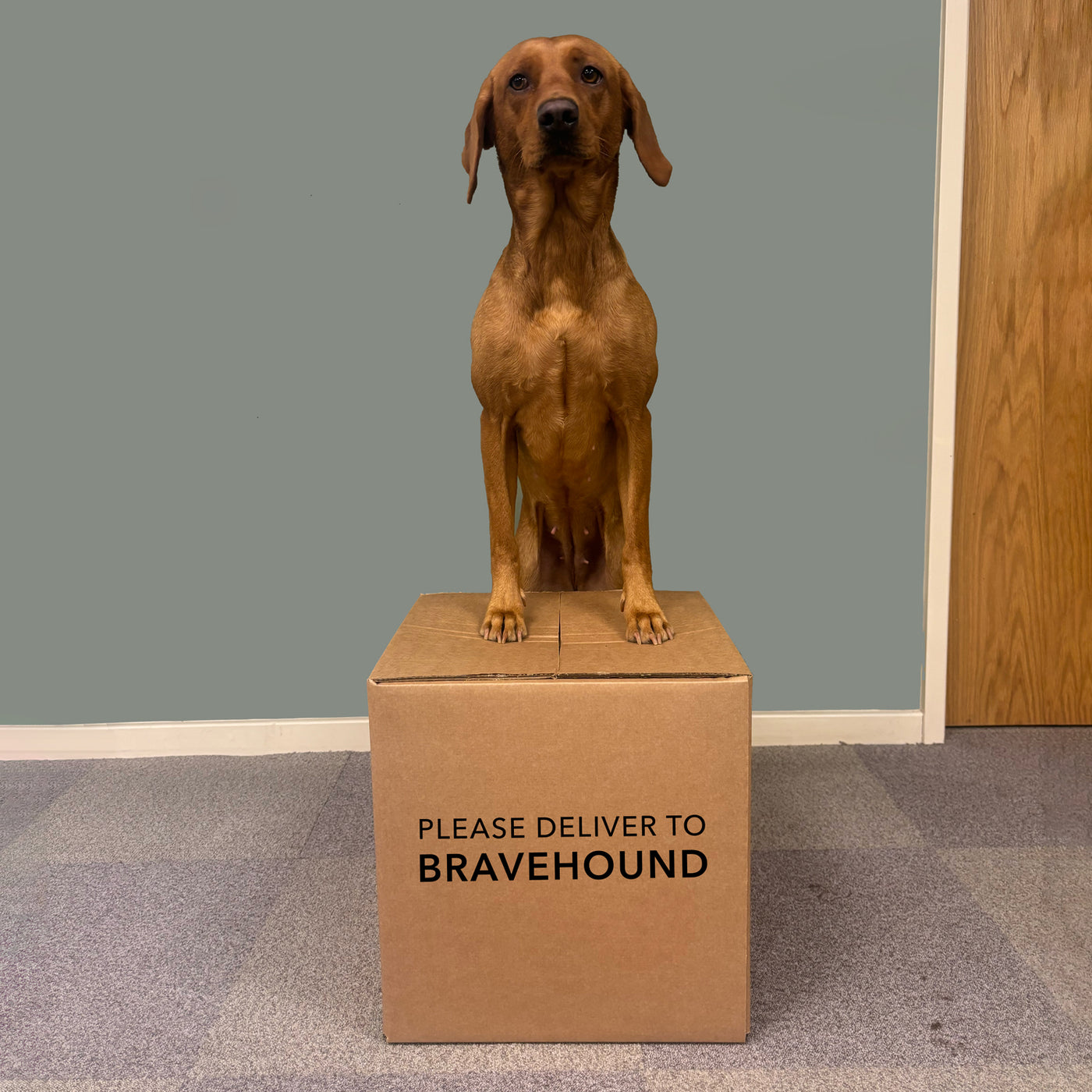 Drying Coats to dogs who help soliders traumatised by war...
To mark Remembrance Sunday, we are delighted to be donating recycled Drying Coats to the Bravehound Charity. Working in Central Scotland, they provide training and dogs to support veterans, some of whom have post-traumatic stress, other mental health issues as well as physical injury. The Drying Coats will be used to dry their dogs after wet walks, baths or hydrotherapy, and support them in caring for their dogs properly and easily. 
Click here to read more about Bravehound and the fantastic work they do.